How to Create a New Google Analytics Account to Track Your Site Visits
How to Create a New Google Analytics Account to Track Your Site Visits
Last Update:
January 08, 2021
Step 5: Select Your Property to Setup

Now you can select property such as App or Website(after click create)

I select the web because still, I have a website. This is your first web page or app. Then, you can add multiple websites or apps from this page. Now you created the master page of google analytics. Then you can add a web address without putting "https://" only domain name.
Then, how to identify visitors coming from. website name or app name should mention under the stream name.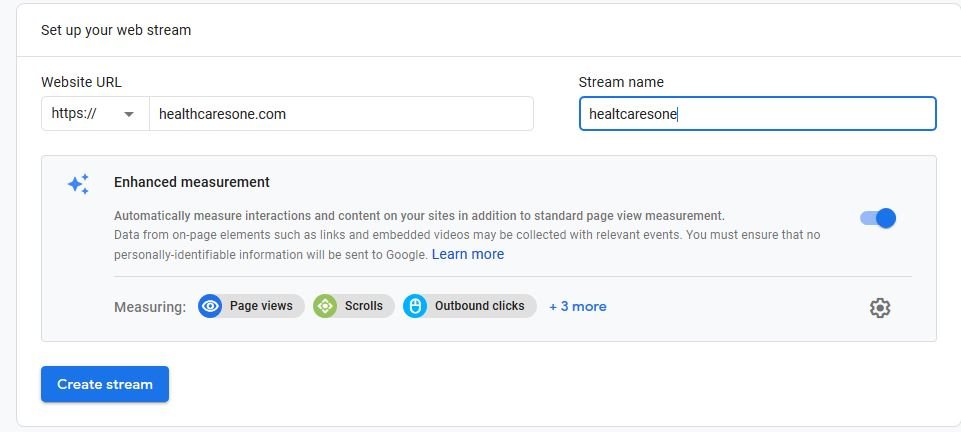 No need to go wheel icon to check, all selected as default. Then, click Create Steam
Then you can see Measurement Id: G-NE267K4Z50
(how to add Tracking code all in one SEO or Yoast plugin from the next tutorial)
This is the tracking id for your website. Then, you can see visitors by adding this code to your SEO plugin or you can add Global Site Tag (gtag.js) to your site
I use this Global Site Tag (gtag.js) to get visitors to record to the google analytics tool
<!-- Global site tag (gtag.js) - Google Analytics --><script async src="https://www.googletagmanager.com/gtag/js?id=G-NE267K4Z50"></script><script>  window.dataLayer = window.dataLayer || [];  function gtag(){dataLayer.push(arguments);}  gtag('js', new Date());  gtag('config', 'G-NE267K4Z50');</script>
Next Page: How and Where to Add this GTag Code on WordPress Site: