How to Create a New Google Analytics Account to Track Your Site Visits
How to Create a New Google Analytics Account to Track Your Site Visits
Last Update:
January 08, 2021
Step 4:Add Your Business Details What tracking details you need
Now you need to add your business-related field such as the category of the business. That means, healthcare, finance, game, etc..
And then business size, but, still our business is a small one, select it as your business size.
And then, next one which information you need from this tool from your websites or apps
I think all should select except other because later we can add more businesses in this google analytics account, app or a youtube channel or multiple websites

Now you Click the create button to accept the two agreements of it
I also accept the Data Processing Terms as required by GDPR.
I accept the Measurement Controller-Controller Data Protection Terms for the data that I share with Google.


You should accept those two agreements of google analytics.
after accepting the agreements you can see the following message to sending an email about changes and updates of the tool.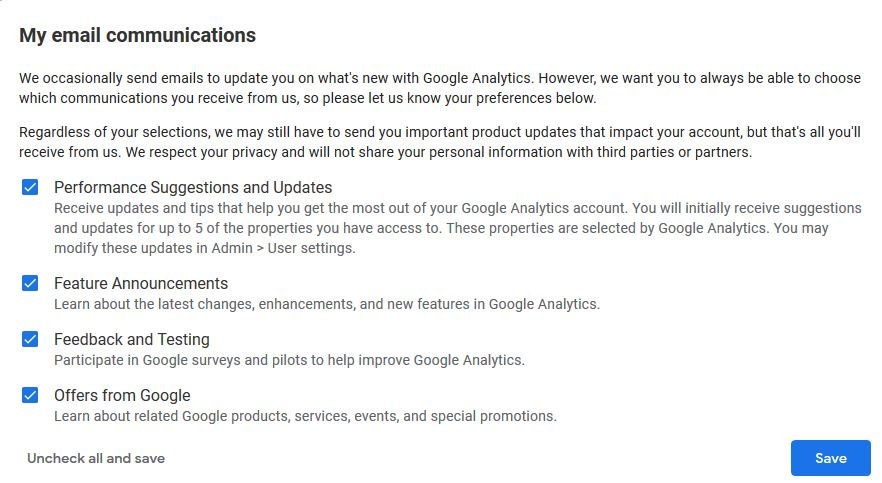 I checked all, My recommendation is, tick all and click the save button because every detail we need to know. Because, site visitors, traffic, and ranking details through this tool. So, more suitable tick all.
Anyway, you can read more and tick each one and click the save button. Then, ....
Next Page: Select Your Property to Setup