How to add a Table of Content to your WordPress Website
How to add a Table of Content to your WordPress Website
There are lots of times when you won't read some articles because they are too long. You most likely felt you could not give in so much time to the article or got bored while trying to scan through. But the authors of those content would have gained your readership only if they had included a table of content.
A table of content is a list of links to sections of your content. They help segment your articles into segments, thus making them easy to read and improving your overall user experience.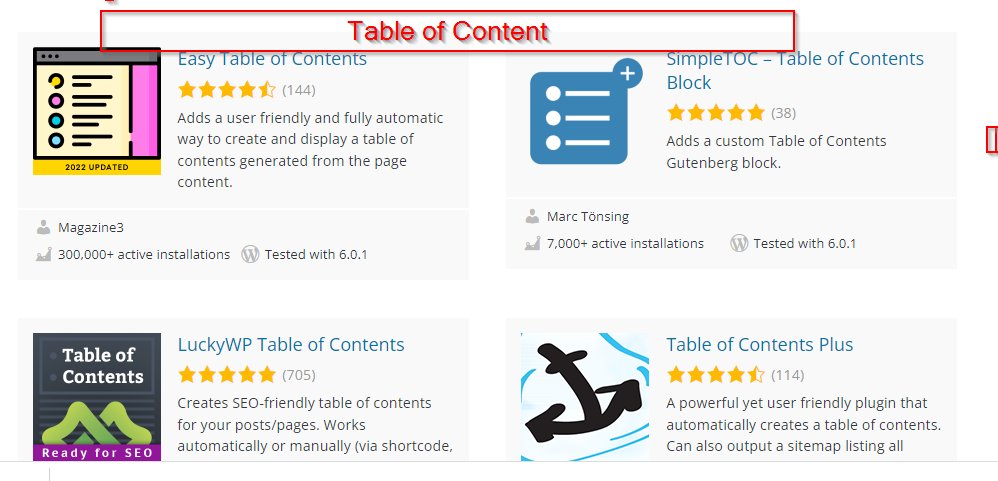 Readers can move to sections most relevant to their inquiry or go through the entire content in the order of best interest to their inquiry.
Besides human users, search engine bolts also benefit from TOC in your content. It makes it easy for them to understand essential sections in your content. So they can easily display parts of your content as rich snippets in search results.
That said, we have seen what a table of content is and how it can help create a good experience for both users and search engine bots.
Let us get started with how to install TOC without plugins.