Cancel Wealthy Affiliate Membership and Stop Billing
326 Comments
Share via Email
2014
2
Rank 16541

Before you ask, no, I'm not leaving

In this video you're going to learn how to cancel your Wealthy Affiliate membership and stop billing.

Every day there are new members joining Wealthy Affiliate. And every day there are a few people who want to leave.

If you've decided to cancel your membership at WA I'm not going to try and talk you into staying or point out all the things you'll be missing out on. You have your reasons for wanting to cancel your membership so this video is to show you what you need to do.
Follow These Steps
Read this post >> What if I leave WA and come back later?
Read this post by Kyle >> What happens to my hosting if I cancel my membership at WA

Back up your website >> Full backup with a plugin
Migrate your website to a new hosting provider.
Go to your Account Settings to cancel your membership and stop billing.
Write a little comment below telling us why you're leaving. If it's something that we, as a community, or the founders can improve upon please let us know.
If this video has helped you please click on the "Like" button.
---
Migrate Your Website

There's absolutely no need to pay me or anyone else to migrate your website to another hosting provider as many of the most reputable companies provide a free do-it-yourself migration plugin to do the job for you.
I have full instructions on my website (see my profile page or send me a private message).
---
Find Your Account Settings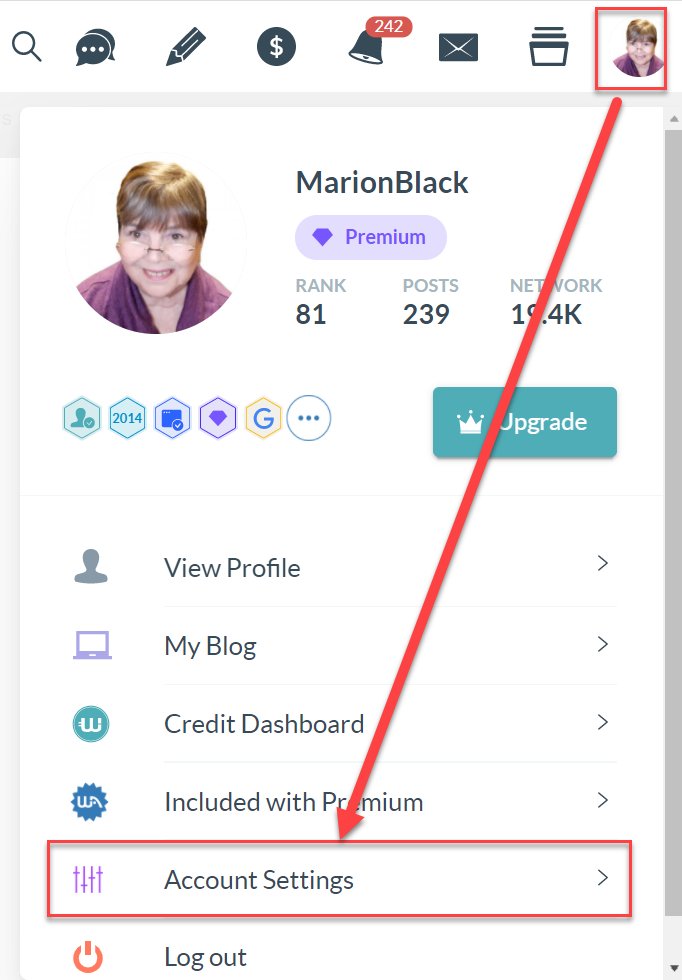 Click on your profile image top right then Account Settings
---
Please bookmark this page
so you can point others in the right direction if they choose to leave WA.
Starter Members
As a starter member you haven't given any payment information so you'll never get billed. You can change your email preferences from your Account Settings page or from the link at the bottom of a Wealthy Affiliate email, and you can even change your email address to something ficticious so you'll never hear from Wealthy Affiliate again.
---
As always I'm here to help you,
Please share the love, click 'Like This' (if you do). Ask a question, share something or leave a comment.