How to Set Up Google Analytics on Your WordPress Site
How to Set Up Google Analytics on Your WordPress Site
How to Set Up Google Analytics

In order to set up Google Analytics, you first need to have a Google account and be logged into Google, as I explained in my previous training on how to Verify a Wordpress Site on Google Search Console (fast) (wealthyaffiliate.com)

**If you have multiple google accounts, make sure you log out of all other accounts and log only into the Google Analytics account that is associated with the website.
Now google "Google Analytics" and you'll be taken to the site: analytics.google.com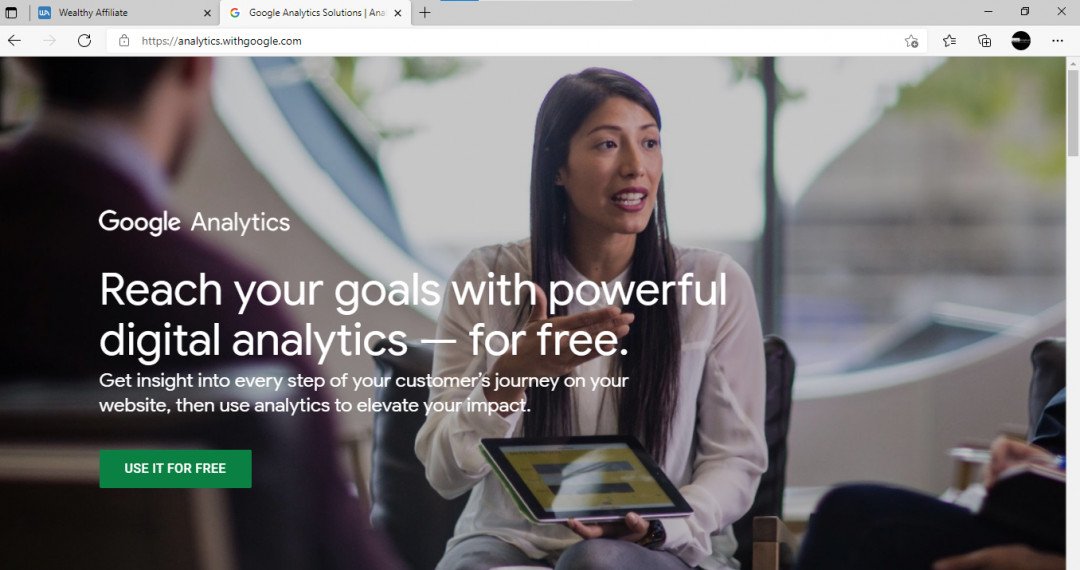 Click on USE IT FOR FREE

**If you already have a website associated with this google account, a screen like the one below will open up.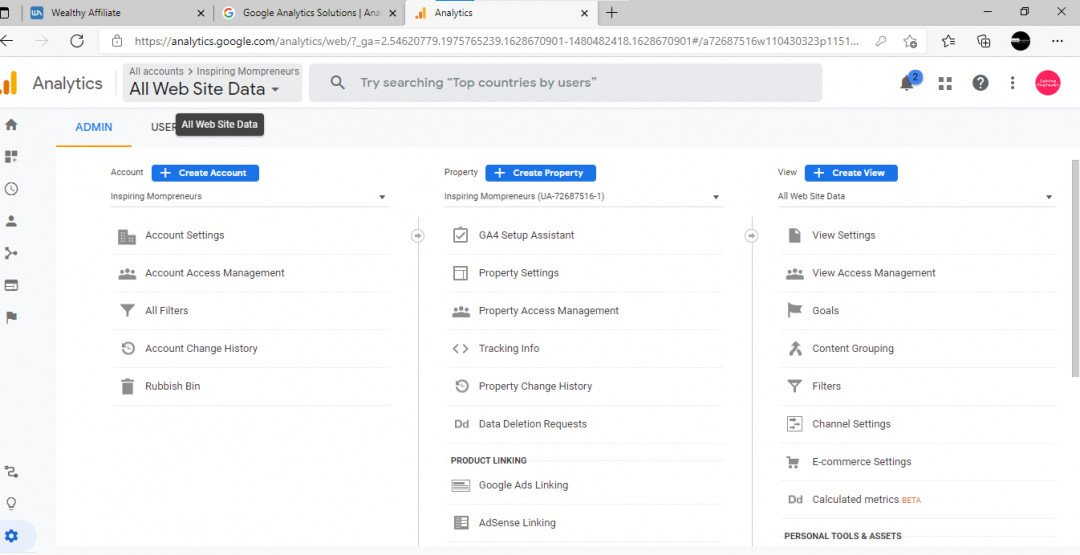 Click on the Admin Wheel icon on the bottom left to open up this screen
and

Click on Create a New Property (the middle blue button)
You will then be taken to this screen (see below)
And if your google account is brand new, you will instantly be taken to the Property setup screen.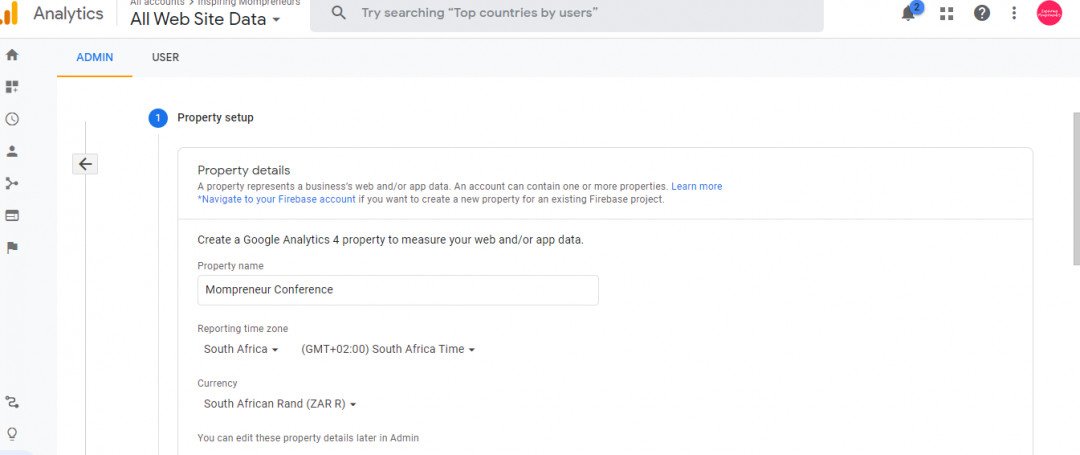 Add Your Property Details
Website Name

Time Zone

Currency
The next bit is very important

Scroll down and clickon Show Advanced options
Toggle on Create a Universal Analytics Property

Add your website address (without the https:// because it is already there)
And Click Next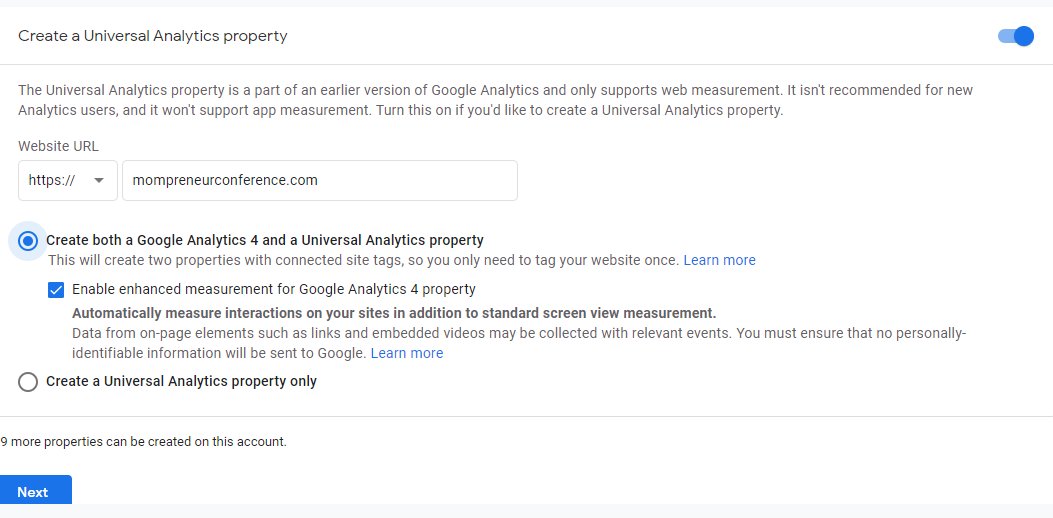 Complete your basic Business information
Choose Industry category from the drop-down menu

Tick the boxes that apply to your business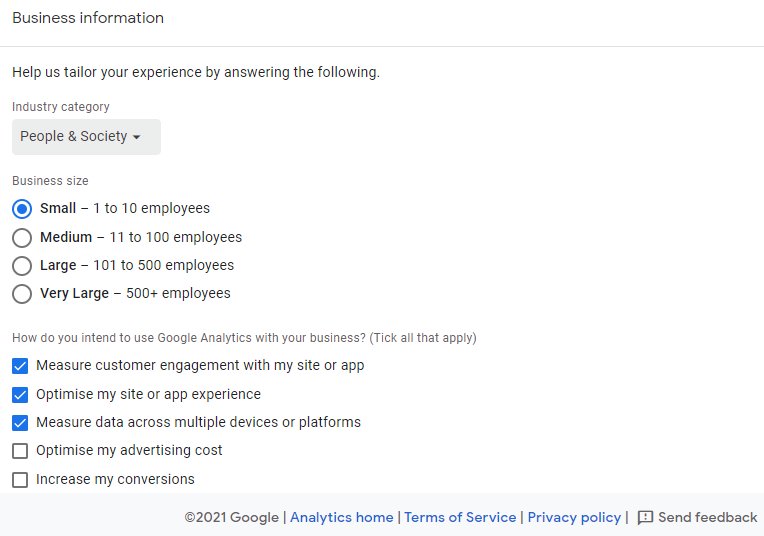 Scroll down and click Create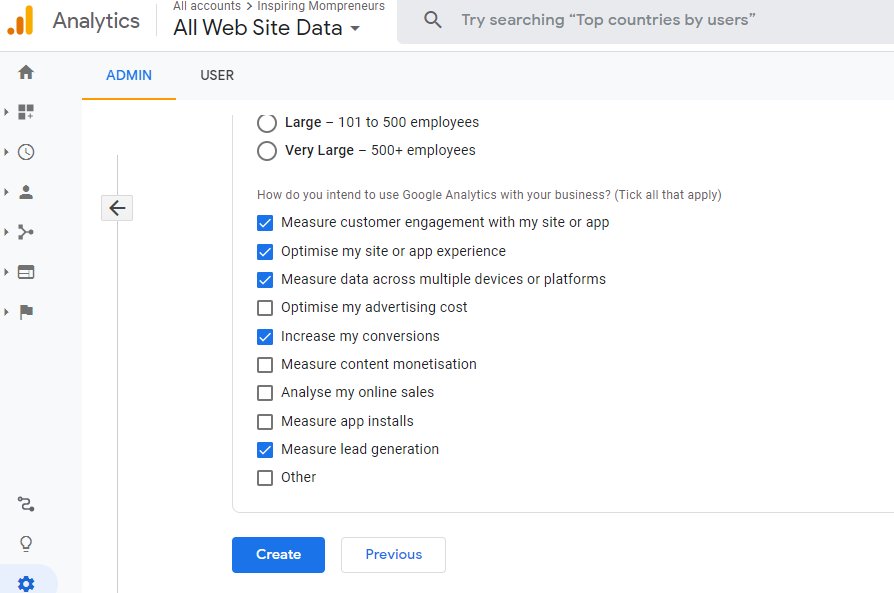 Once you're done, you will be taken to the Web Stream Details page but the G-L measurement ID is NOT the tracking ID you will need.

To connect Google Analytics to your website you will need the UA-Code (this is why you needed to click on show advanced options).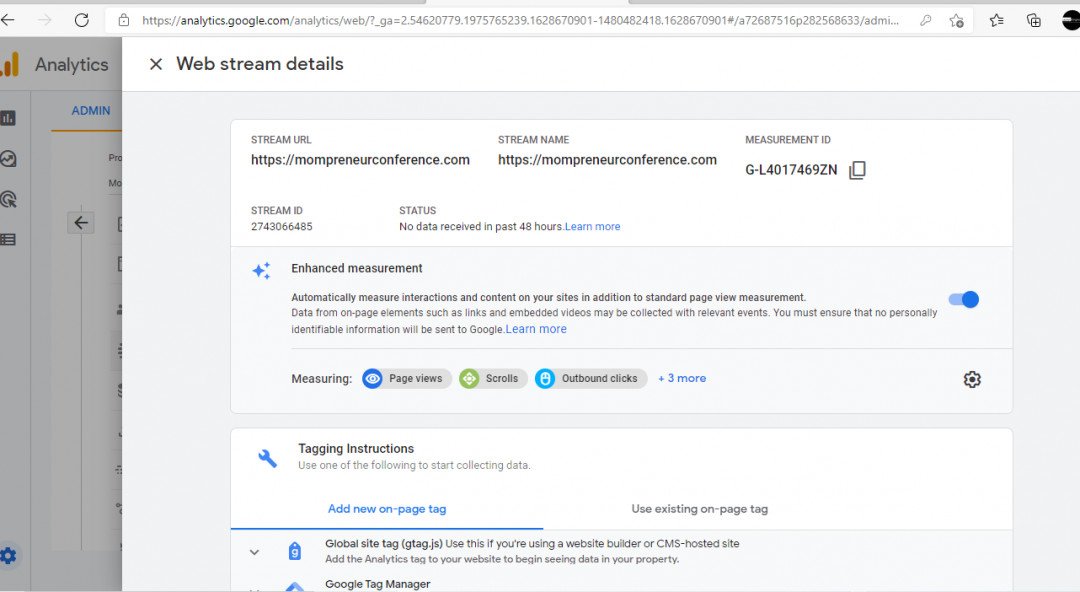 So, click the cross in the top left-hand corner.
And then click on the drop-down menu that displays your new property name (top left)



You should see your new property with UA-tracking code below it.

Now that you know your UA-Tracking ID is set up, you can move on to the next step, Connecting Google Analytics via the All-in-One SEO plugin on your website, using Monster Insights.

Proceed to the next page.