Congratulations, You've just been paid!
Congratulations, You've just been paid!
Last Update:
May 12, 2022

Are You, like me and Love receiving emails that say that You've just been paid?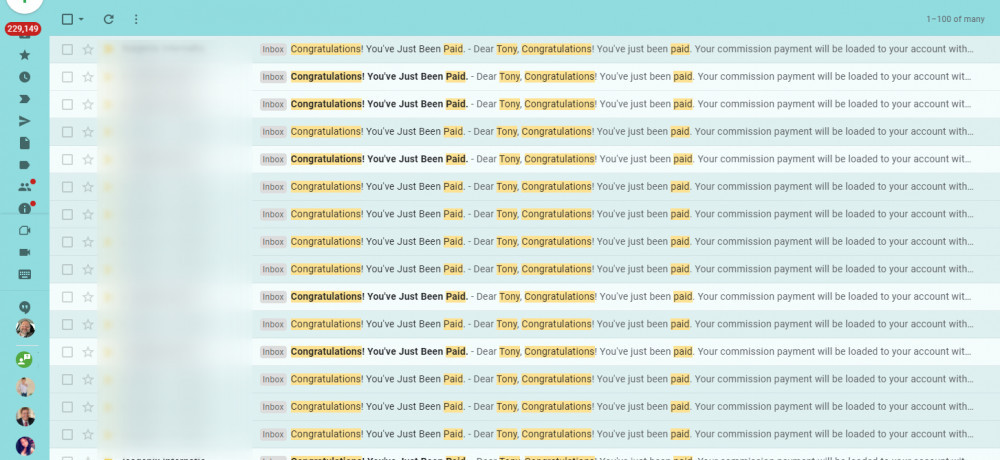 The screenshot above are emails from just 1 of my Multiple Sources of Passive and/or Residual Income. (not WA)

As most of You know, Wealthy Affiliate pays on the 1st of every month & in the almost 7 years at WA I've indeed been paid on the 1st like clockwork.
Some affiliate programs pay monthly, some weekly, some daily, some instantly and most only when a specific threshold amount has been achieved.
Regardless of when they pay, it's always nice receiving the email notifications.
I absolutely love waking up to emails that arrive overnight, there's something extra nice about getting paid while sleeping......
Multiple Sources of Passive & Residual Income is Awesome and helping others makes it even more pleasurable!
Are You Ready?
TonyHamilton
Premium Plus
TonyHamilton's Posts
705 posts