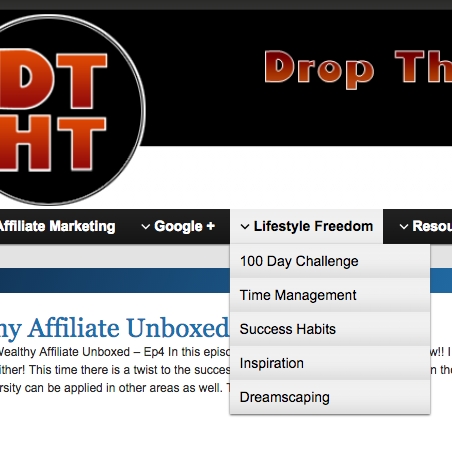 In this tutorial I am going to take you through a very simple step by step process of how you can create custom drop down…

I'm not 100% clear on what you're trying to do. Here's a screen cap of my Wordpress where I am adding Pages to NEWS using the Add Page Menu.

These will show up in my News menu.

Does that help? I hope I'm not misunderstanding.
Answer

How do you get your page title to show up in the menu list so you can add it to your menu?

I never had trouble with this before. I tried following DynamicDavid's suggestion to find the pages in categories, but since my blog post is about the categories, my blog post shows up, not the page I want.

Since the page title doesn't show up in the menu list, I can't add it. Please help if you can. Thank you
Answer
TheHammer's Latest Training