"We want You!"
Last Update:
November 25, 2015
Have you ever found an amazing restaurant that
changed your feelings toward lunch?
Have you ever met a restaurant owner with a passion for his craft?
---
For months I have been a loyal patron of a local pita place that has won my heart. To show my appreciation for this great restaurant I willingly wrote facebook reviews and posts for them. I did this for free...My Grizzly Mentor had encouraged me to reach out and build a relationship with them, as this company is steadily growing, and could be greatly enhanced with more marketing and webservices.
My Grizzly Mentor wanted me to have an experience where someone comes to me and asks to do business with me.
I am often given a small discount for my purchases, because I have such a good relationship with their ownership.
Recently they asked me to write a post featuring their new Lentil Soup. I was happy to. I came in to get my lunch today only to discover that the owners loved my post! They were all smiles and told me that they had received several phone calls as a result of my post.
I was happily surprised to hear that people had been calling in to tell them that they had read my post and where on their way in to try the soup. etc.
---
This is how they made me feel: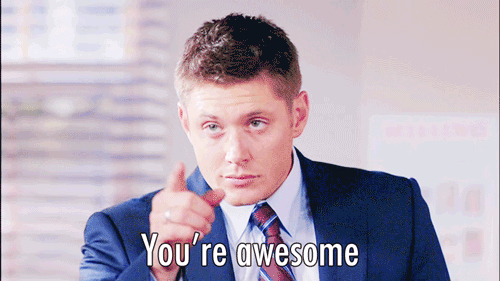 ---
After the owners wife shared the good news with me she immediately said;
"What do you do?!" "You're writing is very good!" "We want you!"
As she said this as her husband got me some free soup to go with my usual pita.
I was nearly spell bound! There it was...!!!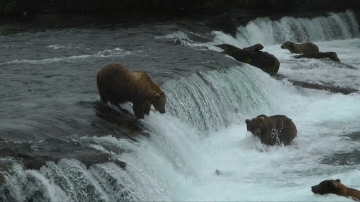 They asked to do business with me, just like My Grizzly Mentor told me they would. Just as he had taught me I learned that when you position yourself the right way, you'll have people coming to you, asking to hire and work with you.
I told her that we'll have to talk about some sort of agreement at some point, not being ready to launch a copywriting deal that afternoon. (I'll probably start with free pitas.)
When I told My Grizzly Mentor he was excited for me, and proud of me.
Best of all, I had gained some self confidence when it comes to my abilities. Being a perfectionist I often feel my work is not yet good enough to be taken seriously. I did the posts and reviews for fun. They didn't even have good grammar or spelling. Yet they still did the trick!
My faith in the ways of The Grizzly Mentor has been strengthened.
---
Have you ever had someone offer you a job you hadn't applied for and didn't need?
If so how did it make you feel?
If you haven't had this experience before would you like to?
Would you like to learn the grizzly strategies that will help you be prepared for these opportunities? If you want to learn the ways of the grizzly then let me know. Although the grizzly den is still under construction I would be happy to let you know when its up and running.
---
I look forward to hearing from you.
Hope your week is off to a great start!
All the best.
-Evan



TheGrizzly
Premium
Mar 31


2015
1
5
Years
TheGrizzly's Posts
98 posts