Do old premium members also only get 250,000 visits monthly?
Do old premium members also only get 250,000 visits monthly?
Last Update:
November 18, 2020
UPDATE 12 NOV 2020:- Carson finally replied me and he clear the doubts that I had (we had). He said: "Premium Members are grandfathered into the hosting that they had upon purchasing WA." When we purchased Premium Membership before Premium Plus has beeen introduced, we had 500K website visites (bandwidth) limit (see the screenshot below). Since now Carson replied that we will be grandfathered into the hosting we had, so this makes clear that old premium members still have 500K bandwith limit (website visits) limit whereas new premium members will only have 250K website visits limit.
Kyle also replied me and he said: "That didn't impact anyone. That is for newcomers, so not to panic at all here Suman. ;)"
I also saw another reply from Kyle regarding same matter where he said: "You are grandfathered into any hosting plan that you had, so not to worry at all about anything in that respect."
So, this makes clear that, we (old premium members) still have 500K website visits limit and the changes (250K website visites) are only for new premium members.
Below was the query that I had placed before Carson and Kyle replied me:-
I checked the difference between premium and premium plus membership plan and find out that premium members only get 250,000 visits per month whereas 1 million for premium plus. Does this apply only for new premium members or also for old premium members as well? So far I know, previously, premium membership has 500K visits limit monthly. You can check the chart below:-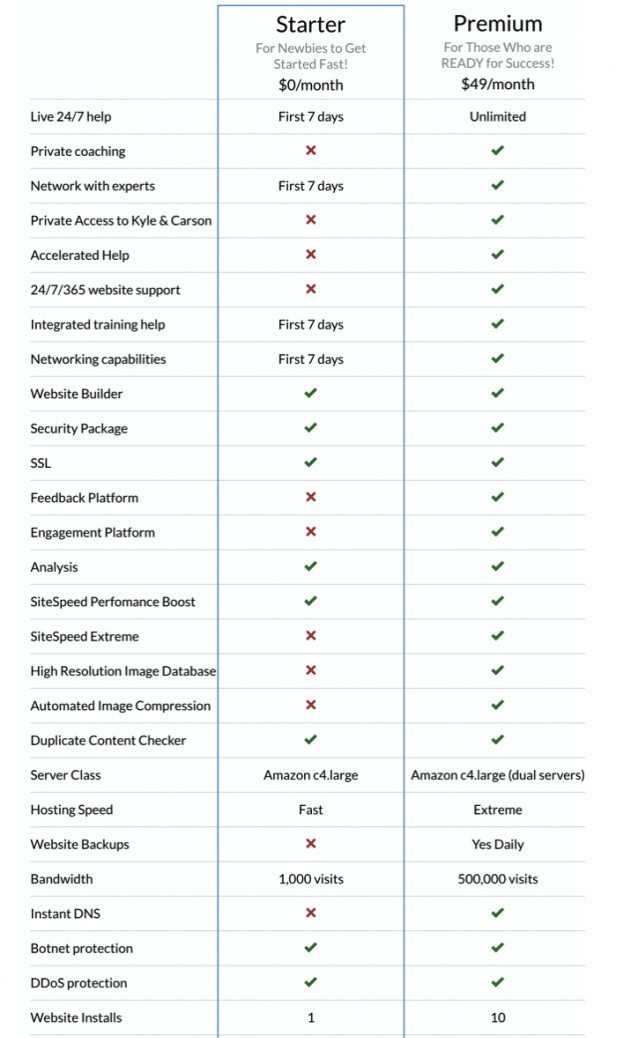 So, why now decrease to 250K? If it is only for newcomers, then that is ok but is it or not?
If it is for old premium members as well, then I feel Premium Plus is like an upsell for us since after working very hard for years, we reached over 250,000 visits per month and then now we forcefully need to pay more for additional membership all of sudden.
I also asked about it with @Kyle but he didn't reply my email. So, I'm confused.
And what will they do if some premium member's website rearch over 250,000 visits per month?
Or at least they should give some additional payment option just to increase the traffic limit since paying additional $496 just to balance the traffic number feel expensive for me becacuse I no need any other features from Premium Plus than the extra traffic limit.
Actually, I think this rule should not apply for old members, what do you think?