I wrote an article of over 1000 words- Success!
I wrote an article of over 1000 words- Success!
Last Update:
October 29, 2021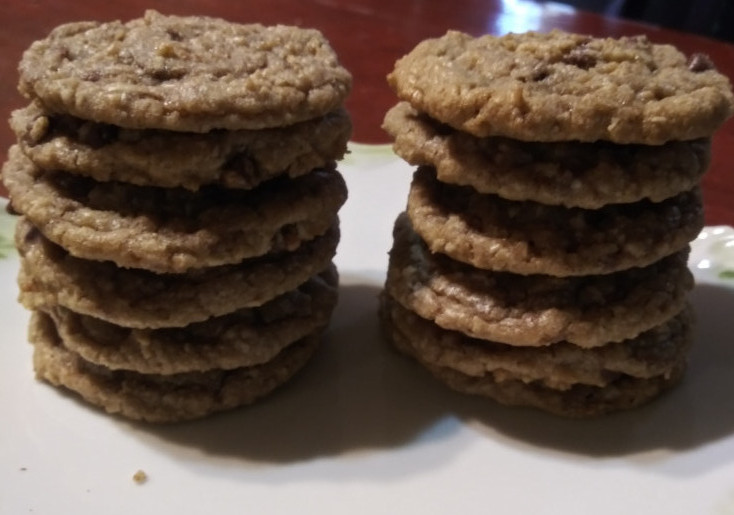 Hello to my WA family, hope all is well with you.
It is so hard to write articles regarding recipes. I can never get the word count above 600 to 700 words. There is only so much you can say about a recipe. I have been struggling with this.
But today I wrote an article on the best chocolate chip oatmeal cookie recipe and it ended up being over 1000 words. Woo Hoo.
I'm so excited that I just had to share it with you, my WA family
It was getting so bad, the struggle, that I was considering quitting. But I got over it and boy am I glad. For all you new ones here, DON"T GIVE UP! I have had several encouraging me, a shout out to ParthaP. Thank you. I will eventually get to your ideas and suggestions:)
But this morning I was compelled to write this article. So while writing the article I also baked the cookies. Don't they look good? They taste good that's for sure. I was taking pictures, baking cookies, and writing the article.
It sure has been a busy morning. I finally feel motivated again.
I was not sure I was going to get over my lack of motivation but I did!
(Yes, the picture above is the cookies I baked this morning.)
I need to work on my picture-taking. But it is something I believe will improve with time and practice.
If I can get over my lack of motivation so can you!
I don't write blogs often But I just couldn't contain my excitement.

Thank you for reading
Have a wonderful weekend everyone!
Tai


TaiNewkirk's Posts
23 posts