Facebook death box - is it true or just a myth?
Facebook death box - is it true or just a myth?
Last Update:
August 31, 2020
Hello social media experts here, I'd like to ask your opinion/confirmation if this Facebook Death Box theory is true or just a myth?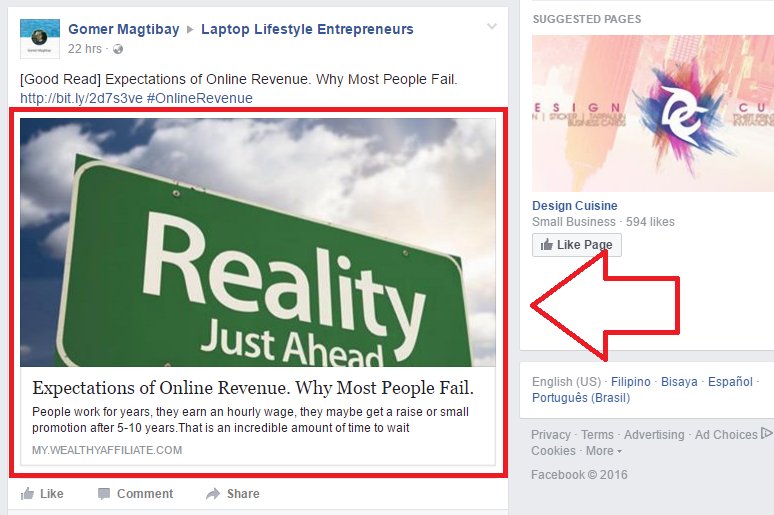 In one of the webinars on social media that I've attended, a Facebook advertising expert taught us this theory. The box that you see being displayed by Facebook based on the information scraped from your blog or website, he referred to it as "Facebook Death Box".

What he mean is, if you have this in your Facebook post, you can expect slower and narrow organic reach for your particular post. The reason is, a box like that signifies you are diverting traffic out from Facebook to an outside website which Facebook doesn't like. Because, they want to keep their traffic!

As a consequence for having that Death Box, means poor reach for your post. It will be seen less and less by your friends.

Experts said, instead of sharing links like this (that results to having a Facebook Death Box), it is better to share photos uploaded on Facebook's servers, or put up "native ads" that looks like "not from outside sites but from Facebook itself".

I find this "quite true with Fan pages" as I was able to monitor the post reach by numbers.

But, when it comes to posts that are posted via my personal Facebook account (not a fan page), this is hard to prove.

But then, logging to one of my dummy accounts in Facebook, that one (screenshot above) posted via my personal account immediately popped on top of other posts! (prioritized)

Now, I am confused. I am now thinking if it is Truth or Myth?

I want to know because, I am planning to start a new personal blog, and since it is personal in nature, I will do less SEO with it and just share the posts via my personal Facebook account.