A Thought Process on Gaining Profit
A Thought Process on Gaining Profit
Last Update:
May 22, 2016
Many of us enter into the Internet Marketing Arena with big hopes and dreams of hitting big. The thoughts of possible overnight success consume you.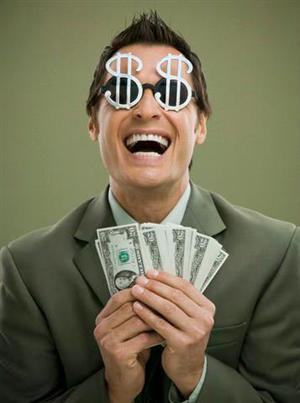 You look at affiliate marketing. You see the potential. You can see that if you are able to get someone to buy BIG TICKET ITEMS, Your commission will be huge rescuing you from being financially destitute.
You have dreams of instant cash to buy the home and car you want, being the financial envy of all you come in contact with, and why not? You can find all sorts of websites advertised that you can gain riches overnight.
The truth of the matter is being that getting that overnight success is very similar to that one pull on a casino slot machine.
Can you win big?
Of course you can!
What are your chances?
---------------------------------------------------------------------------------------------------------------
Now, here's a perspective:
A sporting event is similar to the internet. You have a huge amount of people that you can gain their attention.
Over 50,000 people that you can attract are walking by you that you can gain a profit from.
What's going to net you more??? A few big ticket items that only a few people are going to buy, or a small $1 or $2 item.
Just think, one or two dollars is not much to spend by a consumer, so referencing back to the sporting event, if you got 50% of 50,000 to buy your $2 item that would be $50k.
Yes, I know right now you are saying that "Hey, Greg is saying that the overnight success thing is like pulling on a slot machine, but he's also saying that I can make $50k in a day!?!"
I'm just using that analogy to place a perspective.
As content is key, so are the affiliates that you offer!

If you are great with your content, you will attract and hold traffic. If you offer quality affiliates you will be able to gain loyalty. Use more smaller price-point affiliate ads than the big ticket ads.
What you can gain is long-term income as oppose to quick windfalls that are unreliable.
It is all a work in progress. Stay the course, and success will follow.
Wishing you all success!
Greg
Seahawk8058's Posts
93 posts