How Do You Treat Your WA Membership?
How Do You Treat Your WA Membership?
Last Update:
July 18, 2021

A warning before you start reading; this is a long blog post, but I promise you it will be worth it. Grab your coffee, find your favourite chair and enjoy :-)
---
I have read several blog posts on the Wealthy Affiliate platform lately related to why we have signed up with WA and what to expect from a membership.

I am not a marketer by profession. I have a totally different background and a daytime job that requires my attention 24/7. But nevertheless, I have my business venture, a company born on the framework Wealthy Affiliate teaches us. It would not have come into existence if it hadn´t been for Kyle and Carson and their Wealthy Affiliate platform.
I have invested more than a year into this and officially registered a company name, just before Christmas. This means I am serious about what I do and has made me accountable to myself and need to treat my business accordingly. But one important factor in this, I also do this as a passion and interest that I enjoy doing.
I thrive in seeing the results others have and when it involves some of my doings, I am thrilled.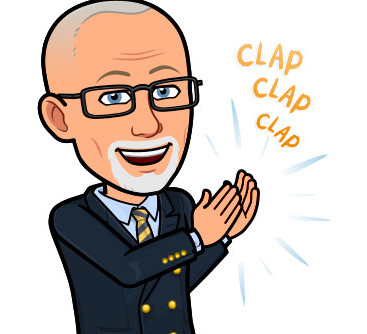 Before I continue I would like to extend kudos to every one of you who are on this platform, who have taken action to make a change in your life. Such a decision no matter what reason, speaks of a need and desire for change and is not an easy decision to make.
3 questions
---
I have just come home from 14 days of vacation without a stable Internet connection. This has given me time to reflect on the misconception of getting something without giving something when trying to build a new beginning, and in this case online marketing.
In this context, just to be clear, as an affiliate marketer, you are building an online business venture, which requires you to take action to see success, which again means that you have to do all the necessary work to get there. No other person or platform do it for you, no matter how many "golden" promises you see on the Internet. There is work to be done by You!
To put your mind in the right context; have you reflected on what took you to Wealthy Affiliate;
Why are you here? What is your WHY?
Do you have it all clearly laid out in front of you, what do you want from the WA membership?
How Do You treat Your WA membership?
A Platform Designed For Affiliate Marketers Of All Levels
---
How do you interpret the headline? Do you think that the Wealthy Affiliate platform is not for you, because you have tons of experience and doesn´t need any more skills and knowledge? Or are you completely new, and all of this stuff seems too overwhelming? Maybe you think that by becoming a member of Wealthy Affiliate everything will be done by itself?
A lot of questions, but take a moment of your time to reflect and the answer should begin to appear...
If you fall into the first category, are experienced and are of the opinion that you cannot learn anything or benefit from this platform, then I would be so bold to say that you have failed by default.
Excluding yourself from a platform that has 2,3 million potential leads and has been in this line of business for more than 15 years, is like a shot in the foot and you shouldn´t be doing this in the first place.
Affiliate marketing and online marketing, in general, is about one basic thing, which is creating a network of people to gain as wide a reach as you can, and provide real value to the network.
If you fail in building your network and nurture it, you have no business and no source of income.
But by all means, we decide ourselves which platforms, products and services we want to promote and engage in. And that is completely ok. But let it be a decision based on a thorough evaluation of what you intend to do with what you have started.
Starting Out

---
As a beginner and a new marketer, you are entering a jungle in its very sense of meaning. You are preyed upon by people that don´t care about you other than getting access to your hard-earned money.
You are also a perfect target for marketers that has only good intentions of helping you to get started and succeed, but of course, they are after commissions as well, but they have a genuine intention to help. But remember that they are not your friends, and as such, don´t mix friendship with business, let them be your mentors instead.
You will have little if no knowledge at all of what this is all about as a beginner. I didn´t know anything last year in March when I joined Wealthy Affiliate.
But I decided to learn as much as possible in as short time as possible, to know the basics of what I had gotten myself into. During the first week after joining, I realized that this was something I wanted to do and that my results would be reflected by how much or how little effort I could put into this;
I created my first written strategy and daily tasks to get where I wanted.
---
Today I am not inexperienced anymore. I have learned a lot the last year and would compare it with the process I went through becoming an air force pilot;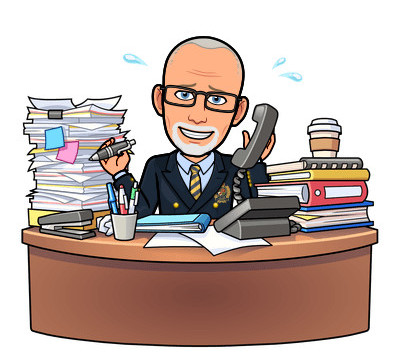 - lots of studying every day for half a day
- put the theory in practice the other half of the day
- rinse and repeat, every day, and then more training and action every week
For my online marketing career, I practice a similar method, but on a minor scale as I have my full-time job beside it. By end of next year, I have reached my retirement age, and can retire from my day-time job if I want to, and can lift my marketing business to a whole other level.
---
"Anyone and I mean anyone.... can become successful with affiliate marketing. It is only a matter of mindset and the will to set everything in motion and to the necessary tasks to get where you want. Mindset is the most difficult part of the journey".- according to Roy.
---
In What Timeframe Do You Expect Results?

---
Do you have a plan or are you just winging it? If you don't have a plan to reach your destination, you will never get there, and you will get attracted to many "shiny objects" that only delay your journey.
That is where Wealthy Affiliate comes into play with its 2 great training courses, Online Entrepreneur Certification (OEC) and WA Bootcamp. Both courses take you basically by the hand, and if followed diligently, consistently and patiently, increases the chances of success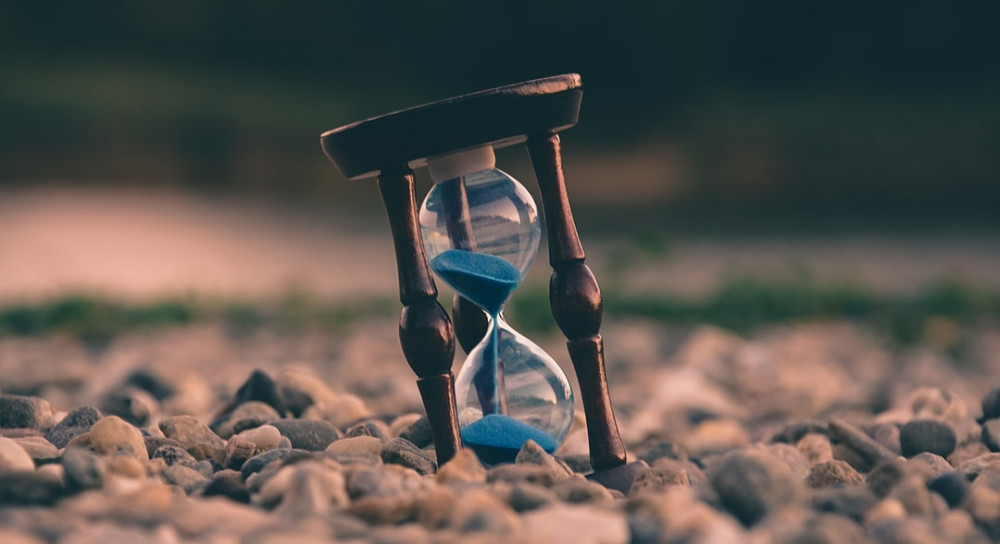 The more you dive into the training and classes provided, understand and learn, the higher you increase the risk of success. If needed repeat the training and classes until you get sick of them.
You will have setbacks, several of them, but they are minor and temporary if you really want what you desire. Use the setbacks as lessons you can learn from and use them to progress further towards your goals
Do You Taken Action Or Are You Waiting For Success To Fall Into Your Lap?

---
You have most certainly read ads and promises of getting commissions and success virtually overnight, without little or no work by your own hands. Yes, you can see commissions quickly, but they will not benefit you in reaching your long term goals and dreams.
You get nothing, by doing nothing. Actions taken every day, completing your set of daily tasks is the key to get you where you want. Nothing else, and then rinse and repeat.
There is only one person that can create your success... and that person is YOU
Do You Expect To See Success Without Any Investments At All?
---
Building an online business require you to do some investments. They don´t need to be huge, but there is no other way around it. You can get free hosting and free tools, but they come at a "price tag" in terms of security, performance, support and reliability.
Wealthy Affiliate is affordable and in my opinion a no-brainer with all you get for the price of your membership. You get access to absolutely all you need in one place.
It is up to you to make good use of it. There is no need to complain that this doesn¨t work.
Do You Think You Can Become Successful Without Teamwork?
---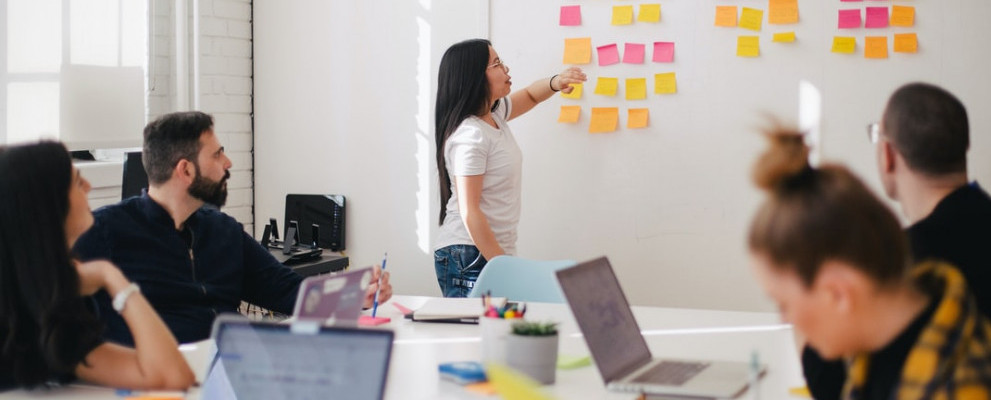 You will have a more difficult road to travel if you don´t work in a team. As a solopreneur, you have to do everything yourself, and will be at risk of burnout.
Make use of the community of the platforms or Facebook groups you are a member of. It will help your progress in ways you haven´t thought of, as well as it will help to build your network and reach in the process.
Final Words
---
This is a long post, but I felt I had to put it down on "paper" as I am a bit surprised and frustrated to see many people throw away good opportunities to create a change in their life.
Complaining on other people and on platforms and training that doesn´t work, when you haven´t tried at all, or have tried it for only a week or two gets you nowhere.
The only one that can change your life and make your dreams come true is YOU and nobody else.
You have invested time and money by becoming a member of Wealthy Affiliate. You have all the tools and training you need to succeed here on the WA platform.... Don´t throw them away but USE THEM.
Make a change today!
YOU GOT THIS
Roy
RoysinOnline's Posts
237 posts