Going to Mars Part 2 - The Landing
Going to Mars Part 2 - The Landing
Last Update:
February 18, 2021

Here I go again! 😄. Science geek and "astronaut" Roy has his moment of fame🤩.
Today I am setting my feet on the ground on the Red Planet. If you recall my blog post about the Perseverance Rover last year, the spacecraft is arriving at Mars today in 12 hours and 23 minutes and counting.
The landing is sent live and can be accessed from NASA´s Perseverance Rover Mission website. Look it up on Google, gather you, family, grab some popcorn and soda´s, sit back, relax and enjoy the show!!
This is BIG!
---
Why am I so thrilled about this event. Well, the first thing is that I have my name travelling with the Rover to Mars. And my name will be travelling with the Rover on the surface of Mars together with around 10 million other names.
Secondly, It is due to the explorer, adventurer, science buff and last but not least the entrepreneur in me. I never stop researching new stuff, no matter what it is. I need to know, and one thing triggers the other.
This approach is also how I do affiliate marketing. And since I joined Wealthy Affiliate, I have discovered that I am not just an affiliate marketer, And neither are YOU.
You explore, do research and investigate all related. This has to lead YOU to involve YOURSELF with everything that has to do with digital marketing and finding YOUR way forward, which also entails creating new solutions to the problems YOU discover.
"The word entrepreneur actually originates from the 13th century French word 'entreprendre' which means to undertake or to do something. By the 16th century, this had become the noun entrepreneur, taken to mean someone who undertakes a business project or speculation." (Oxford Review.com, 18.02.2021)
So, as a consequence, YOU are an ENTREPRENEUR by the very definition by the term.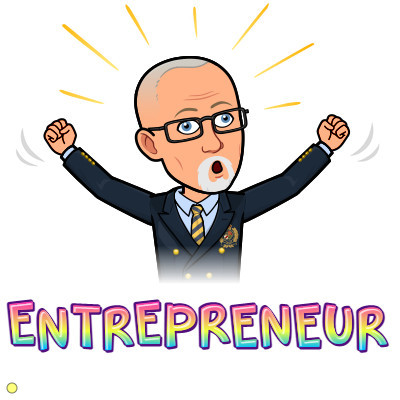 Have a great day,
Entrepreneur Roy!
roysinOnline
Premium Plus
RoysinOnline's Posts
194 posts