Deep dive in Tik Tok and Facebook
Deep dive in Tik Tok and Facebook
Last Update:
February 28, 2021

The days pass swiftly. My schedule got totally bombed the last half of the week and this weekend. Nevertheless, it has been great progress and consolidation of my business and where I want to go.
I have finally landed on my tools and services which I will use to get my business growing. I have connected with several Facebook groups with serious marketers focusing on sharing their knowledge and working together as a mastermind group.
Facebook and Tik Tok Strategies
---
Facebook Tik Tok, Pinterest and YouTube will be my "pillars" related to social media in the next months. The 2 last weeks have been spent studying and researching Facebook strategies, Tik Tok strategies and YouTube strategies. And I have begun to see a pattern and a method that will suit me fine.
I have continuously adjusted my Facebook page, created a mastermind Facebook group. Tik has been a mystery and still is. The biggest challenge is to be yourself in the videos. It is easy to forget that and become unnatural in how you look and speak 😄
Roysin YouTube Channel Is On The Rise
---
My YouTube channel is also being developed ad I hope to start with publishing some videos the next week. Every other day is the plan. I have enough material for videos for the next weeks.
Another topic and task that has taken a lot of time these two last weeks have been landing page creation and funnel creation. Now I have 2 landing pages created, one in Canva for the use on Tik Tok, and one intended for my homepage, and I am creating a new landing page in ClickFunnels which will be used as a Link In Bio link on social media.
That was a lot of ME in this post, but I hope that you have gotten something of value out of it. For those who worry about getting enough blog posts published on their websites, I have only published 1 blog post this week and is far behind my original plan...
Gonna catch up next week🥸😄🕺,
New feature in Tik Tok and an Interesting Observation
---
There is a new feature just launched in Tik Tok software, but it can only be done in the desktop version of Tik Tok. Now you can schedule your posts in Tik Tok! That is super! and will save you many hours. Earlier, you needed a third-party software like Later, to do this.
I also started another Tik Tok account and in 24 hours it has passed my three weeks old Tik Tok account in relation to followers and likes already 😄🤣. It is about cute dogs and dog training and nothing else.
After 24 hours it has 7 videos, 107 followers and 444 likes and 2500 video views
Roy - the knowledge nerd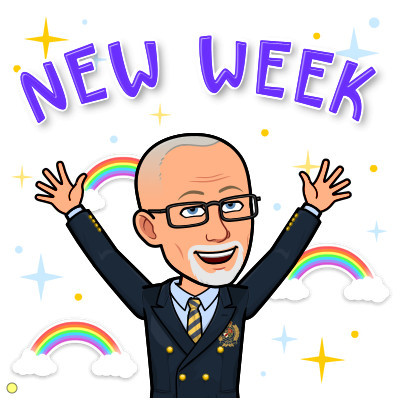 roysinOnline
Premium Plus
RoysinOnline's Posts
197 posts