Busy and Intense Week Filled with Content Creation, Social Media and Funnel Building
Busy and Intense Week Filled with Content Creation, Social Media and Funnel Building
Last Update:
February 21, 2021

How has your week been? Did you reach the goal of how many articles you planned to publish on your blog? Or did you fall into the rabbit hole of engaging too much here on the Wealthy Affiliate platform? Maybe you ended up consuming a bit too much time on Tik Tok?
Maybe you have had a busy and intense week filled with content creation, social media and funnel building
The Week At a Glance -Tons of Progress
---
The week has been intense. I have been working to post 2-3 Tik Toks each day, as well as publishing constantly on my social media channels, primarily FB, Pinterest and Instagram. I have seen some good results from Facebook wrt activity. Not surprising results, but it confirms Facebook as a promising source of traffic if you treat the platform in the right way.
Engagement in different groups with questions, comments and answers to questions is a winner every time.
Pinterest traffic is on the rise again, after not pinning consistently until I got my social media planner straightened out. Instagram is on the rise as well.
Funnelling and Emails
---
Funnel building and email follow-ups have also been a priority. I have been working on 4 different funnels and launched one of them yesterday. I am on track to launch another tonight, having some small adjustments remaining. The funnel is built with ClickFunnels, but will also be built with GrooveFunnels to check which one is best for creating funnels, compared to creating the funnel yourself manually.
What I find the most difficult part with funnel building, is that it is easy to "get lost" in the steps and what goes where. There are many parts to a funnel that has more than two or three steps. And the different clickable elements' ad complexity of the final product. The best advice here as with website building is to keep the design simple
If you are using a template, it is crucial to "re-engineer" the funnel, trying to get into the head of the person that has created the funnel. If you do not analyse the funnel and understand the "timeline", the funnel will not work and you get frustrated.
Behind On Blog Content
---
I am still behind with respect to the number of blog posts for my website, but I don´t rush it. I have 2 outlines today that is targeted to be completed this evening and will be set to publish Monday and on Tuesday.
Tik Tok - This Week´s Summary
---
Tik Tok is a gem and your worst nightmare. It consumes time! It takes some time to get used to the platform. I am not comfortable creating content using my mobile phone. The numbers after the second week on Tik Tok are as follows:
Video views: 5937
Followers: 58
Following 462
Profile views: 132
Posts: 24
Likes: 145
To catch any click-throughs to my website I will publish a landing page tomorrow.
Have a great coming week with lots of affiliate marketing fun😄. We all want to achieve our goals, but remember to keep it fun and interesting, and do not forget to breathe😊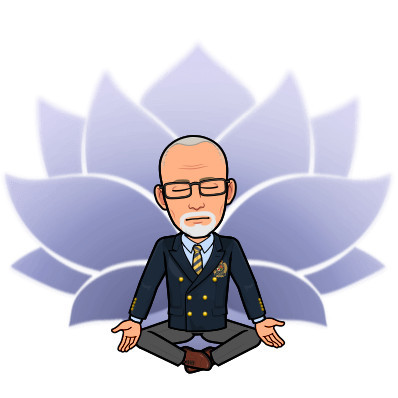 Namaste,
Master Roy
roysinOnline
Premium Plus
RoysinOnline's Posts
194 posts