Training By Roybretton
15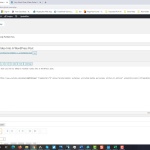 In this video I want to show you how simple it is to embed a YouTube video into a WordPress blog post. It really is…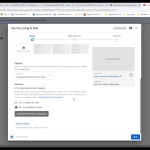 In this video, I want to show you how to schedule a YouTube video. Sometimes I find it easier to make several videos all at…
Morning Neil,

I hope you are doing well.

Are you serious, I am from the UK!?

Have a great day.

Roy
Answer
My Webmaster recently directed me to One Tab, I often have 35 to 40 tabs open in one go, and I have heard of people…

After complete my website, can i add it with google adsense?
Answer

Hi, the name doesnt inflence on traffic, unless people are searching for the exact name of your site. Kyle recommends a brandable domain instead. Check out this post
How Do I Choose a Good Domain Name?
Answer
I recently asked the question; "How do I change from my google+ account to brand account?" This question brought some interesting answers, I have made…

I definitely don't think that it can't be a bad thing, especially as it is a Google product, but if you already have your Google+ personal page then maybe you just need to carry on using that possibly? It's always good to keep things simple I believe!

Thank you for commenting.

Roy
Answer
I have just created some fairly basic Twitter training, from what I hear, it seems that many people do not understand how Twitter works, hopefully…

Is the issue that Twitter is logging you in via your Facebook account? That is the only setting there is for Facebook login, you cannot have your Twitter log in with your Business Page.

However, Twitter will not show your personal Facebook information as far as I know. If they do, then you just need to NOT log in with your Facebook account, and not connect the two accounts. Log in with your Twitter ID (email, password).

let me know if that answers your question Dennis!
Answer

O.K., Sorry if I am starting to be a pain in the a$$ but how can I tell if the page I have for my website is a business page? I thought I signed up as a Business page but when I go through all the steps to link my business page to twitter the only option I have to choose from when logging into Twitter is my personal account. When I am on my personal page in FB I see my Business page to the right under " your pages" Should my business page have a separate login and not be linked to my personal page at all? When I go to the apps in Twitter and log into facebook the only potion I have is my personal page.
Answer
I have just made a quick video on using multiple Google accounts in Google Chrome.Thank you for watching.Roy
I have just made a quick video on how to add an image or photograph to your Gmail or Google account. I believe many others…
Did you know that you can use Wealthy Affiliate content to share on Facebook, Twitter and other social networks? I made a quick video to…

Hey Roy,

Thanks for the information and demo. It looks like you are utilizing a lot of tools to reach more people. And four years? You are a pro!

Take care, and Happy Easter,
Timothy
Answer

Do you have to get permission to share someone else's posts?
Answer
To see the video, please open in fullscreen.I have just made a quick video about the benefits of Facebook pages and how it can help…
I started using Facebook business pages probably around 3 or 4 years ago, I have to say that Facebook do change things around a bit!…