How To Create A Simple Banner In Canva
How To Create A Simple Banner In Canva
Last Update:
November 15, 2020

Hi guys, hope all are doing well. Today I would like to show you how to create a simple banner in Canva. I am sure we have all used the WA banners that we have available for us, but sometimes you might feel like being creative and create your own banner. By The way if you don't know how to access your banners here at WA, just click on the $ sign, and then click banners.
There you will be able to access your banners, and you can either copy paste the code into your website, or download the image and then use it in your post. Remember to edit the URL so you can place your affiliate link.
Let's Get Into How To Create A Simple Banner In Canva.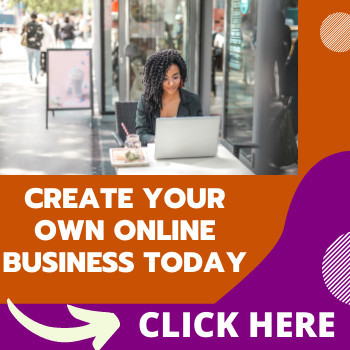 This is just a sample of the banner I created in Canva.
The first thing you need to do is decide which banner size you want, I went to my WA banners and looked at the banner I like the most which is the 350x350 one.
Then I went to Canva and clicked where it says custom size (its on the right side of your screen) Please see the screenshot below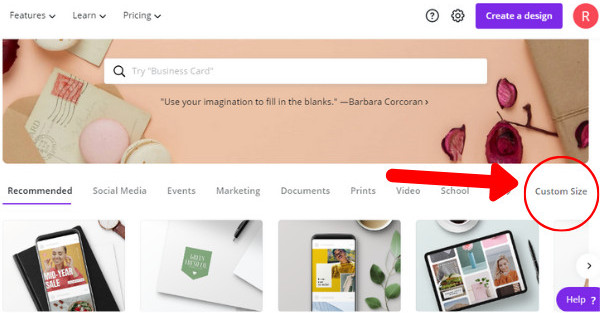 Once you type your dimensions, click create design. You will see different templates, you can either use the templates or just work on the blank canvas, and then just get creative. You can change the colors and edit the text into what you want it to say. you can also change the fonts.

To find the arrows just type arrows on the search bar in Canva. To add the image like the one I added in my banner, just search the images in Canva or go to pixabay, pexels or unsplash to find free images.
But you don't have to use an image if you don't want to, you can just use colors and text. Once you are happy with your banner, then hit download, you have a choice of downloading it as a PNG file(lager file) or JPEG(smaller file)
Then go to your website and now you can place the image where you want it. copy your affiliate link from WA and edit the image to add your affiliate link as a custom URL.
Other Ways To Use Canva
Canva is a blogger's best friend, its free and it offers so much. For example, you can resize your images in canva. All you have to do is download the image you want to use to your computer, and upload it to Canva, go to custom size and type the size you want your image to be. And while you are there you can add a text to your image, like your blog name.
Then create design. And then place the image and adjust accordingly, and save it either in PNG or JPEG file, whatever you prefer.
And you can of course use Canva for creating your Pinterest pins, twitter posts, YouTube thumbnails, and channel art, logos, business cards, e books. Actually just type whatever you want to create into the search bar in Canva, and it will give you templates.
Conclusion
If you are feeling the creative vibes, I highly suggest playing in Canva, you might come up with something amazing.
Anyway, I hope you will find this post helpful. If so, then give me a like and a comment. Do you use canva? what kinds of designs have you created in Canva? Have you tried creating a banner? Please leave your comments below.
Thank you for your time.
Rose.
Roseblogger's Posts
124 posts