You Can See Why I'm Not Outside
You Can See Why I'm Not Outside
Last Update:
January 26, 2021
Today will be a good workday, I can tell already.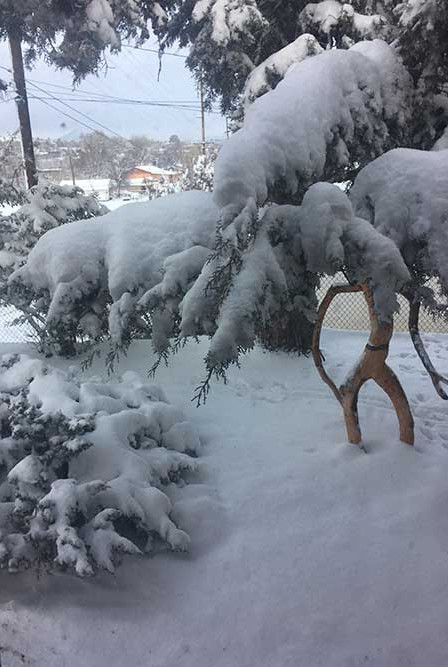 It snowed yesterday, here in New Mexico, and also during the night. It's still snowing now in mid-morning, and we are under a Winter Storm Warning through late tonight..
This shot is taken from our office window. I'm glad that the office is part of the main floor of the house.
So it's a great day for work. The cat is sitting right by my laptop, purring. She's ready. I'm on my second cup of strong black English Breakfast tea, my favorite.
What to do? More Pinterest work, plus cleaning up the office. It's my hubby's day to cook so I can be a serious online worker. And I may have an impulse to go run around in the snow, though I certainly don't yet. It's 23 degrees F out there.
RosanaHart's Posts
131 posts