Word of the Day: Fun
Last Update:
December 14, 2020
What does fun have to do with WA? Well, I wouldn't be here if I didn't find WA to be a lot of fun.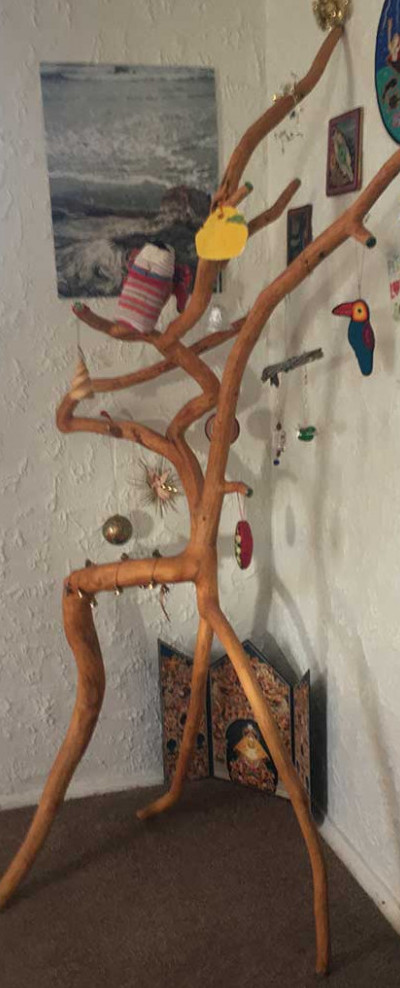 As for why it's the word of the day... well, every morning my husband and I choose a word of the day. We don't study the dictionary or anything; it's just a spontaneous thing. Today the word is fun.
The illustration is our holiday tree... yesterday's word of the day was festive, and that's when the tree came into the dining room corner. It's one that Kelly made maybe three years ago. Yesterday we pulled out decorations and put a few of them here and there on the tree. The photo of the ocean behind it is one that Kelly took. The bright yellow blob is the sun, made by his daughter when she was about five, which is to say getting close to half a century ago. The silver bell below it is one my mother made even earlier.
So if my word of the day today is fun, what am I going to do? Writing is generally fun for me... I'm the cook today because I cook on Mondays, and that will be fun. I'll be on the phone with my sister because we talk most Mondays... and I'll be back here off and on to see what you folks, my friends, have said.
What do you do that is fun at WA? And elsewhere?
RosanaHart's Posts
126 posts