What Do You Do Between Christmas and New Year's?
What Do You Do Between Christmas and New Year's?
Last Update:
December 28, 2020

I have a habit of doing something special during the week between Christmas Day and New Year's Day. This isn't a time for planning the new year--I do that regularly on New Year's Day.
So each year I pick a project for this week. Once I recovered a living room chair. Another time I

sewed myself a dress, shown here. Sometimes I clean out the kitchen or do a massive cooking project with new recipes. It's usually a domestic project but it doesn't have to be.
This year I thought I was going to tackle my sewing room but I just am not that excited about it. I'm reading Barack Obama's new book, but only in short stints at a time.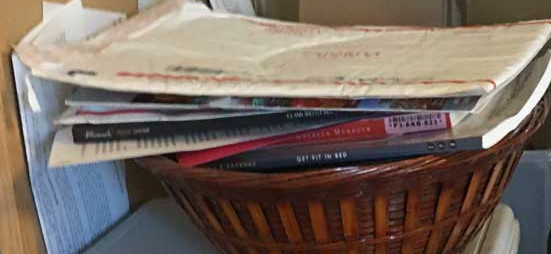 So it's going to be something I can't say I'm thrilled about, but I will be pleased when it's done... Cleaning up my office. This pile is only a small part of it.
I was going to do this a couple of months ago, but all I did was look through my piles and pull out some bills to be paid. This time, all will look better and be more logical.
What are you doing this week?
RosanaHart's Posts
125 posts