This 100% FREE tool is dramatically increasing my typing Speed!
This 100% FREE tool is dramatically increasing my typing Speed!
Last Update:
January 10, 2021

In the last days, I've been playing a typing game that is dramatically increasing my typing speed.
As a writer, your typing speed will determine a big part of your hourly salary.
Just by improving your typing speed, you'll get an immediate raise in your salary.
The average raise for employees' salaries is 3-5% per year.
If you're a writer, and you play this typing game, you may get the same raise in your salary in 30 minutes that most people get in a year!
If you play this game a few times, you may get 10x more raises than most people get in a year!

I'm not kidding.
It's really working for me.
You can try it out yourself and I bet you're gonna be surprised positively.
It's called https://play.typeracer.com/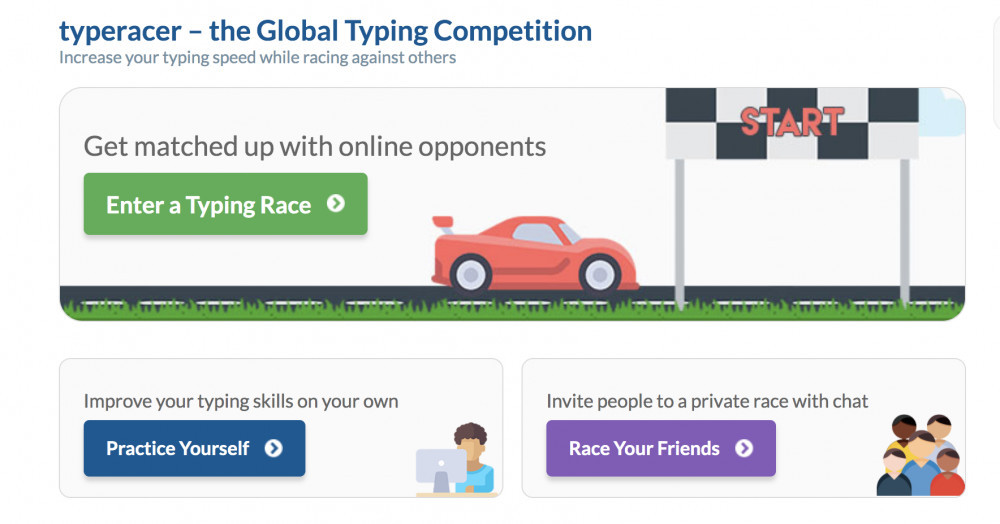 I'm not affiliated with that website in any way. It's 100% FREE.
I just wanted to share it because I am sure that a lot of people could benefit from this.

In addition, you'll find on Google in 5 seconds other typing games if this is not the best one for you.
It's Your Time!
- Roope "Get a raise immediately" Kiuttu
PS. Your typing speed is just one of many factors that define your effectiveness as a writer.
Recently, Kyle hosted a class in Wealthy Affiliate called Writing to Scale - Becoming a Power Writer. In that lesson, he gave at least 5 powerful tips that will increase your writing speed and effectiveness.
You're gonna love it.
If you apply Kyle's methods, I'm pretty sure that you can produce blog posts faster than a person who types 2 times faster than you do. Effectivity not only about typing speed, it's also about organizing your tasks in a smart way.
Work smarter, not just harder.
PPS. I'd love to hear from you.
What tricks have helped YOU to type faster?
Tell us in the comments below! :)
I'll be creating more posts here sharing some powerful tricks that have worked for me.
RoopeKiuttu's Posts
242 posts