Day 3: 1 Key to Make Money Online Faster
Day 3: 1 Key to Make Money Online Faster
Last Update:
September 12, 2018
Some people make their first money online within 7 days.
Some people make it within a month.
For some people, it has taken 6 months.
Some people haven't still made their first $1 online.
What is the "secret" between those who make money online faster and those who take longer time?
Today I am going to reveal that secret to you.
I hope that I would have realized this secret right away from the beginning.
It would have saved me so much time and I would have made so much money faster.
Anyway, I am glad that I realized it. You can start making money online faster than I did! ;)
(Yesterday you learned the 4-step process to make money online and wrote down your money goals. Just in case if you missed the email yesterday, click here to go through the day 2.)
Day 3: The "Secret" to Make Money Online Faster
The secret to making money online faster is choosing the proper NICHE.
What? Niche? What is it?
Is it something to eat?
Okay, okay, let's put joking aside for a while. ;)
I didn't know either at first what it means. Go through the steps and you'll get this.
I can't underline enough how important this is.
This is the difference why some people make big money faster and others who hesitate for months. That's why you should follow the steps below very carefully.
#1 Step - Watch the Lesson "Choose Your NICHE"
In this lesson, you will primarily learn 2 things:
What is a niche?
What is a profitable niche for you?
Going through this lesson diligently and applying it, I would have made money online much faster.
I watched the lesson when I got started but I didn't fully apply it. That held me back from earning big money right away.
That's why I really highlight the importance of this lesson.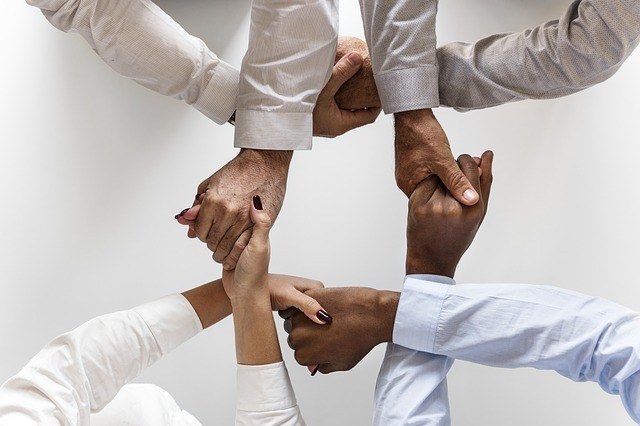 --
PS. If you have any questions, don't hesitate to ask me below or by contacting me directly here.
I will be more than happy to help you out!
(#2 Step - Get Money-Making Niche Ideas) - Optional
If you need inspiration and ideas for choosing your niche still after going through the lesson, here are 2 powerful resources:
10 Hot Niches by Steve Razinski (This was written by Steve in 2016 but I see that those niches are still growing fast and there's lots of money to be made!)
#3 Step - Choose Your Niche
The third and the MOST IMPORTANT step today is to choose your own niche.
My first niche didn't end up being my last. Actually, I am making money in many niches. Actually, most affiliate marketers make money within several niches.
I say this because you can always change your niche afterwards and "hop" to the other niche if you are not 100% satisfied with this one.
I recommend choosing something that you are interested in.
What is your hobby?

What is your passion?

What do you love doing?

=> That is a perfect niche for you to get started.
For example, I like learning languages so one of my niches is language learning and I make money through my language site every month.
That site makes me money still consistently even though I haven't put almost any new content on that site for a year or so.
It illustrates the beauty of affiliate marketing. You will be paid for a long time after you stop working.
NOTE! If you need any help when deciding on your niche, feel free to reply to this email and ask me for help or contact me directly on Wealthy Affiliate. I will help you decide the perfect niche for you.
That's all for today.
PS. Tomorrow you will learn how to make your first $1 online!
PPS. Making your first $1 will also start a process that will make you even more money online.
So stay tuned! Check out your inbox tomorrow!
Regards from your friend and personal affiliate coach,
-Roope "Make Money Online Faster" Kiuttu
7-Day Plan to Your Success

At the bottom of emach email, you will find the past and future lessons. This list will help you to stay on track and follow the plan. You can also easily return to previous lessons by following this plan.
Day 1: Get Started And Build Your Foundation
Day 2: Master the 4-Step Formula to Make Money Online
Day 3: 1 Key Make Money Online Faster
Day 4: Build Your Own "Money-Making Machine"
Day 5: Make Your First $1 Online
Day 6: PROOF That This Really Works
Day 7: Big Secret to Make BIG Money Online
--
PS. If you have any questions, don't hesitate to ask me below or by contacting me directly here.
I will be more than happy to help you out!
RoopeKiuttu's Posts
78 posts