6 months vs 6 hours
Last Update:
May 28, 2021

I started publishing videos to my YouTube channel in March 2017 quite regularly. Usually I published one video a week on average back then (you can see in the photo below).
Guess how many subscribers I got within the first 6 months.
10,000? Nope!
1,000? Nope.
100? Nope
50? Nope.
20? Nope.
17! Yes.
I just logged in to see that.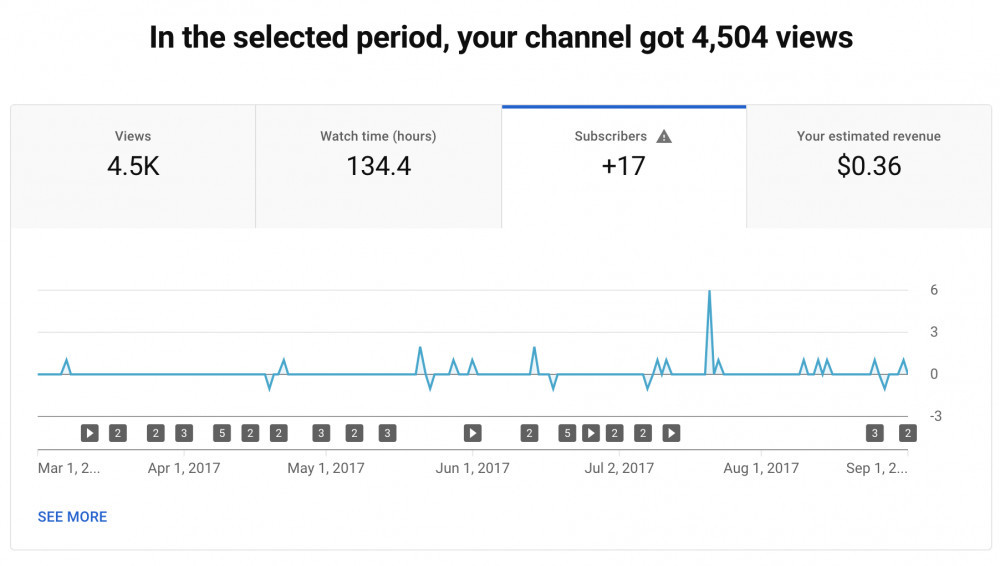 17 Subscribers for 6 months of publishing videos! :D
Fast forward today...
Now 89,506 subscribers => 100,000 next month!
During the last 7 days, I've been getting 225-300 subscribers per day.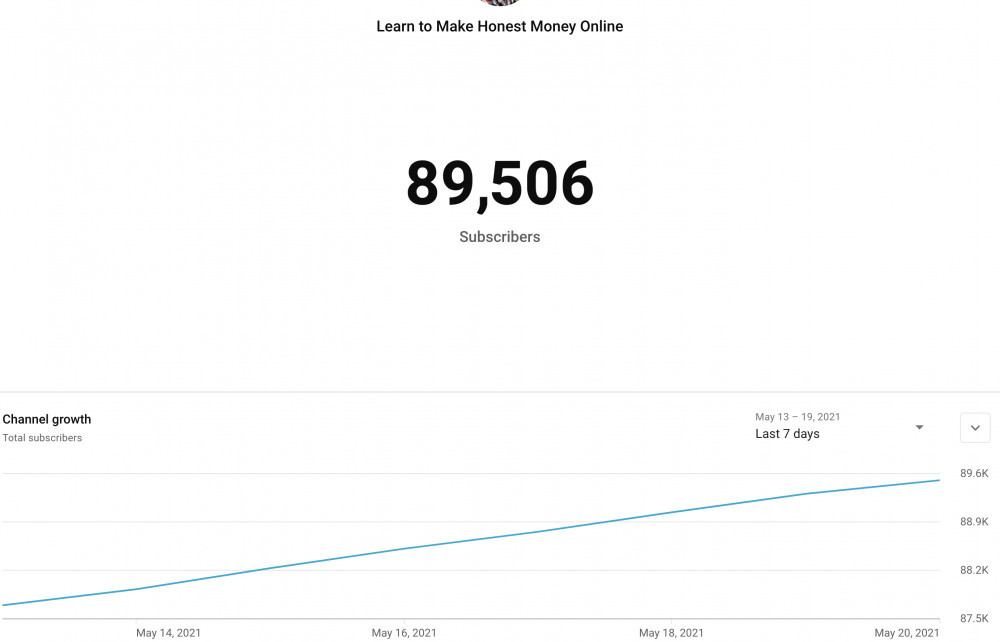 In the other words...
Nowadays I get more subscribers in 6 HOURS than I used to get in 6 months.
This is simply an encouragement to you...
If you have...
YouTube channel
Podcast
Email List
Pinterest Page
Twitter Channel
Etc.
The beginning is usually the slowest but if you keep on going the rewards will be great!
In the next month, I'll most likely be able to celebrate the 6-figure subscriber mark = 100,000.
And as you noticed, the growth accelerates. I'm confident that if I keep on going, I'll get to 1 million subscribers in less than 2 years.
I have a simple message for you...
Just Keep on Going!
Sooner or later you'll get better results in 6 HOURS than previously in 6 MONTHS!
It's Your Time!
- Roope "Growth accelerates" Kiuttu
PS. Greetings from Mexico!
PPS. If you are new to Wealthy Affiliate, click here to learn to Make Money Online STEP-BY-STEP.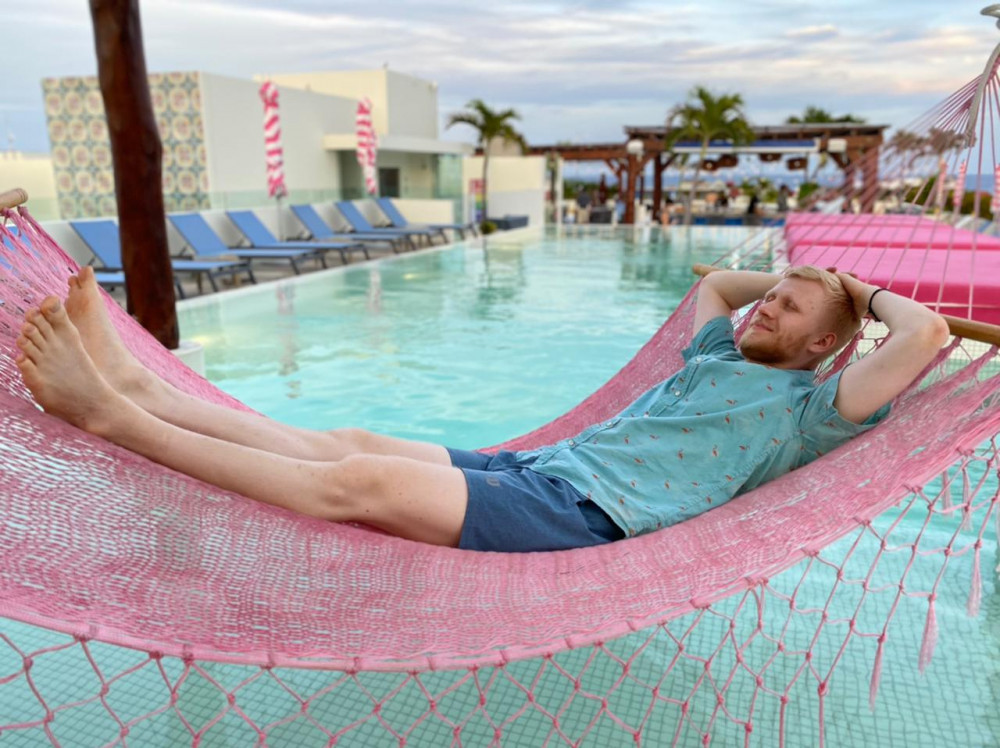 RoopeKiuttu's Posts
279 posts