Why you might struggle to rank that easy keyword
Last Update:
June 04, 2021

While looking for competitors in Jaaxy for a very easy to rank for keyword (qsr 77) I was surprised at the amount of content the top-ranking posts wrote.
Ok these are some huge sites, but the site ranking on page 1number 2 has over 20,000 words and I thought to myself, no wonder I struggle to rank number one for easy keywords.
Now I went and checked the sites, some are ALL only content( no comment to increase the word count)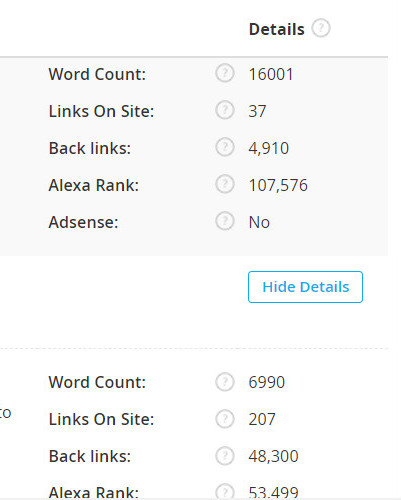 Saying I felt small is an understatement, how do I outrank a site with 6000+ words with my 1000 words. Most sites in the top ten for that keyword have a minimum of 6000 words.
Next time your easy to rank for keyword is struggling especially an easy keyword, try to see how long your competitors' articles on page one are.
I added to my article so it`s now 3549 words so I hope I`ll be able to see it start to improve.
And these are no fluff, these are fact-filled, all your questions answered posts.But, I know I`ll struggle to write that many words.