A Slight Hiatur - But Still Buzzing
Last Update:
July 03, 2021

Introduction
Good Morning to all you lovely people at the WA Family, as always do so hope that you are all keeping both safe and well.
As this is been written on a Saturday again, you will gather that I was out at the cricket last night.
First may I say a huge thank you to all of you who gave me sage advice following my last blog. The consensus was a little step at a time, however one charming lady suggested that I pick one item and do it.
Between you all this is pretty much what I have started to do, apart from a small glitch as you will see.
The Last Few Days
Deciding to centre everything from my brand, I then had a long hard think. At the end of the day, I need a product, also a lead magnet to sell that product, this is where I have centred my research.
Deciding to write an article for my site, to follow up on the one that I had started last week, I realised that what I was trying to do, did not make a lot of sense, with what I had on my site already.
The articles which I had been writing referred to a specific niche, but it was not what the site was really about.
So a slight rethink was needed, this was on Wednesday. The slightly annoying thing was that I had decided what my lead magnet was going to be, in fact it was this what made me realise that the site was set up wrongly.
Spent a couple of days moving things around, have now done an opening article for the website, will move all future articles to the domain which reflects the topic. Have to launch the website yet, will then link it back to the old articles, whilst adding the new ones to this new site.
This will slow things down a little but I feel that I am back on track, and that I have a clear picture of where I want to be.
Once I have the next article ready will post the first one, not as daft as it seems as I need to make sure that both articles depict a clear picture of what I am aiming for on the site.
Have also spent some time refreshing myself on various bits which I will need to know when I go live with my opt-in and offers.
Thought of the Week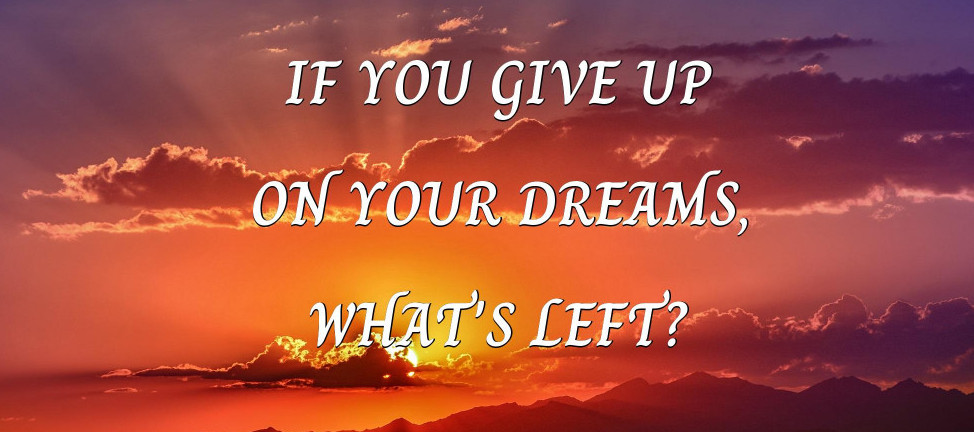 Realise that have already used this quote, but felt that it was appropriate given the week that I have had.
The Next Few Days
Once I have the new plan firmly set down on my site, it will be deciding on the product. Think that I know what it will be, also my lead magnet, in fact I have begun to draft that out. This I feel are the first steps to complete, then the emails and the autoresponder, each step being made ready before I attempt the next one.
A very minor hold up that I can see, is the need to launch some of my domains before I go live, this will then enable me to send people to the correct site. It is possible for now that one site might be enough but we will see how things progress.
Actually started this before I went to cricket, before I left home pulled a book off the book shelf to read before the game started. Reading a few chapters of this has made me realise that I have not quite got the approach right.
It is not just a lead magnet and product that I need, but the complete funnel.
So the next few days will see me designing and developing the funnel.
It was just very fortunate that the book that I chose to take with me was about developing the approach to selling, by using a funnel. The fact that I am aware of the funnel concept is beside the point, it just did not twig, that it all needed to be in place to follow on logically, before I actually put anything on the website.
At least this will save me wondering why nothing was working, or giving myself sleepless nights making up for lost time.
Will certainly be taking baby steps or completing a phase at a time now.
Every time that I have a change of direction think that I am on the right track, I now know that I am. Have in fact also began to draft out the lead magnet, just to give me a feel of the entire project. Still a long way to go before I get anywhere, but not to worry.
Realise exactly what I now have to do, so will spend sometime seeing just what I have got to use as offers. When these are listed, found and placed in order, it will no doubt be time for a lot of revision.
Next will be the autoresponder messages, with a decent email thread.
Eventually I will get back to building a list, this cannot happen until I have everything in place.
I have not forgotten that I will need both freebies, as well as up sells and down sells..
Conclusion
It has taken sometime and your help, pleased that I read a few chapters of that particular book, but at last I am not only thinking straight, but finally feel that I am on the right path.
Sincere apologies if I have confused you with my disjointed ramblings, but wrote as things were happening or how I was feeling.
Hopefully you will see that I am in fact very positive about things, hence repeating the quote.
Do realise that in some ways that I am almost starting again, but do have the material to help me, plus some training and a little knowledge.
Did intend to have a relaxing weekend, if watching England play football can ever be relaxing, but might just write out a few notes ready for next week.
Be Happy, Healthy and Wealthy
Please do stay safe
God Bless
Stuart
RAFStuart's Posts
285 posts