Young Pup Teaches OLD FLUFF New Tricks - A Princely Round-Up
Last Update:
December 03, 2021

Disclaimer No.1 - No Old Fluffs Were Harmed During the Making of This Blog Post
Disclaimer No. 2 - They say, "Sarcasm is the Lowest Form of Wit". Well, There's Not Even Enough Room For Ants to Crawl Under My Wit. You've Been Warned.
Disclaimer No.3 - If you didn't like me before, you're going to hate me after this.
Is it Over?
Is it Safe to Come Back?
There was me thinking that this time of year was supposed to be about acknowledging the Plymouth colonists and the Wampanoag coming together and sharing a harvest feast.
But, Oh No!!
It's all about the day after, and the day after that, and the day after that, and the…
Such a huge concentration on taking a day of the week and putting a colour before it, and then everyone turning into a terrible second-hand car salesman.
I think I may start Purple Thursday, or Maroon Tuesday, or Orange Polkadot Monday at some point in the future.
Buy, Buy, Buy, Sell, Sell, Sell.
Aaarrrgggggghhhhhh!!!
STOP IT.
No-one, and I mean NO-ONE, likes to be directly sold too.
A little bit of humility please people.
In fact, learn the art of subtle marketing from the powers that be.
I must say, well-played Kyle, and a great supporting role from Jay.
Subtle marketing at its very best.
Learn from this.
Go on, admit it, how many of you started a brand new website last month?
(And how many of you hadn't hit the markers that I like to set for your previous website? - 100,000 views a month or earning $5,000 per month).
What fantastic marketing skills.
"Let's create a 14-day Live Case Study. Clearly around 20,000 members will create a new website. That means that we have at least another 6-8 months of monthly payments from all these members. Cut off the training after 14 days. Make further updates available to Premium Plus members. BOOOOOOOOOM!! Drop an Orange Polka Dot Monday $499 Premium Plus Deal"
Brilliant!!
Well played gentlemen, the art of subtle, and yet fantastic, marketing.
I bet the influx of new members (and the "old" members who only seem to appear at this time of year) are currently thinking, "Who the %$&%£ is this Dude? And what is he going on about?"
Stick with me, you might learn something.
The NEW Website Update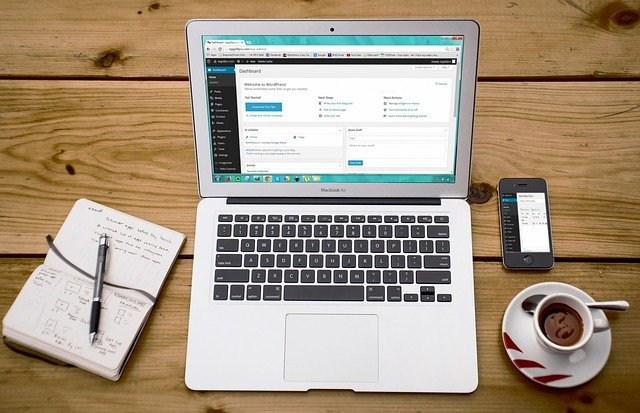 Am I being a hypocrite?
NOPE!!
I can start a new website if I want to (my markers have been hit on more than one previous website).
So, in October I decided to start a new website and manipulate a WA member into working with me.
And of course I chose "OLD FLUFF" aka DianeScorpio.
My aim was to show that the process of Blogging and SEO is actually fairly simple.
Note, I said SIMPLE, not easy.
However, most of us like to complicate matters to the extreme.
Plus, we're always looking for "tricks", "hacks", "cons", and basically a way to get one over on Google.
In fact, there's very little thought that goes into your audience.
Imagine how successful an offline business would be if you had this same attitude.
What makes you think you can magically produce rankings, traffic, and money by applying this principle online?
Okay, the new website is 64 days old today.
Realistically, there's nothing much to report.
This was made worse by Diane completely cocking up Analytics, not just once, but TWICE.
I mean, you give someone one little job to do, and they make a complete balls-up of it (She is so gonna punch me in my nose for this, LOL).
Okay, perhaps the minor indiscretions were actually my fault.
You know when you tell someone, "Whatever you do, don't touch it. Please, don't alter, touch, or move this in any way."
Yeah well, I'm one of those people who just has to touch it.
You tell me not to touch something, you can guarantee my hands are gonna be like an octopus!!
This is kinda how I entered parenthood, but that's another story entirely!!
Ooops!!
But, in reality, you wouldn't expect much from a website after 64 days if you're Blogging and using SEO.
In fact, allow me to break down how I view websites.
A Website Timeline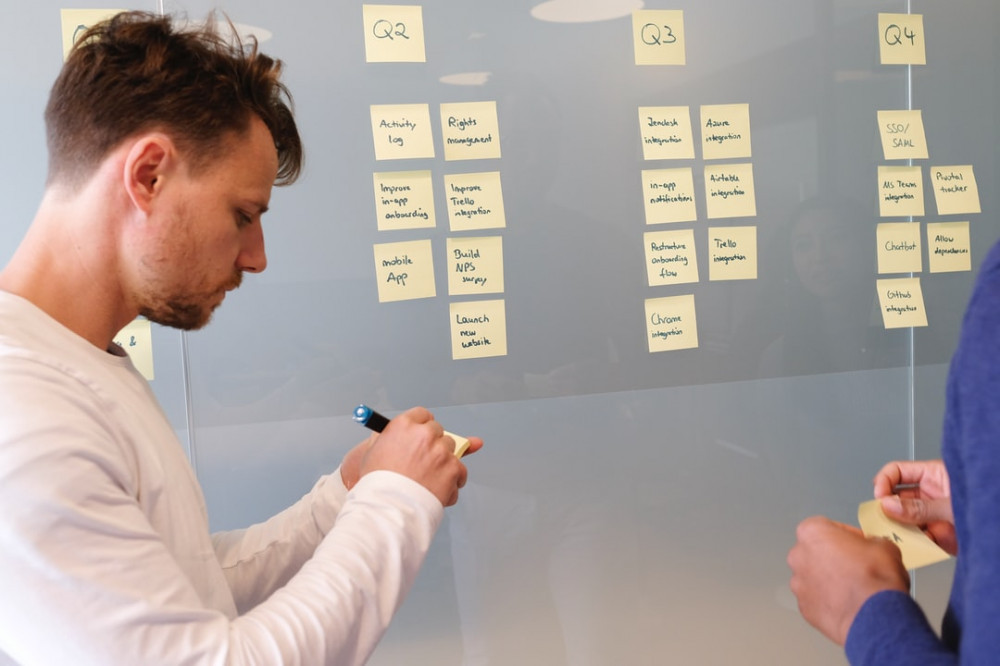 0-6 months is infancy. You shouldn't expect much traffic at all (some may even call this the Google sandbox period) and you're highly unlikely to make much money, if any whatsoever.
6-18 months is a baby. You'll start to see your first flashes of decent traffic, and your Google Analytics should take on a hockey stick effect. Basically, it curves at the end as you start getting more and more traffic each month.
Realistically, you're probably looking at a few hundred to a couple of thousand visitors per day (if you're doing this correctly). Your earnings will be in the hundreds up to the low thousands per month (again, if you're doing things correctly).
18-36 is adolescence. This is typically when things really start happening in terms of traffic and earnings. Your website is flourishing (if you're doing this correctly) and you're approaching adulthood.
I would expect a website to be at high 5 to low 6 figures for monthly traffic and mid-to-high 4 figures per month in earnings (and in some cases 5 figures a month).
So, in reality, for everyone looking to make their fame and fortune in the first 18 months… hmm, you're gonna be disappointed.
I'm not saying it doesn't happen, but these are few and far between.
Plus, if you're coming into this new, there's also a massive learning curve to consider.
And that in itself could easily add another 6-18 months on top of the figures I've quoted here.
Basically, either be in it for the long haul, or say your goodbyes now.
What do I mean by "if you're doing this correctly"?
Just as with any business, you have to be constantly nurturing your website.
For me, this means constantly adding content.
For others, it may mean promoting that content, while getting their brand and ideas out of other platforms.
But, no matter which way you choose, you must be doing something EVERY SINGLE DAY that will enhance your website.
You wouldn't start an offline business and then decide to have 3-4 days off a week after a month or two.
So, don't do it with your online business either.
Back to the Point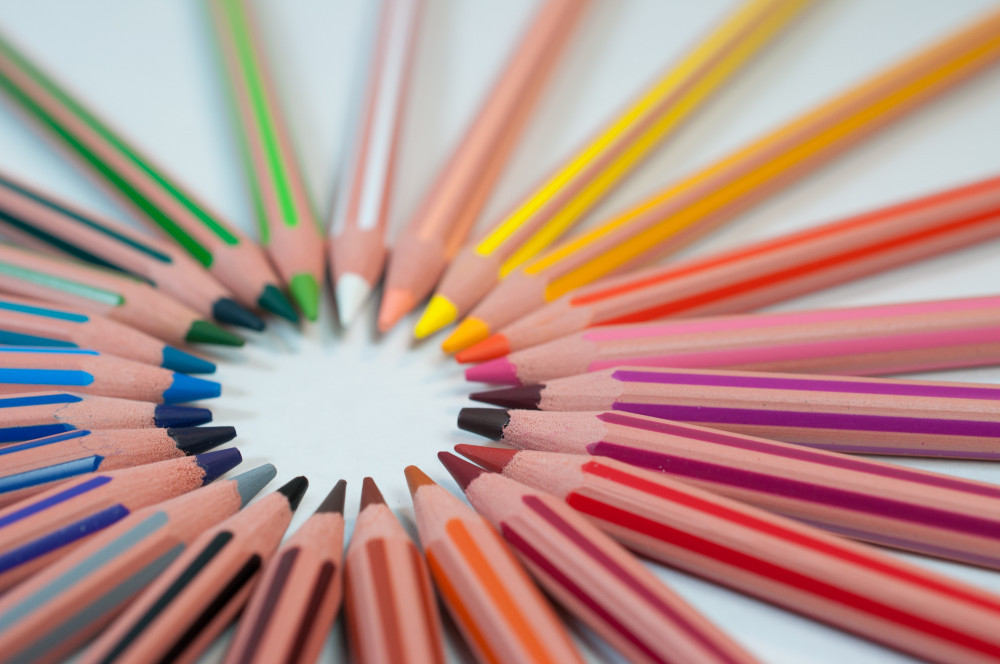 Anyway, back to the Old Fluff and Prince Website.
FORGET EVERYTHING YOU KNOW
Okay, my "rules" were as follows:
Articles were to be 600-800 words (I did manage to write one of 936 words and was severely disappointed with myself).
There would be NO use of keyword tools.
NOPE, none of this QSR, SEO, Traffic, Average malarkey.
I would simply find the questions that people in our niche were asking by using Google Autosuggest.
You know I've spoken of this many, many, many times before.
Partha's Keyword Research Part 1
Partha's Keyword Research Part 2
There would be NO SEO plugin.
The SEO plugin was deactivated and given a swift kick in the Googles.
So, no "meta tag" and no "meta descriptions".
No "focus keyword"... NOPE, none of that.
The articles, although short, would follow the structure that I've laid out before.
How to Write the PERFECT Article
The title would be a question.
There would be an introduction "introducing" the question.
There would be an H2 tag immediately after the introduction.
There would be a 60-100 word ANSWER SNIPPET to the question posed in the title and H2 tag.
This answer would be written in completely bolded text and highlighted in colour.
There would be 2-3 further H3 subheadings delving deeper into each point of the "answer".
We would finish with a conclusion that would tell the reader what we'd just told them.
We would include one relevant video, which would be embedded from YouTube.
There would be an external link to relevant (but not exactly the same subject as the article) content elsewhere.
There would be an internal link (sometimes more).
Plus, we would have a featured image.
THAT'S IT.
There would be NO social media marketing, no backlinking, no email marketing set up, no logos, no videos created by ourselves, NO, NO, NO, whatever else people like to do instead of writing.
I then also drop-kicked many of the "principles and mantras" we so often read.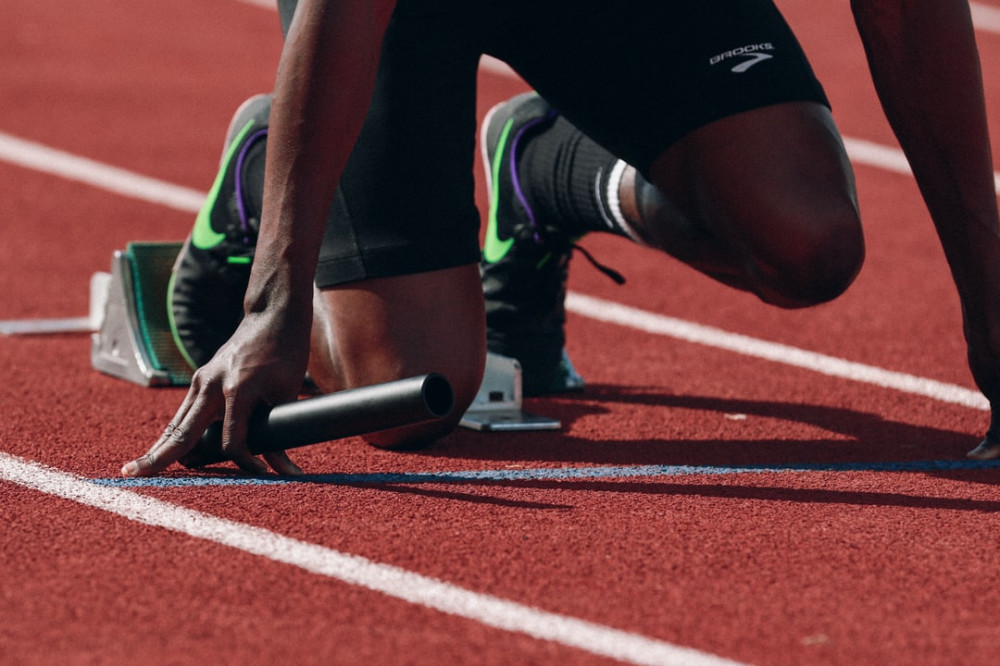 You need to sprint at the beginning of a website, the marathon merely means the length of time you should spend working on this business.
So, we published an article every single day for the first 54 days (27 articles each).
Since then, we've taken it easy (4 articles in the last 10 days, i.e. 2 each).
We have now built some traction in the search engines.
After just 64 days, I believe that a huge percentage of the articles are ranking on the first page of various search engines (Diane will confirm as she's always stalking on Jaaxy and Ubersuggest).
In fact, we are regularly receiving traffic from 6 (yes, that says SIX) different search engines.
Obviously, traffic isn't going to be fantastic after just 64 days, but I would think that we'll be very close to 1,000 visitors in this, our 3rd month.
Plus, as we start to rank for more-and-more keywords, I would hazard a guess that we'll hit our first 100 visitors a day within the 5-7 weeks.
And all of this with 600-800 word articles, no SEO plugin, and no keyword research tool.
Remember what I ALWAYS SAY.
Blogging and SEO is simply about finding the questions the people in your niche are asking, checking page one of Google for competition for that question (the MOST IMPORTANT aspect that hardly anyone does), and then answering that question in the form of an article.
SIMPLES!!!
As for monetization, oooohhhh, I'm gonna drive you all mad.
I like to hold off until we have decent traffic.
The niche we have created the website around has very little commercial intent, although there is some.
So, it's NOT particularly well-suited to affiliate marketing.
But, you can place ads on just about any website, and if you're getting decent traffic, then you'll earn a decent income.
I would hazard a guess that we should be at about 15-20,000 visitors a month by around month 8 to 10.
So, if I ask very, very nicely I should hopefully be able to add this website to my Mediavine account (you need 50,000 sessions a month for approval on your first website).
Therefore, a nice premium ad network should see the website earning a few hundred $$$ a month initially and hitting the $1,000+ mark towards the end of next year.
And currently neither myself, nor Old Fluff, is spending more than a couple of hours a week on the site,
In fact, there's potentially another website in the near future (Another website??? But, you said… Ssshhhhh, do as I say, not as I do).
And That's a Wrap
Okay, I wanted to keep this short and sweet (for me), just to give you a little update.
Would you believe that out of the 728,529 PMs I received in the last month (I might be exaggerating slightly), a huge number were simply people asking me to write another blog post.
NO!!!
Look, I know the Wacky Affiliate way is to completely abandon your website and then pay an annual fee for a social media outlet (Partha, will you control your sarcasm, pleeeeasssseee???)
However, with the 2 externally-hosted websites, a 14-month website (that I did all by myself with NO outsourcing of anything) that has over 400 articles, and now the Old Fluff JV, I'm a little busy.
With that being said, my message has always been a simple one.
STOP thinking solely about the money.
This is a business.
Your aim is not to trick or con anyone, but to help them, and then subtly market to them.
Remember, the sheer brilliance of Kyle, (Carson), and Jay's use of a 14-day Case Study.
I'll repeat:
Find the questions that people in your niche are asking and then answer these questions.
But most importantly, only answer the questions that you know you can rank easily for (check page one competition).
I know I sound like a broken record sometimes, but Blogging and SEO really is that simple.
One final thing, I often get asked why I don't concentrate on things like Social Media, email marketing, YouTube, etc.
To me, this is still ALL content creation.
So, realistically you may think I'm working harder than you by having a website with 300-500 articles on it within a year.
However, in the time it takes you to answer a few comments on Facebook, post a Twitter update, research a YouTube video, bullet-point an email - I've written YET ANOTHER article.
And the simple fact that I'm targeting EASY TO RANK articles means that the vast majority of my content is going to receive traffic.
You know where to find my blog posts where I discuss all of this in much further detail.
Anyway, for now, back to the grindstone, time to drive Old Fluff even more crazy than I have over the past 64 days.
Thank You For Reading
Partha