My Shortest Blog Post Ever (For Those of You in the Make Money Online Niche)
Last Update:
March 05, 2022

You're getting no images.
You're getting no funnies.
You're getting no sarcasm (that's probably not true).
However, something kinda BIG happened in the SEO world a few weeks ago.
One of my initial SEO heroes… WAIT.. STOP… THERE…
Why did I say "initial"?
You know what, SEO evolves year-to-year, month-to-month, week-to-week, and even day-to-day.
HOWEVER
Some of these massive SEO Gurus already have a website heaving with traffic, income, subscribers, and followers.
But, they still live off SEO "rules" from years gone by.
And the reason they do this is that they haven't realised that SEO has changed (well they probably have, but they still choose to ignore it).
WHY?
Because they are already an authority, their website is already LOVED by Google, and so, they can write whatever they want, perhaps not even target a specific keyword, and yet, Google will still rank them for about 1,000 keywords per post.
I'm talking about people like Pat Flynn, Brian Dean, Neil Patel, Lisa Holden, Rand Fishkin, Danny Sullivan, Jordan Kasteler, and even a few of our favourite long-term Wealthy Affiliates.
The SEO rules are different for these people.
And yet, I would still challenge any one of them to start a website TODAY and use what THEY STILL USE and see how we do in a year or two (I'm so gonna lose, aren't I?)
Anywhoooooo…
I've just mentioned Brian Dean.
Brian in my mind is frickin' awesome.
Okay, he's still living off "pillar posts" and writing "guides" or 25,000-word articles (and you guys and gals are moaning about 1,000 words)...
BUT
His website, Backlinko has been a MASSIVE success for over a decade.
He's one of the biggest names going in SEO.
So, what did he do?
In January, he only went and sold his website to Semrush.
Semrush Acquires SEO Training Website Backlinko
To put this into perspective, and to explain the magnitude of this…
This is similar to our very own KYLE saying, "You know what, I've loved the last 17 years, but it's time to do some more skateboarding and spend more time on my eldest's soccer team (It's FOOTBALL by the way Kyle… Why you wonderful guys on the other side of the Atlantic have to ruin it, I'll never know), So, I'm selling up and moving on."
WE WOULD ALL BE IN A STATE OF SHOCK.
Well, this is EXACTLY what Brian Dean has done.
Daaaaaayyyyyyyyyyaaaaammmmmmm!!!!
Anyway, me being me, I've been reading up on it, and ended up doing some keyword research too (obviously!!!)
All we know is that he sold his website for "an undisclosed sum", but we can guess that it's probably at least SEVEN figures, maybe even EIGHT.
Basically, Brian definitely doesn't have to worry about where his next Big Mac is coming from (or the next 5,000,000 Big Macs - Can you eat that many Big Macs in One Lifetime?)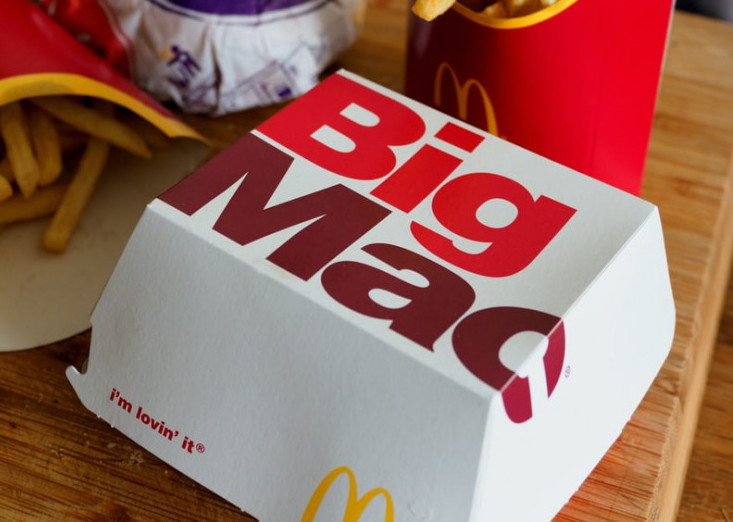 For the love of Big Macs, will you stick to the point Partha?
SORRY!!!
Okay, so this happened a number of weeks ago, but many online marketers are still totally bemused.
So, they are constantly reading as much information about the Brian Dean/Semrush transaction as possible.
If you can target the right keywords and write a brilliant OPINION-BASED article, I'm guessing there's a few HUNDRED THOUSAND website visitors over the next few months for you.
BUT, this will involve sharing on social media (you know how Google likes to take her time to pull her finger out).
BUT BUT BUT
I've also discovered a few keywords that you could rank for quite quickly in the BIG G (I would only say that this is true if you have a Make Money Online Website that is AT LEAST 6 months old, but more specifically over a year old… basically, the older the better).
Okay, this isn't EVERGREEN content, but it is the type of article that could see you get a LOT of visitors in the space of a month or two.
Here we go:
"Brian Dean Net Worth"
Currently has a Quora result on page one, as well as websites with a Domain Rating of 19, two sites of 22, 24, and 38.
The article title - "Will We Ever Know Brian Dean's Net Worth Now He's Sold Backlinko to Semrush?"
You don't have to know the exact answer (Brian never reveals his EXACT earnings), but you can definitely write a very interesting article on this subject.
NEXT:
"What is Brian Dean's Salary?"
Page one of Google - Domain ratings of 25, 26, 29, and 38 of page one of Google.
The article title - "Wouldn't It Be Wonderful to Know Brian Dean's Salary After the Semrush Acquisition?"
Research, research, research, and then write the article.
AND FINALLY
"How Does Backlinko Make Money?"
Admittedly, a bit harder with websites on page one with Domain Authorities in the 40s, 50s, 60s, etc.
BUT, Quora does have the Featured Snippet.
Research, write, research, write, research, write.
Okay, I'll admit that this could be a completely fruitless endeavour, but are you willing to take that chance?
If you're promoting Wealthy Affiliate, if you have a Make Money Online website that has been going for a while, can you afford to ignore one of the biggest bit's of news in recent SEO history?
What have you got to lose?
Thank You For Reading
Partha