Second day at WA. Progress and troubles.
Second day at WA. Progress and troubles.
Last Update:
February 09, 2014
Hey people,
So today is the second day I'm here at WA. I've just completed course 1 lessons, gotta say, that was amazing! I've built a website( or at least tried to) in which I will focus on "Learn how to play" guitar niche. It's the first website I've ever built, so it took a long time and it feels like my head is going to explode. I kinda feel lost out there, because the website building looks kinda hard for me(It took me a while to explore that "featured" thingie in my web's template) I probably need to rest. There isn't anything special at my page yet, but if you're eager to see how I'm doing, you can check it out:
http://playtheguitar.siterubix.com
I am going to add lessons and some other cool stuff there after a while, because I have some cool ideas, but I'm too tired to realize them today. And if you have some time, feel free to criticize me or share some ideas what could I improve out there. Thanks in advance!
By the way, it's awesome here. I'm definately recommending this place to my friends :) Good luck to you all! :)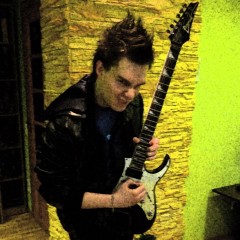 NeroShredder
Starter
Feb 08


2014
1
NeroShredder's Posts
5 posts