Black Friday 2020 Bonuses For My Referrals
Black Friday 2020 Bonuses For My Referrals
Last Update:
November 25, 2020

It's that time of year again. Black Friday is coming in hot, and with the launch of Premium+ here at Wealthy Affiliate, there's a little more to consider than in previous years. The Black Friday offer is available to ALL Wealthy Affiliate members, but in this blog post I wanted to specifically introduce a few bonus offers exclusive to my referrals.
Now that Expert Classes are part of the Wealthy Affiliate redesign, I've decided to host my two bonuses here inside the WA ecosystem this year, and they are certainly very cool bonuses indeed.
2020 marked my 10th year as a Wealthy Affiliate member, as well as 10 years in the affiliate blogging industry, so I went all out and created some fresh, one of a kind content you won't find anywhere else.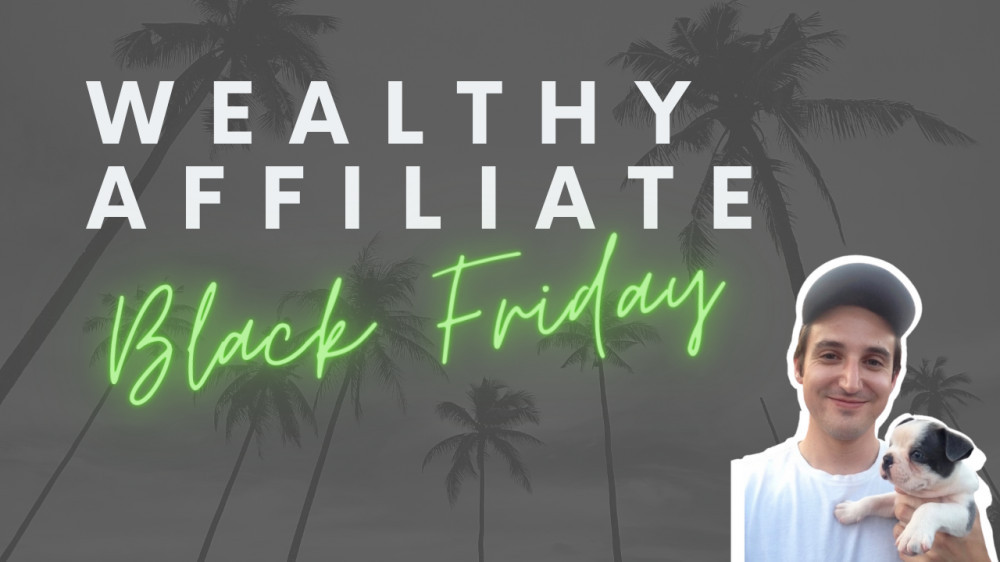 Black Friday Premium Bonus: Roadmap 2021
What is Roadmap 2021 all about?

I've been doing affiliate blogging for 10 years. It's a big milestone for me. 10 years in any business is inspiring, but 10 years building my own business is something I'm truly proud of. Roadmap 2021 is about helping you start your own journey with the help of my unique knowledge. I took my 10 years of experience in affiliate blogging and distilled it down to just the essentials so you can get the fastest results possible with this 17-page PDF guide.
Bypass all my mistakes of the past decade and just do the stuff that's going to have the biggest impact on your business.
Roadmap 2021 is about getting inspired for the year ahead, but more importantly, it's a set of specific tasks you need to get done so you can start seeing results fast.

I've laid everything out as if I was writing a guide for myself back when I had a job. If I had to start over, what would I tell my younger self: How many blog posts do you need to write. How many words do you need to complete each day. What type of articles need to get done to see results.
Plus, it comes with a 46-minute companion with the same name, video where I talk about my thoughts about the the past and future of affiliate blogging: What's in store for affiliate marketing in the years ahead? Is this a good business to be in? Where are the best opportunities and how should you position yourself in this competitive world moving forward?
I also get a bit more personal in this video and talk about some of my struggles with my business over the past decade, how I overcame them, and some honest recommendations of pitfalls to avoid when working from home.
This video is about TRUTH. I'm really looking forward to sharing it with you guys.
Black Friday Premium+ Bonus: Video Tour Inside A Passive Income Blog
In January 2020 I started a new side project website that's really starting to take off. I'm really excited to share this project with you because it's starting to look a lot like my 2015 side project. Why is that website special?
Within 8 months, my 2015 project was getting about 6k visits a month, including Facebook ads. Within 8 months for this 2020 project, I'm getting the same, with no ads, so this one is on track to exceed the results of that other site.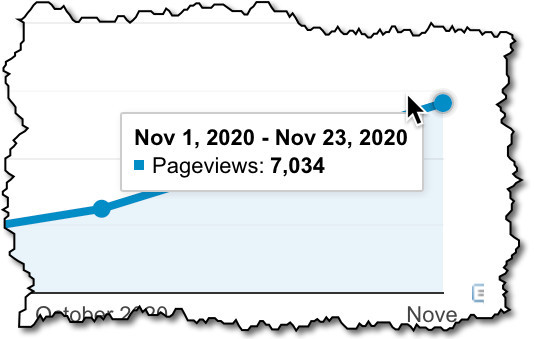 That 2015 project is now getting 10,000 visits per day, so this one is in the earlier stages obviously, but it's pretty exciting to see it really starting to gain traction.
Plus, this project is A LOT cheaper considering I'm not purchasing products to review, and didn't hire a professional photographer. I spent about $20k the first year of my 2015 project, but only spent about $6k building this one for the entire first year of operation.
Based on what I learned from 2015, I've basically streamlined my process and I'm going to share that process with you. In fact, I didn't write a single word for this new 2020 blog and publish just 2 articles per week, which is why I'm calling this a "passive income blog".
I want to show you the URL, examine the content, and take you inside my Google Analytics.
This is not a throw-away project. I spent about $6,000 building this blog this year, and will probably spend about the same next year.
One of the best ways to learn something is to see a real life example. That's why I'm happy to share some insider information with an exclusive group of people who are serious about building their affiliate blog business in 2021.
This website is primed and ready to earn a six-figure affiliate income in the next 3-5 years, so now's a great time to get a sneak peek before the rocket ship takes off.
With Premium+ you'll also get the Roadmap 2021 guide + video bundle.
Where To Grab Your Black Friday Bonus
You can get the Black Friday deal for Premium or Premium+ here:
https://my.wealthyaffiliate.com/blackfriday
As long as you're my referral, your bonuses will be sent via private message. Have fun online shopping this weekend everyone!
Nathaniell's Posts
292 posts