Financial vs Non Financial Goals
Last Update:
March 19, 2014
Hello WA community.
Actually I don't know where the best place to post both of my financial and non financial goals to complete the learning course 1, lesson 2. So I hope I don't post at the wrong place.
Financial Goals.
In this beginning, I would be happy if:
Q1 : I earn a starting commission or around $100.
Q2 : At least $1000 per month.
Q3 : 3 hours per night.
Non Financial Goals.
Next 10 days :
- Complete my learning course 1.
- Select the suitable niche for me.
- Understanding and able to do the internet business.
Next 30 days:
- Complete my website.
- Start my blog.
- Getting traffic for my web and blog.
- Start earning commission
Next 6 months:
- Establish my internet business.
- Have a good traffic for my web and blog.
- Generating a good commission on internet platform.
The next year:
- Sustain and improve my internet business platform.
- Have a deep understanding knowledge about internet business.
- Share knowledge and help others to success in this industry.
Hopefully I will achieve my goals and follow the timeline or much earlier.
Thank you for your time.
"Walking toward the dream and goals to create better future"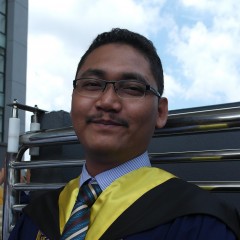 mrajak
Starter
Mar 18


2014
1