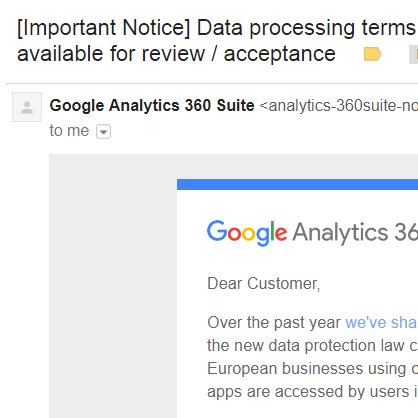 Google Analytics sent an email with instructions to be carried out before May25th 2018, I've been asked to do a simple walkthrough so here it…

well you and/or the other member could do a training out of that if you like

thing is, it's only about satisfying adsense at this point, as most of what's happening is nothing to do with gdpr, only wild interpretations of it

So you seem to present two solutions to adsense above:

1. annonymizing ip addresses in GA, and you seem to be saying that requires sitesupport? I always thought GA itself should be doing that, or offering us an easy solution - they are supposed to build it into their practice. Also on our SEO there's an annonymize IP address that no one explained to me, had wondered if we could just press that?

2. your second option seemes to be a recaptcha plugin? getting people to accept everything in your privacy policy - I'm seeing people do that but it's not quite legal, no one is looking closely and no one cares - on the one hand if something is necessary to the running of your site then you can do it - on the other hand you have to allow people to say no, and a lot of sites out there are making us accept their pp - bottom line it's all crap, nothing to do with the spirit of the law which is protect sensitive data - but then who is watching those 200 advertisers, are they behaving themselves?

There's a bunch of different approaches out there, any effort will be a cya effort, it's just about getting adsense to leave you alone imo

monster insights - premium or free? must admit I don't like all the extra plugins, legally it's supposed to be 'privacy by design', so GA should be carrying the can and so should adsense and so should the advertisers...
Answer
Hey,

I know Mary said already, but these plugins actually say this plugin does not mean your site is GDPR compliant - what a cop out!

Whats the bleeding point installing them then? Ugg, anyways, read the fine print within their plugins more info section - no ones taking resonsibility and theres like 600 million bloggers out there gonna get hit hard in the future if not compliant - that is just a sneaky way to tax peeps in my opinion.
Answer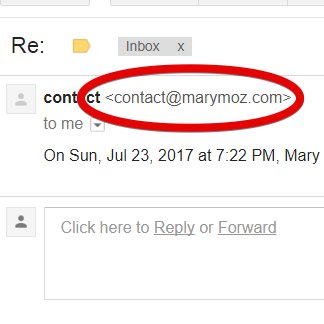 Setting up your Gmail address to send your domain specific website email is done in 3 main steps: Step 1: Create an 'email forward' in…

Hi Mary, do you know of a way of having @
yourwebsite.com
in the gmail platform on a mac? I just dont seem to be able to get it in my email stack on my mac, no matter how much I try.
Answer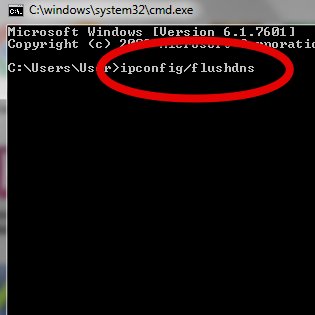 How to Flush DNS in Windows 8 and 10 How to Flush DNS in Windows 7 'Clear your browser, local DNS cache' is something you…

Thank you so much for the info. I was wondering though...since I use my phone for EVERYTHING! From reading and responding to blogs, site comments, and writing a blog and content rich posts myself, is it necessary or warranted to flush my phone? I know that without this phone, I would cease to exist! LOL If it is deemed necessary, then what are the tips and steps to take?? There is not a "start" button to begin the process.
Thanks so much!
Yay Us!! \ud83c\udf1f
Answer

Thanks, Mary for this post very helpful. How often should this be done?

John
Answer
MozMary's Latest Training