Comparative marketing
Last Update:
September 13, 2017
A recent marketing trend has launched in a unique direction.
In many problems in life and business choices must be made In the information technology world it's called an IF/THEN statement
This technique makes use of decision outcome branching. If you choose A over B then C occurs. But if you choose B over A then D will occur. When you add more letters (decision nodes) you can get exponential answers.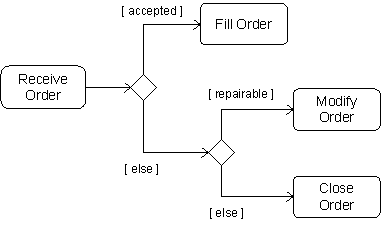 The results, depending on the number of choices and subsequent choices, can stretch into the hundreds, thousands or more.
The marketing tactic has-been kicked off in the food industry. Eat This not That is the caption. You are given a choice of healthy greens opposed to peas sautéed in salt and sugar spiced prepared foods like buttered peas.
Other comparisons are high calorific pies vs a healthy carrot cake or banana bread. Jams vs tomato sauce and so forth.
The tactic has also been used in choosing restaurants. Some Mexican fast-food places like Baja Fresh offer a lot of salad and cut lemons and limes. This is run against the standard unhealthy choice of a big box Mexican Chain like Chevy's which serves high calorific tortilla fat and chase laden entrees!
Other big names are also mentioned as well as products they serve. cut fruit vs pies, melons vs meringues etc.
The result is a successful marketing direction to healthier choice options. A goal we are all seeking! Information at the following link for your selective interest.
http://www.aarp.org/food/healt...
We should all be aware of latest marketing trends and the number of choices also involved In such enterprises like website building. The choice of themes, fonts and other characteristics are essential Being careful to make correct selections and decisions is vital for our business success!
---
MKearns's Posts
1590 posts