Changes to WA Hosting. Can it Really be a $15k Month Difference?
Changes to WA Hosting. Can it Really be a $15k Month Difference?
Last Update:
March 12, 2020

So you've probably seen some of the changes going on at WA with their hosting. Here's some of my thoughts on what this really means.
First of all what is the change?...
Wealthy Affiliate is reducing the number of hosting websites you can access per account from 50 websites (25 own domains/ 25 free domains) to 10 websites (any type).
When will this happen?
This change is going to happen on Monday 16th March 2020.
If you are a premium member before 16th March then you will be "grandfathered" into the 50 websites instead of 10. So this doesn't affect you at all.
You can read Kyle's (the co-founder of WA) full explanation of this change here.
What is website hosting?
A web hosting service is a type of Internet hosting service that allows you to make your website accessible via the World Wide Web.​

It's basically like storing the "files" of your website for everyone else to see them.
You can get "free hosting" but this is super limited to space and speed and what you control... the bottom line is that you will find it almost impossible to get this website "found on Google". Anyone with a website like this....
website. com
has a "paid host" and anyone with a website like this...
website.siterubrix. com or website.wordpress. com
has a "free host".
Why the change?
Because WA have made their hosting servers far quicker and superior and to keep these changes up, they cannot manage this many hosted websites per user.

Here's what happened to the speed of my website when they made these changes to their hosting last week...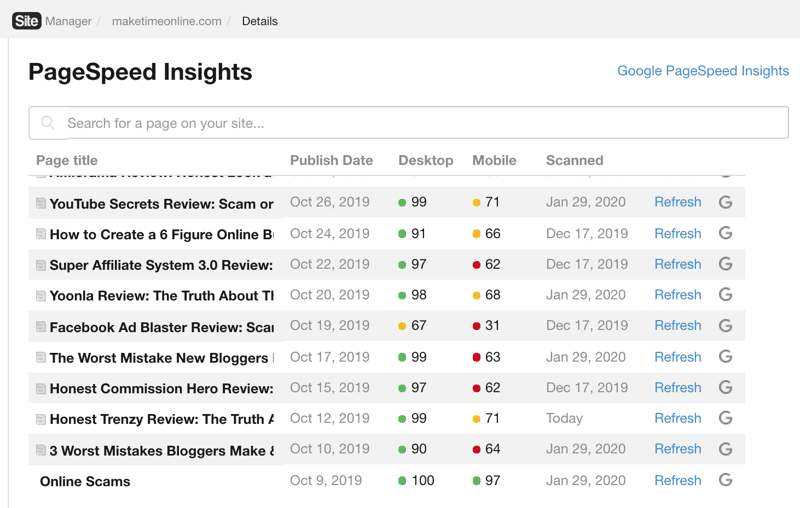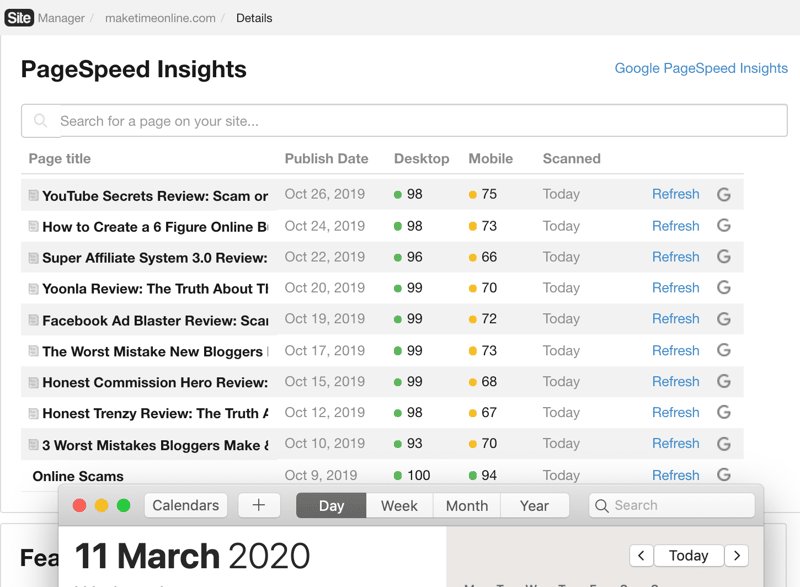 I literally have done nothing to my website in regards to plugins or speed recently, but you can see that whatever it was they did to the hosting has massively improved my website speed!
I thought I'd even check it out on webpagetest.org​...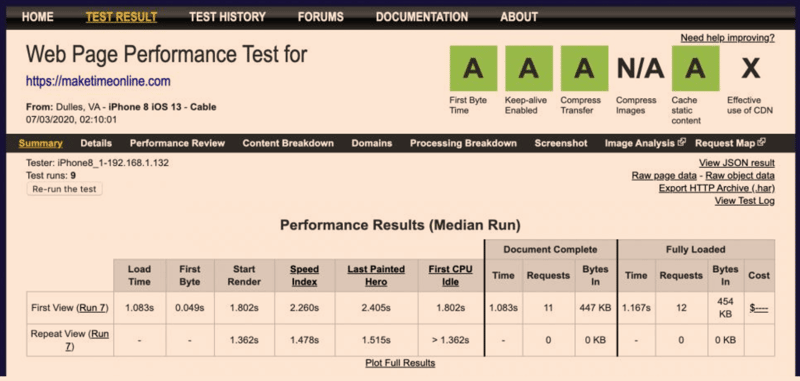 My website is now loading at 1.083 seconds! I've done this before and it's been around 8 seconds or worse!
I've even spoken to an SEO expert on my podcast before who said to aim for website speeds of 2 seconds or better... and your hosting is by far the best way to improve your speed (I seriously looked into changing my hosting provider after this chat).
Basically, 1 second loading time is super fast!
And WA has invested millions of dollars into making this change possible.
Why is hosting so important?
The faster your website, the more people will stay on your website and the more chance you have of "solving their problems" aka making money (just think about it... when a website takes a few seconds to load what do you do? Yeah bounce and go look somewhere else!)​

Wealthy Affiliate's hosting mission is four-fold: Security. Speed. Reliability. Support.​

To be totally honest the one thing that I wasn't entirely sold on before this update was their speed. But now look at it!
It's been super secure, reliable and the support is amazing with dozens of full time staff that handle any issues super quick through their support tickets...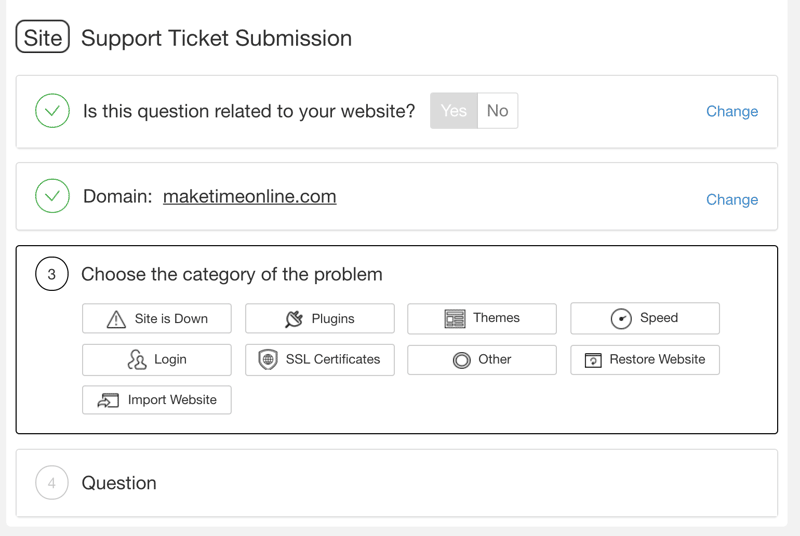 What's the point in having more websites?
You don't NEED multiple websites at all.
Many people I know make a full time income from one.
However, when you are learning, chances are you will make some mistakes. It is 1,000 times easier to create a website on your second go and it only gets easier the more you do.
Most people that I have spoken to that have an online business either have failed with a few websites, sold websites or manage multiple websites in different niches.
Basically, the chances of you making ONE amazing website on your first attempt is not high!
Small businesses will pay you for a website
Once you learn these skills you can actually offer your services to other people who need a website for their business but have no desire to learn this.
Just to give you an example...
Imagine a friend has a paving company in Austin Texas. They have the team, the equipment and skills to make people's driveways amazing for an affordable price. But they find it hard to get jobs other than through word of mouth.
Now imagine you live in Austin and you need a new driveway.
What would you do?
Yeah Google it!
There are thousands of businesses just like this that will pay $1,000+ for a website that can rank on page one!
I know some people that even offer "SEO services" for $400-$1,500 PER month!

They pretty much get paid that amount of money every month to do nothing once it's set up. Every now and then they just make sure it's still on Google's first page e.g. keep their website on page one of Google for the keyword "Austin Paving"
You may have no interest in doing this from the start. But once you learn certain skills, more and more opportunities pop up!
There's even training inside WA on how to do this:
Building a local marketing business
Working with your first local marketing client
Ranking elements for Local SEO
Earning recurring revenue with local marketing
So having 25 websites instead of 10 can be the difference of making $10,000 a month to $25,000 every month!
Some comparisons
​You may be thinking... well surely I can just get this hosting elsewhere at another stage.
Of course you can, but here are some comparables with a "similar quality" of hosting and support...
Pagely (5 Websites) = $199 per month
WPEngine (10 Websites) = $115 per month
Kinsta (10 Websites) = $200 per month
Wealthy Affiliate (10 Websites if you join past 16th March) = $49 per month! Or $359 for a year aka less than $30 a month (included with Premium)
What to do then?
The choice is always yours but if you have been on the fence about giving Wealthy Affiliate a shot, starting before 16th March can be the difference of making an extra $15,000 a month in the future.
Will you do that instantly if you've never created a website before?
Absolutely not.
But Wealthy Affiliate holds your hand in getting a website set up and for you to create an online business to build life how you want it.
When I started, I just looked at it all like a game. Like I was trying to learn some skills.
It's crazy how much my brain knows now compared to 16 months ago and the opportunities are endless. But unless I took that first step I would never have even been aware of how much opportunity there is out there.

Keep changing for the better,
Mike
P.S. I still have NO IDEA how to code or do techie computer things. Building websites is so easy today with the right tools and training isn't it!
Is there anything else you would add to this about the changes? Or any other questions?
mikebeatty
PREMIUM
2
Years
47
Mikebeatty's Posts
40 posts