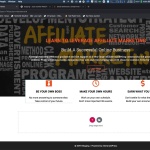 This is the second in a series of videos where I will recreate a pay-for theme that I'm currently using with Elementor Pro plugin and…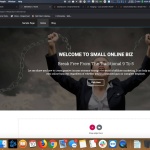 This is a first in a series of videos where I will recreate a pay-for theme that I'm currently using with Elementor Pro plugin and…
This video will show you how to schedule posts to be published on your site at a future date/time. It will cover doing so in…
This video will show you how to identify an element on your site and hide it via CSS. Images, buttons, whatever can all be modified…

This video will show you how to setup an email forward for any domain you have hosted here at Wealthy Affiliate.You can find my more…
This video will show you how to setup your WA email account(s) on an iOS device (an iPad or iPhone).You can find my more encompasing…
This video will show you how to setup your WA email account(s) in Outlook.You can find my more encompasing post regarding email at WA here:Site…
This video will show you how to setup your WA email account(s) in Apple Mail. It even covers some idiosyncrasies you'll run into when setting…
Not sure how, but I successfully managed to set up my WA email accounts.
I have one concern though: the smtp port associated with the accounts is not the standard one (25) , it displays another number.
Can I safely use my accounts or does the smtp port have to be 25?
Again, thank you very much for your help, I truly appreciate your concern.
Answer
This video will walk you through the steps to take to access your email account using the webmail tool.You can find my more encompasing post…


I've just tested the email from one of my domains sending a msg to my gmail. It went straight to the spam folder.
Is this normal? I guess google flags the mail server. Or is it my domain (
info@justdoit.tv
)
Answer
This is a quick video to show you how to delete an email account associated with a domain you have hosted at or pointed to…