From Forum Post To Fantastic Traffic!
Last Update:
June 18, 2021

I am amazed at how the internet allows one to create digital content that just keeps giving and giving.
More than 15 years ago, I answered a question that someone had asked in a forum that has now gone belly-up.
The question had to do with making homemade soap, and since I am an expert at making homemade soap, I thought I would take my reply and expand on it outside of the forum to provide better instruction.
I took my short forum reply, and wrote an 800 word article that I placed on my blog.
I then later took that 800 article, and converted it into the beginnings of a course to be delivered via autoresponder.
The course provided a few "Reports" throughout it, that list members were free to enjoy and free to share. Each report, branched the original topic into a separate topic of its own, and each report had a link to my website in it.
Over the span of a few months, I built my course into something that provided so much high-quality content, that I decided to publish an eBook that to date, is still one of my best-selling products.
Again, after some time passed, I took it one step further to create a "How To" DVD that explained in visual format, everything that my eBook covered. I then started selling my DVD with a physical version of my ebook, and the sales took off from there!

The reason I am sharing this post, is to explain how I took a simple answer to a question, and turned it into something that was and is still very profitable.
I know here at WA its about providing consistent high-qualtiy content. Since you are already focusing on creating high-quality content, then you should also be trying to think of new ways you can re-use the content you've already written.
Some of those reports I wrote over a decade ago, still brings me traffic to this date. More than ten years of "viral" traffic, adds up to an INSANE amount of visitors over time!
I once had a website that I created, following the methods here at WA, that made me over $800 with 3 hours work. I tossed up a website with less than 20 pages of content that had less than 300 words each, and let it sit there for years. Over the span of 7 years, I netted over $800 in adsense income from that simple website that took no time to create.
I let it go, once adsense removed it as an "approved" site, and I created another that is similar, yet better (I now share better high-quality content) that I still operate to this day.
Another gem, is just a few years ago, I created one single article that generated over $300 in ADSENSE income within 24 hours. It was an article I had written for a brand new website, that sat dormant with little traffic for about 3 months. The out of nowhere, it started receiving tons of traffic literally overnight.
It seems that someone with a big mailing list shared the information with their readers, and the traffic that resulted was astonishing! The traffic trickled down after a week, yet the money that I made from that SINGLE article, was enough to pay that months household bills!
I'm sharing this post today, for those of you who may still have questions about the methods taught here.
When you first get started, it may seem dismal. You may struggle with your website design, with whichever theme you have selected.
You may have problems with plugins, and writers block.
You may not be able to write for a few days due to unforeseen circumstances.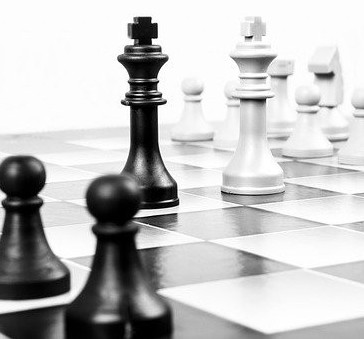 But all in all, so long as you persist with die-hard determination to make a success of this, you WILL succeed!
Those wonderful unexpected extras that comes along as you are building your business, well you should see them as little "treats" to enjoy at the moment.
But those little treats are nothing compared to the end results, once you have your business blooming!
I have provided some basic lessons here at WA that explains how to configure generatepress (for blogging) and another theme (Health Coach) that shows how to create a landing page for your website.
I am working on another training course which shows how to configure another theme, for those whom do not particularly wish to use the generatepress theme.
I know it appears that many here struggle with learning how to configure and use wordpress, so if anyone has any questions, let me know and I will help all that I am able!
In the meantime, I'll be announcing the next course on my blog here when I get it completed, until then, I hope everyone has a fantastic week!
MariaDale's Posts
50 posts