A New Referral
Last Update:
November 22, 2020

Hello wonderful WA Family.
Hope you are feeling well?
I took the day off again today and feel fully recovered now. (Thank goodness)
Just a very short post today. was scrolling through the home page commenting on some posts, welcoming premium members and then I came across my stats :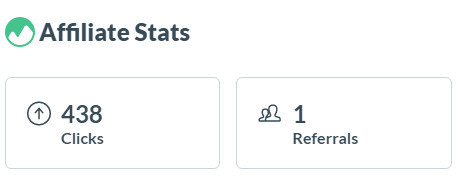 I'm not doing the make money online Niche at the moment, But i do share posts on Facebook, Linked in and Pinterest with my affiliate link in. Also on my learn more button on FaceBook is the WA join link. You just don't know who is going to click and take a look.
Use the free real estate you have available.
Going to leave you with this Quote :

" Believe in yourself and all that you are, know that there is something inside you that is greater than any obstacle." – Christian D Larson.
Have a very productive week my friends. Stay Safe.
Lisa :-)


LMH1968's Posts
173 posts