7 Months progress report
Last Update:
November 15, 2020

Hello Wonderful WA family, I hope this finds you well?
Today My site is 7 months old. As has been my tradition, I have given you all a monthly progress report.
Starting off with my disappointment of this week, It's the only goal that I thought I would smash and I have not made it. I should have been on over 100,000 words but life threw me a curve ball and it was not possible for me to write any posts for nearly a week. I have only managed 1. My word count is :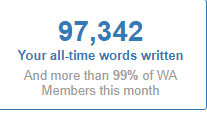 There are

that is 3 behind target now. I have 8 in draft mode. All of the published posts have been indexed by google.
Traffic is slowly getting better my numbers for this month.

Last Months traffic.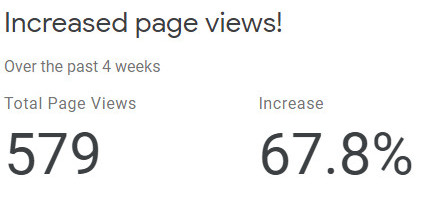 Search Funnel Traffic. This month.

Last Months figure.

I have been sharing posts on social media and that is starting to show a bit of a difference in my figures, consistency is the key here.


Last Months figure.

I had my first sale at 4 and a half months, but nothing since, which feels frustrating in a way. This is the time to keep your head down, keep writing and keep the faith. This is where a lot of people throw in the towel and Quit. Keep going my friends.
There have been 5 referrals for Wealthy Affiliate and 3 on web talk. Currently ranked at 31 as of writing this. There are 2.3k people in my network. I have set up the auto responder which was on my to do list from last month and i now have a capture page on my website.
Going to carry on with my posting schedule of 2-3 posts a week. For a few weeks I did more than that and that allows time for a break every now and then.
Also thinking about taking up the premium + offer on Black Friday, not fully decided yet because my ROI is not that great at the moment, but it's early days yet in this long term journey.
Going to leave you with this Quote:
" Progress is impossible without change, and those who cannot change their minds cannot change anything."
George Bernard Shaw.
Have a great rest of your weekend.
Stay safe.
Lisa 🌹
LMH1968's Posts
173 posts