Grateful To Be A Part Of WA
Last Update:
December 23, 2020

Hi WA family, hope everyone is doing well. Staying safe and healthy.
Just a quick note to express my gratitude to you my WA family, and wish you, A Happy Holiday Season and All The Very Best In The New Year.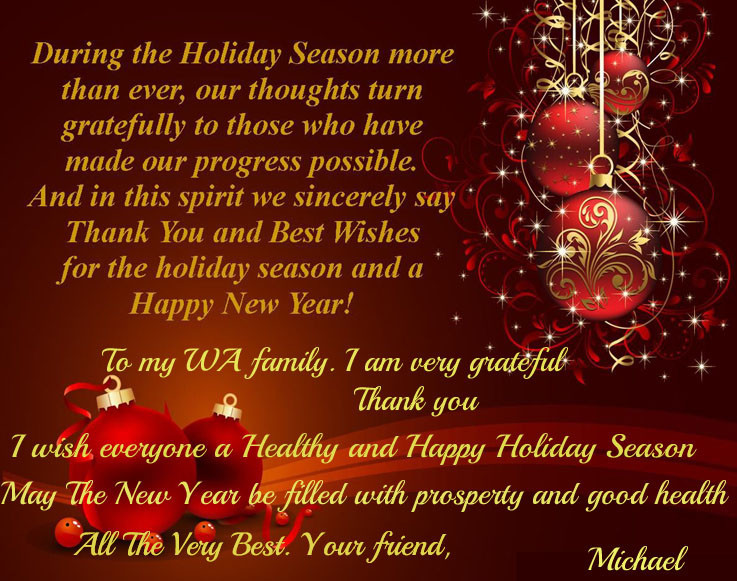 All the very best

Michael
Lesabre's Posts
175 posts