Jack Up Your Content And Kick Butt!
Last Update:
March 29, 2022
I love AI tools because they make our jobs as online marketers so much easier. And that's why I want to share one of my favorite AI tools. Market Muse.
So what is Market Muse?
Market Muse is an AI content planning and optimization tool. Yes, there is a paid version but the FREE version still gives you lots of usage.
So what can you use it for? You can use it for research, do competitive analysis, and content optimization.
Now I love the content optimization feature,
This is where you can copy a piece of content into the tool published or unpublished and market muse will analyze your content.
Now with the free version you have 15 queries. So this means you can analyze 15 pieces of content each month.
So you place your content in to have it be optimized. It starts by showing you the MarketMuse Content Scores.
This score gives you a quantitative measure of content quality and alignment to user intent. It's showing you if your content is comprehensive to readers and search engines.
Next, you can see a 1-1 comparison between your page (content) and any of the top 20 ranking pages.
And now you can exploit any gaps that your competition missed and create a better piece of content.
So here are a few snapshots of a piece of content I placed into the optimize feature.
This is the content score. My score for this piece of content is 37 the average is 33. The target is 51, so there is room for improvement.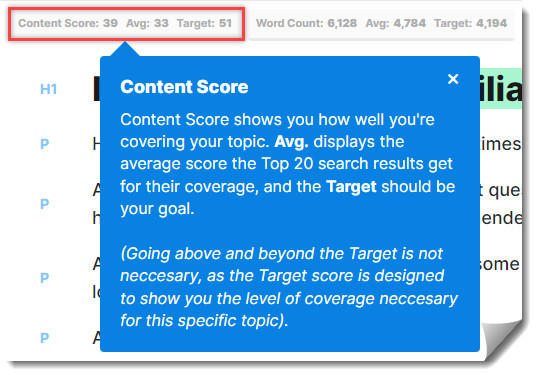 Below is the word count.
Now the word count for this post is actually 5790 words, not 6128. It's showing 6128 because it's including my bio and links to recent posts.
The average is 4784 and the target is 4194. I've knocked it out of the park here.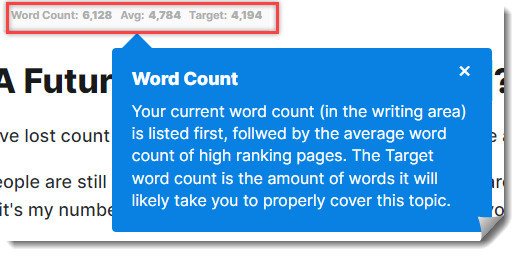 Below is the comparison with similar content on the first 20 pages of Google. It shows you where you can improve your content and fill in those content gaps that your competition missed.
I can make this piece of content better if I wanted to. Remember the average is 33, mine is 37, and the target score is 51.
But here's the thing, you don't want to add content (words) just for the sake of it to hit that target. This is a guideline. This piece of content is fine the way it is.

And I can say that because this piece of content is now ranking on the 2nd page of Google after just 19 days after being published. This is in combination after reading a post from ParthaB and taking action.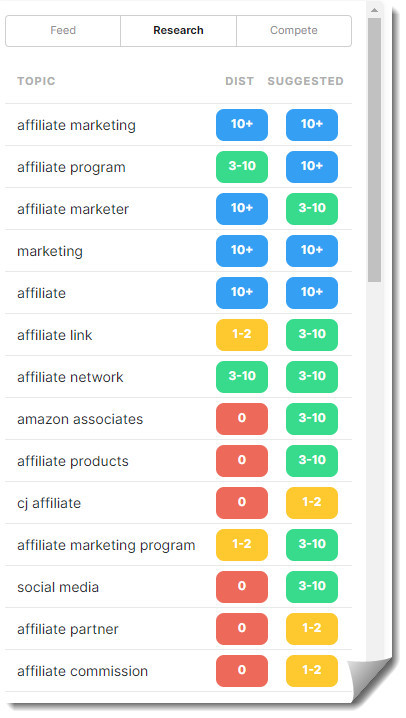 Tools, tools, tools. We have so many to choose from to help us work smarter not harder.
Take advantage of them.

Here's the link to go check out Market Muse.
Now go kick your competition's ass!!
I believe in you!
Leo
Leoemery's Posts
295 posts