Christmas photos and a temporary adios
Last Update:
January 06, 2020
Here is my monthly post
Hello everybody, I hope you have started the new year on the right foot. Feeling great and full of energy.
Jeffrey said he would like to see a photo of my Christmas tree so I decided to write this little post and show you some pictures.
Christmas Illumination in the south
First of all, I would like to take you to Malaga, on the Costa del Sol to have a look at the lovely Christmas illumination. Michael and I were going there before Christmas but had to cancel as rainfall was predicted for that evening.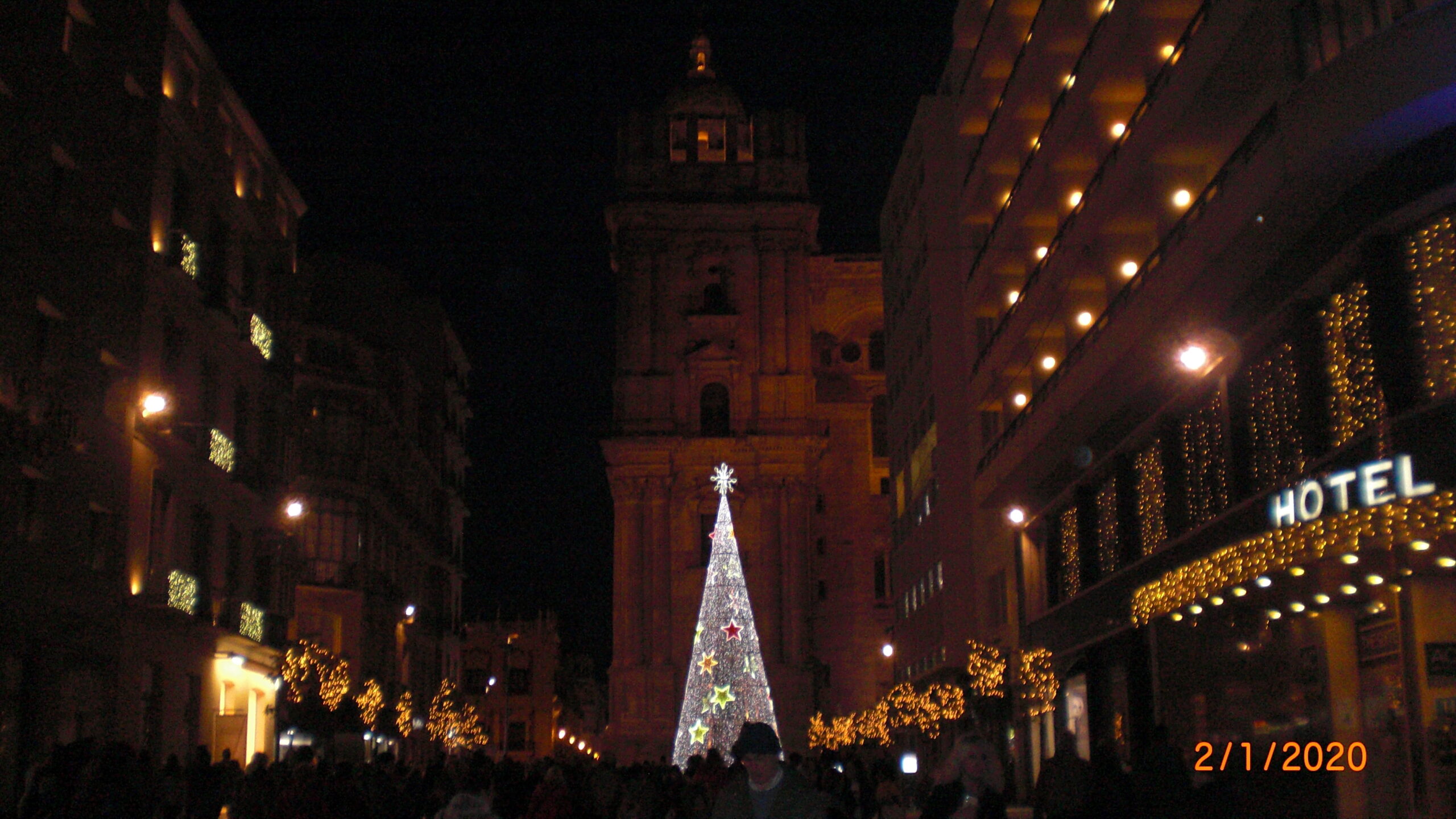 Sideview Malaga Cathedral
Then we tried again after the Christmas days. We reached Malaga, there were masses of traffic and then the place where we normally park was completo. No way to get rid of the car anywhere so we went home again.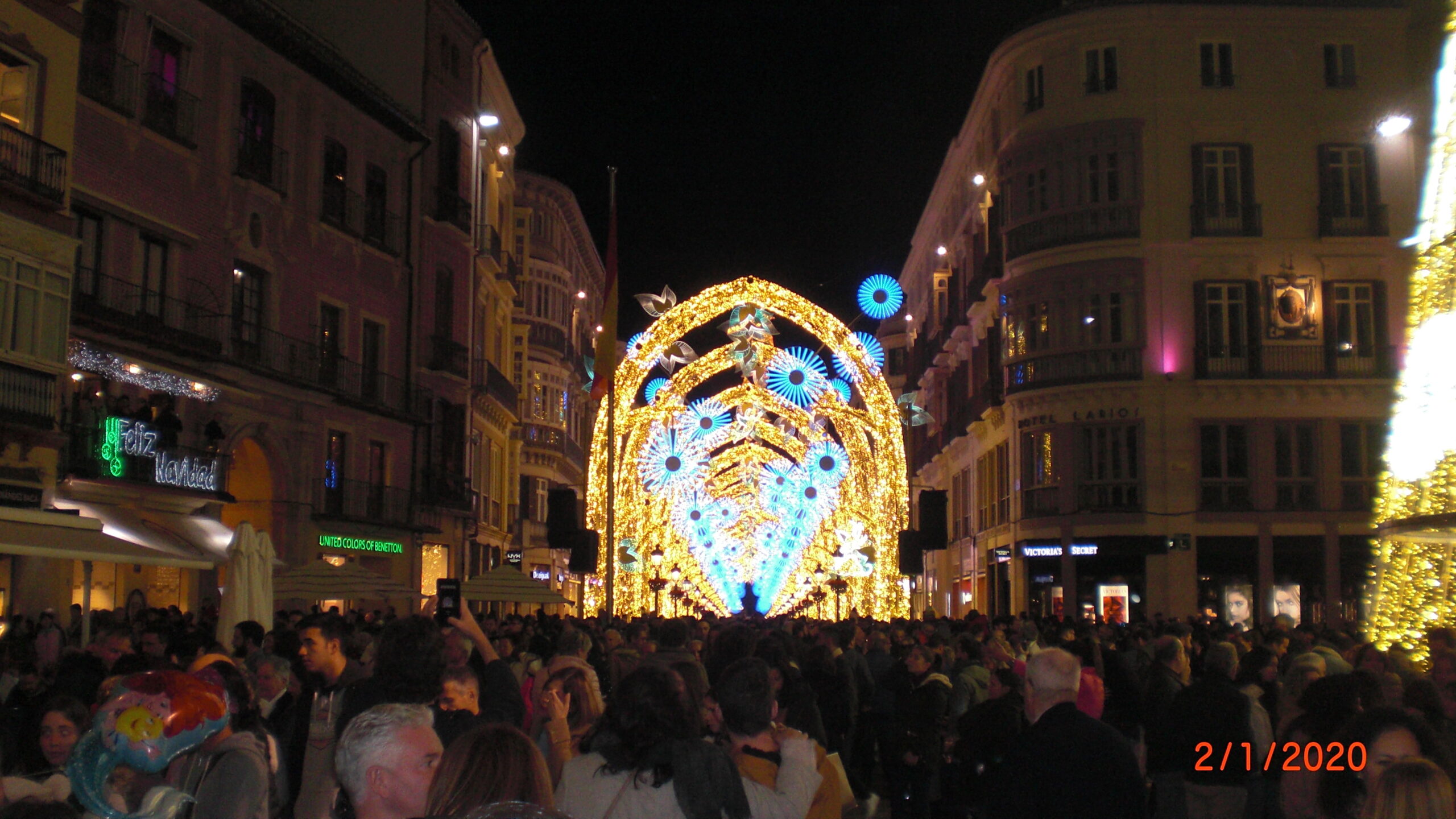 Calle Larios, the center of Malaga
Now the new year has started and we will try the last time. Actually, we are not sure if the illumination is still up but if not I will show some pictures of the previous year. The illumination was still up and there were so many people still enjoying the after Christmas atmosphere.
The Calle Larios in Malaga is 350 m long and 16 m wide and there is no traffic allowed. Walking through this Christmas tunnel is quite an experience.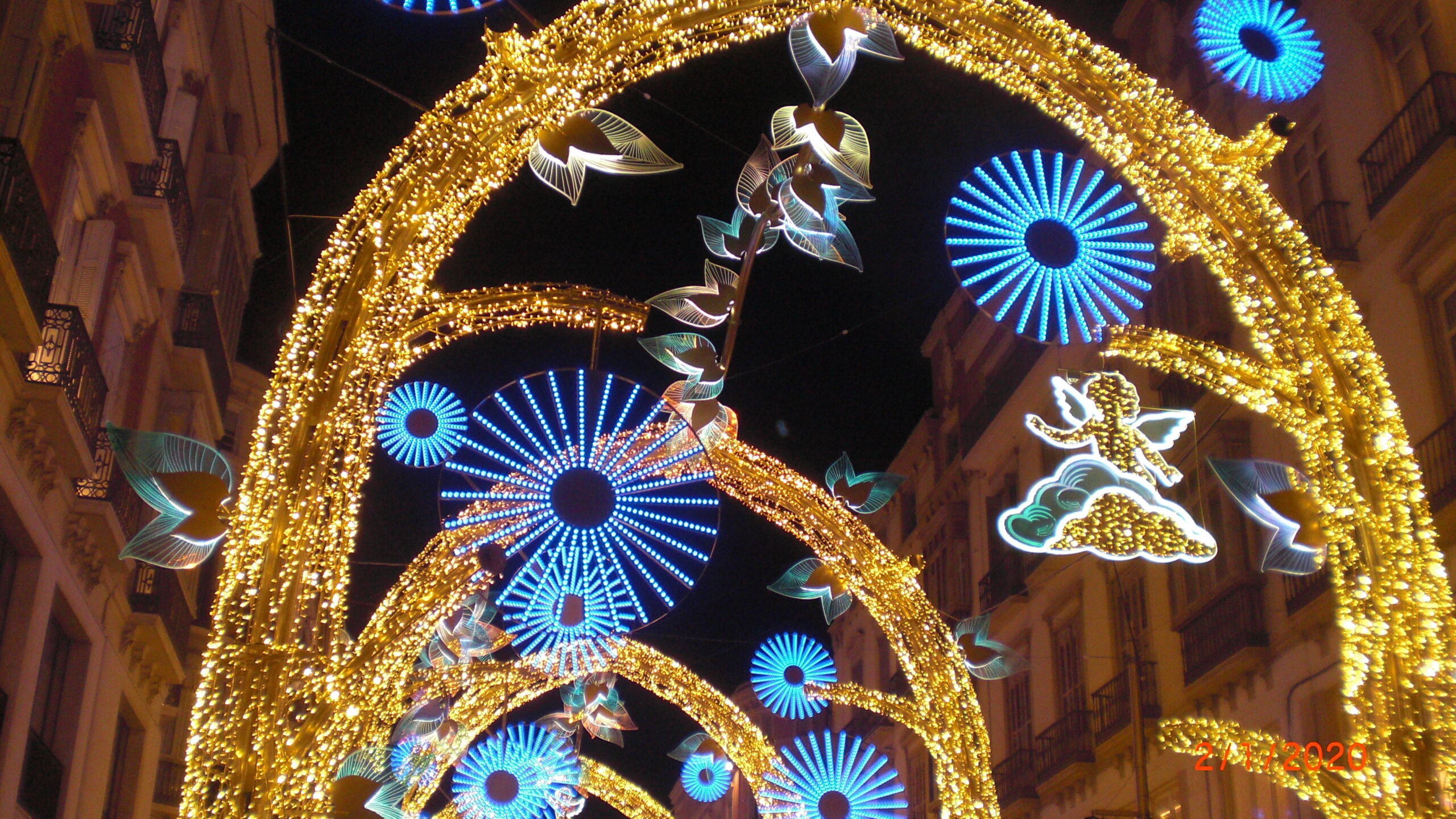 Detail of the illumination on the Calle Larios, Malaga
Christmas at home
Here you see the fireplace at our home. Having an open fire makes it nice and cozy. When the socks are full of naughty sweets they cannot hang as they are too heavy.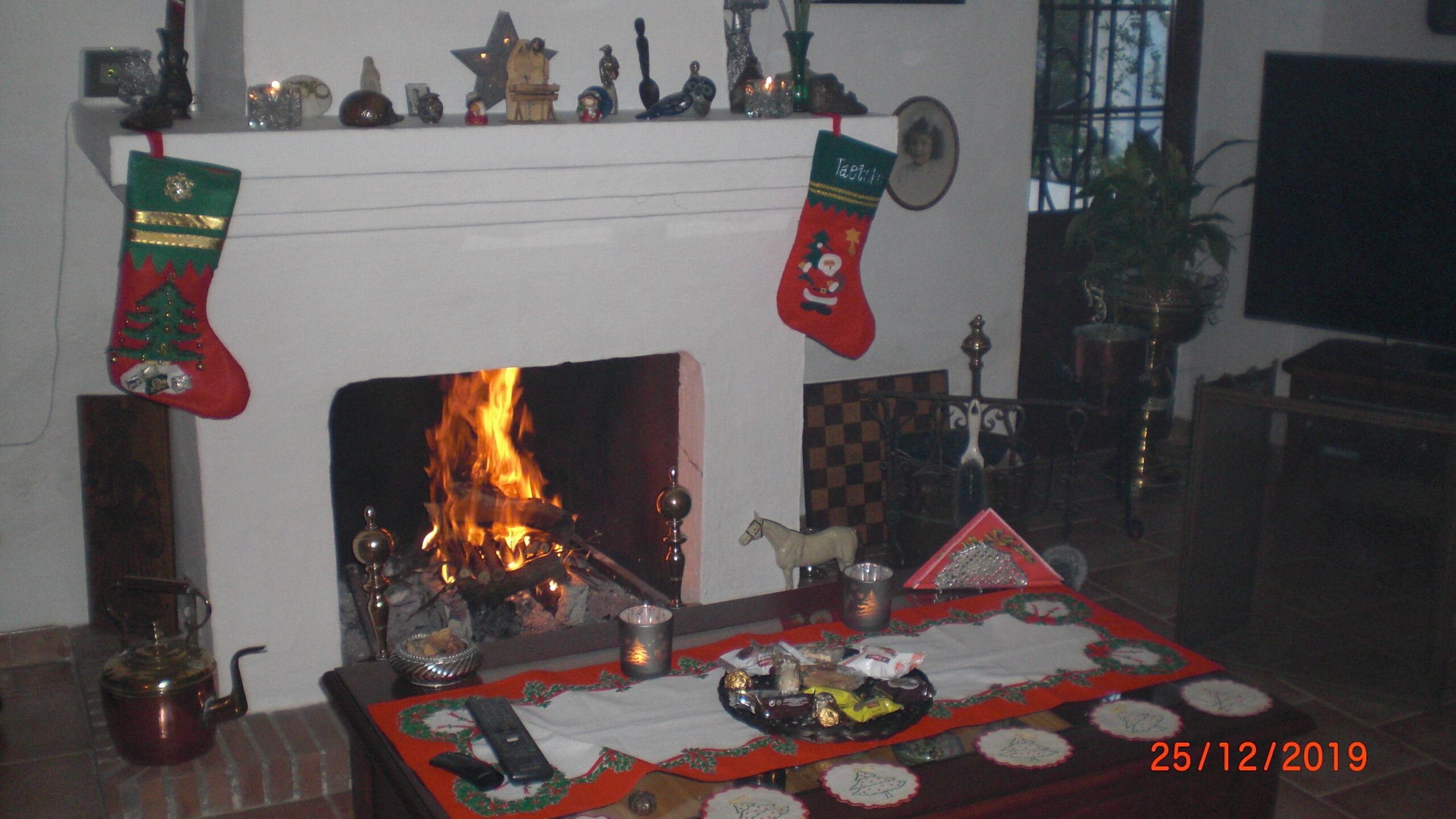 The fireplace with Christmas socks
Having a Christmas tree with real candles is a family tradition. My grandparents and my parents had real candles in the life tree. There is a factory in Holland that makes those special candles. They have the right size to fit the little clip holder and the candles do not drip and burn nice and slow till they are completely gone. A bucket with water and a sponge is standing by just in case.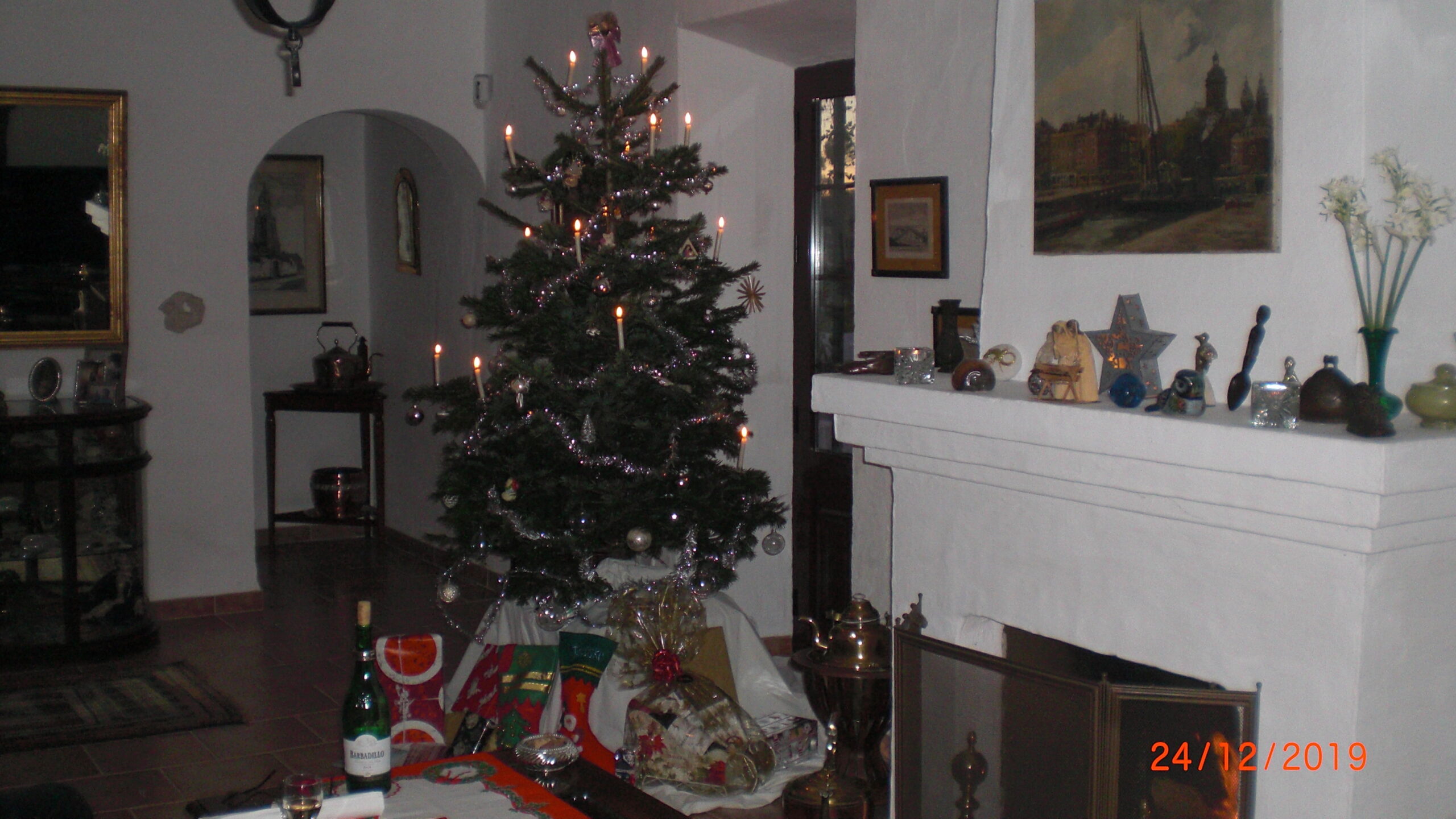 The Christmas tree with lit candles
A few days before Christmas my Father and I would go to a nursery to choose our tree. Then Papa had to dig it out not so easy as often the earth would be frozen. On the 23 of December, my Mother would decorate the tree while I was asleep already. The next morning it would be exciting to find a small sock my grandmother had made for me lying under the tree. It would be filled with my favorite sweets. After the Christmas days my Father would plant the tree in the garden and over the years created a real forest.
My Mother tried to find Christmas tree candles in Australia where I was born in 1950. No luck so she ended up buying birthday cake candles but they fainted because of the heat. I still have 1 little tree decoration from those times and every year I hang it in my tree.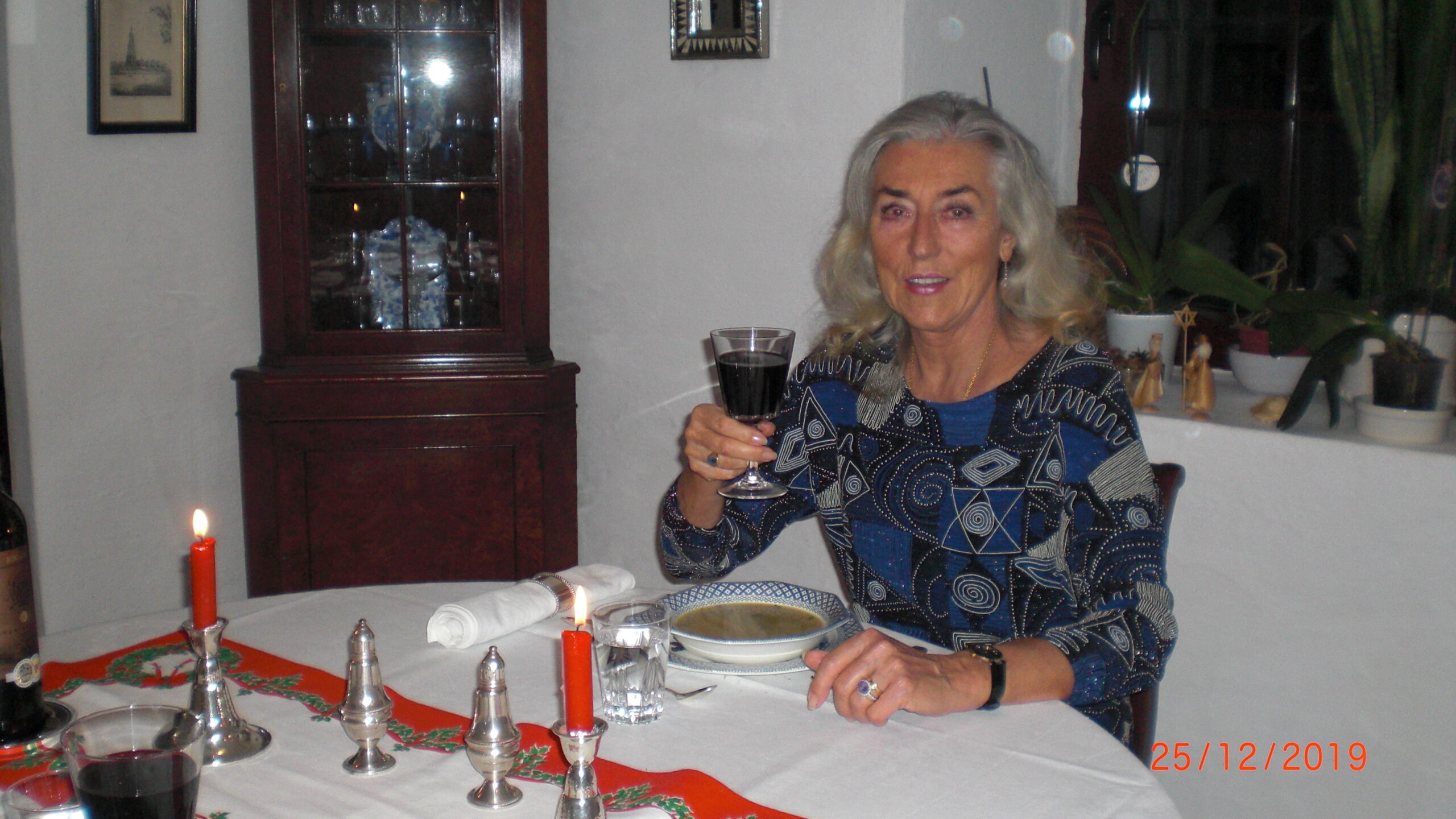 A toast to your health
Changing my priorities
I have decided to go in semi-hiding for quite some time. That means you will hardly see me commenting on your posts. I love the socializing part of Wealthy Affiliate but it does take up a lot of time. I want to continue reading, learning, and writing and see where I can go with my 2 websites. I have a list of more than 40 followers which will be taken care of slowly but surely. If anybody wants to talk to me please be so kind as to send a PM. Wishing you all lots of success with your business, hasta pronto.
Greetings from the south of Spain,
Taetske
Photo Source: Private
Laparra1's Posts
48 posts