We buried my mom this week.
Last Update:
October 09, 2021

"In the end, we'll all become stories..."Margaret Atwood
This past week has been very difficult. On September 29, my mom died. I had the honor of being with her when she passed.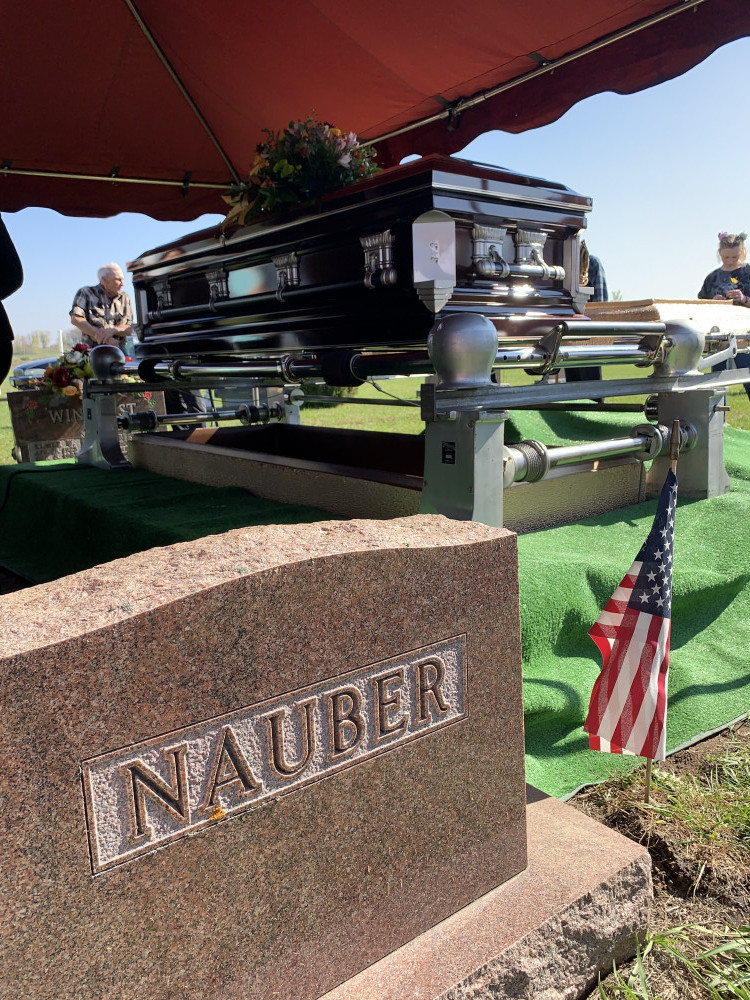 Still, I am missing her so much. I guess you don't realize just how much you miss a person until they are no longer there...
She was 80 years old.
It has been hard to focus, but she was always happy and interested when I told her about the blogs that I was writing.
Perhaps the hardest part has been helping my dad through this. He has the start of Alzheimer's Disease and the loss of his rock has been really hard on him.
The photo at the right is my mom's casket during the graveside service. The headstone is that of my younger brother's. He died in 1980.
The quote above really is a truth in that we all do become stories. We have told the story of my brother for many years. Now we will be telling the story of my mom.
Don't ever doubt that our stories matter. They matter very much.
When we tell a story in our blog posts, even if it is about a blender, we might make a difference in someone's life.
I feel as if I will be incorporating stories about my mom into many of my blog posts.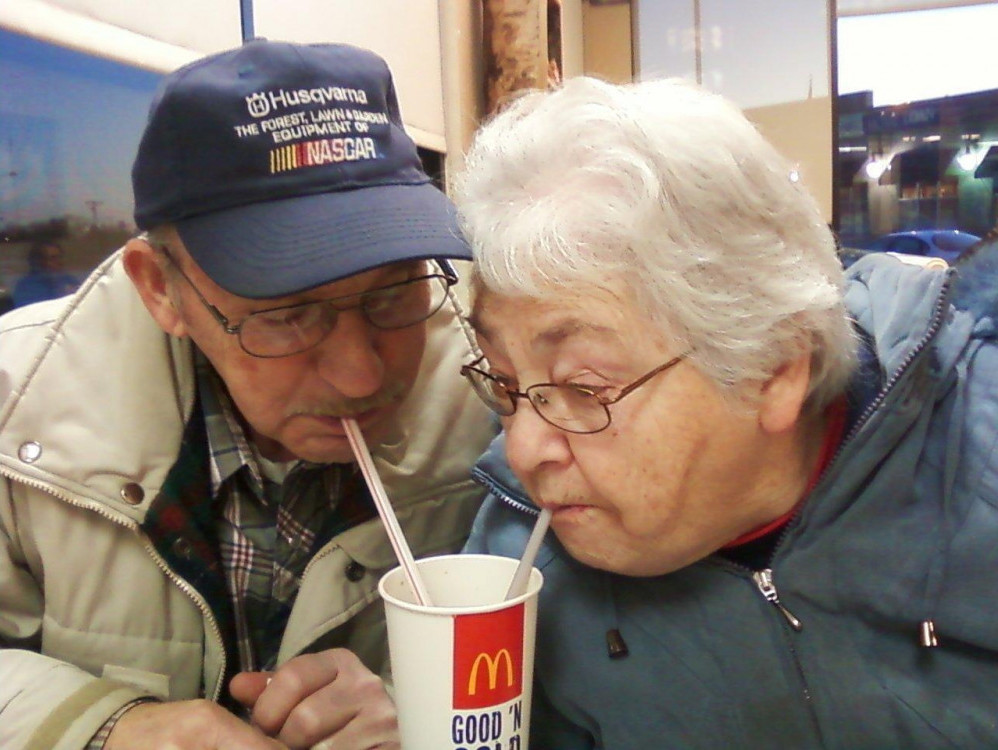 The photo at the left is one of my favorites of my mom and dad.
They were always sharing things with each other whether it be a banana for breakfast or coke at McDonald's, they were always sharing something.
They shared their lives with each other and us children for over 60 years.
I appreciate your reading of this post and sharing in the celebration of a little part of my mom.
She was a wonderful lady and I miss her greatly...
Best wishes for a great weekend!
Karin
Karin13's Posts
347 posts