And The Beat Goes On!
Last Update:
September 17, 2021

Hello all my wonderful Wealthy Affiliate friends! Hope things in your world are fine!
I'm here to remind everyone that I have not left Wealthy Affiliate. Just because I have not been on the platform and in the community in weeks, I have not forgotten all the wonderful friends I have made here.
So now, I would like to apologize to everyone for not responding to your blogs/emails.
And The Beat...
There have been many reasons that I have been away from the community. The biggest reason has affected me in many ways.
Many of you know that my mom has not been well lately. Well her condition has been worsening rapidly to the degree that she could no longer be taken care of at home.
As a result she needed to be placed in a rehabilitation center/nursing home. Unfortunately, where she is in more than an hour away from where I live and visitors can only stay for a half hour.
I am able to visit once a week and sometimes I find her alert and other times she is completely out of it. But I am there with her and sometimes she even says my name.
On Monday, she will be evaluated for Hospice care. My heart has been with her.
Goes On...
It [my heart] hasn't been on much else, although I have been doing some writing just to keep my mind off of things I have no control over.
Along with writing, I have been working on developing the website for my Freelance business. Working on building my portfolio and rate plans, etc are taking up a great deal of my time.
Yesterday I published a new article for my MMO website that has already ranked in Google, Bing and Yahoo on the first page.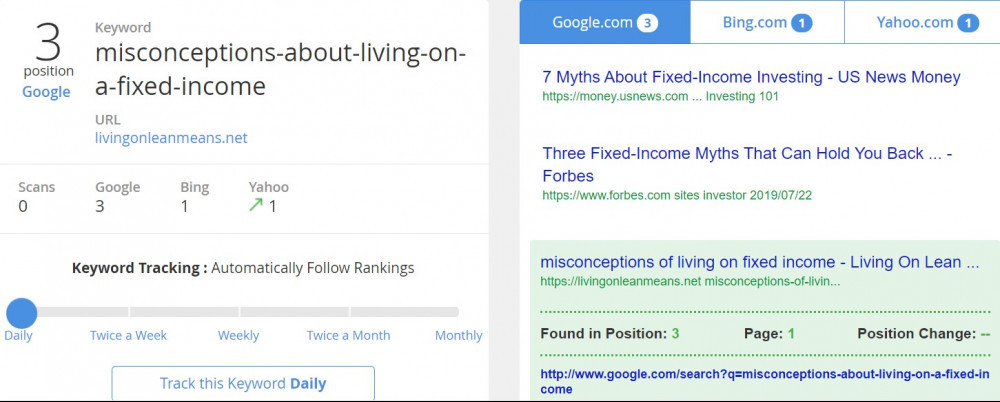 Until next time! Be well everyone!
~~ Barbara
JrzyGrlBJ's Posts
429 posts