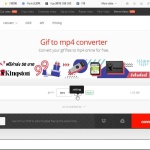 How to Upload an Animated Gif to Instagram Even Though Instagram Won't Let You!In this quicky training video you'll discover how to "Upload an Animated…

Brilliant Jim great video, nice to here a familiar voice too, I'm from Halifax? Also been with WA 4 years, I'm just looking at getting going with Instagram so it's another learning curve, I know I got behind a bit but never too late eh? Thanks for this and all the best to you \ud83d\udc4d
Answer
In this quick video, I show you a nice easy way to check if your site is mobile responsive. We're using google chrome on my…

In this quick and dirty video I've installed a plugin called Social Locker by OnePress.It's free to use with a premium upgrade (just like 99.9%…
Using Canva or Snappa, or any other similar image editor we can create graphics such as this by using shapes, transparency, and layers to add…
In this quicky video I show you how to create a free 3d ebook cover in a jiffy.The tools you'll need.email addresscanva, or any other…
In this quick and simple video I wanted to show you how you can create your own snazzy little call to action buttons for your…

Hey there everyone, Jimbo here again.Have you ever wondered what theme a website is running?Have you ever wondered what plugins they're using?We can answer both…
Hey there again, it's me, Jimbo.Anis is awesome.Here's his blog post about inspectlet.https://my.wealthyaffiliate.com/hilali1994/blog/wa...I read his recent post about a plugin/website he's found that allows you…

Thanks Jimbo, is Inspectlet still working well for you? The
WordPress.org
download site says "This plugin hasn't been tested with the latest 3 major releases of WordPress. It may no longer be maintained or supported and may have compatibility issues when used with more recent versions of WordPress."
There is one support question saying "Plugin doesn't work with 4.8+"
IF this doesn't work on latest versions of Wordpress, what are recommended free alternatives?
Thank you
Answer
Hey there, WAddicts...Jimbo here with a walkthrough of Crowdfire and how to use it to clean up your Twitter account.In the video above you'll also…
[UPDATE]The Default code has now been fixed by site support. Use the default code now. The video above was a fix that has now been…