Mar 31 Need Drives Invention
Mar 31 Need Drives Invention
Last Update:
March 31, 2021

On this day in history in 1951, the US Census Bureau received the first UNIVAC 1 Computer, with a signed contract, to process its data. This immensely helped the tabulation process because the UNIVAC was capable of processing 4,000 items per minute.
Necessity Is The Mother Of Invention
But to get to this point the US Census Bureau experienced a rocky road. Before the 1870's the counting was done by hand and experienced much inaccuracy and over run budgets. By 1890 the Bureau realized doing another census manually was impossible. Herman Hollerith, a former Census Bureau Employee, knew he had a solution so offered his fleet of Hollerith tabulators on a leased contract. Theses tabulators were an improvement because the job was finished months ahead of schedule and far under budget.
But then another problem surfaced. Hollerith raised the leasing cost. In fact he priced himself out of the market. So James Legrand Powers, a Census Bureau employee, took the matter into his own hands and developed a new electric tabulation machine.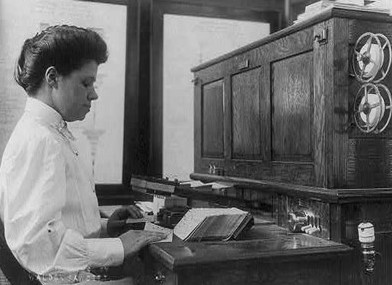 The new electric tabulator, with an automatic feeder and card sorter, was a big improvement over the machines that Hollerith was offering. But Powers soon realized his invention was a gold mine. He left the Census Bureau in 1911 and created his own company which later became part of the Remington Rand Corporation.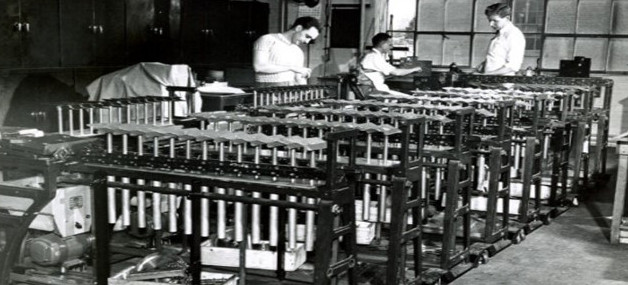 So that brings us to the late 1940's when J. Presper Eckert and John W. Mauchly developed the UNIVAC I. The UNIVAC marked a major improvement in data processing, and as mentioned above, the 1950 decennial census was tabulated at 4,000 items per minute. This was double the amount that Powers tabulating machines could process.
By the 2000's optical character scanners were used to process returned questionnaires. The scanners recognized hand-written responses, as well as filled-in ovals or boxes. The scanned images were processed and translated into American Standard Code for Information Interchange (ASCII). These responses were then transmitted electronically over secure lines to the Census Bureau headquarters for statistical processing and analysis.
This Brings Us To The 2020 Census
By 2020 many in the US residence entered their own data online. This really eliminated some processing time. Since the census just happened, limited data is available regarding the processing details.
All Industries Change Over Time
So What Do You Think About Your Affiliate Niche?
What will it look like in 2030?
An interesting thought right?


Jghwebbrand's Posts
50 posts