Perseverance Pays Off with Pride
Perseverance Pays Off with Pride
Last Update:
February 09, 2022

Perseverance
Why would I start my post off about Perseverance you might ask? Simple, I have been at Wealthy Affiliate for 4 1/2 years almost to the day. I have finally completed the OEC training. Some of you may say, well that's no big deal. For me, it is huge!!! I have started, stopped, started again, stopped again all for various reasons. I made a promise to myself on Black Friday that by the middle of February I would have finished OEC. I have finally did it.
Stay the Course
I would like to tell everyone that has not finished the OEC training to finish it. It does not matter how long you have been here or if you are just starting out. The pride you will feel from completing the course is exhilarating to say the least.
Finishing the course will tell you more about yourself than any amount of success you may have. Your websites will do better, your ranking will do better and finally your pride in having completed a comprehensive class designed to help you become successful.
I am not saying it will be easy, quite the opposite. It will be hard and there will come times when it makes no sense and you want to quit. Don't quit. Take a minute or two, take a deep breath and start again. You may find that going over some of the classes will make things clearer for you. If that doesn't help then talk to your mentor. If you don't have a mentor then try to find one. You must understand they are busy with their own businesses as well, it may take a little time for them to answer your questions.
Some of you don't know me and some of you have followed my journey. I will give you some background on why this is so exciting to me.
Almost three years ago, I had to have emergency heart surgery. My aortic valve was almost completely dead and had to be replaced. The surgery went well and one week after the surgery I was released from the hospital. Sounds great! It felt great as well!!!
Six weeks after I was discharged from the hospital I contracted Gillian Burre Syndrome. This is both a neurological disease and an autoimmune disease. I was in the hospital again. This time for only a week. The neurologist told me when I was first admitted that I would be in the hospital for one year. Yes, I said one year. I walked out eight days later on a walker. I would not allow myself to become discouraged.
It took me one and one-half years to relearn how to walk again, to feed myself again, or to bathe myself. This was reason enough for me to just say I QUIT but I wouldn't. If you believe in something strong enough you will find a way or ways to overcome the obstacle.
The Future Belongs to Me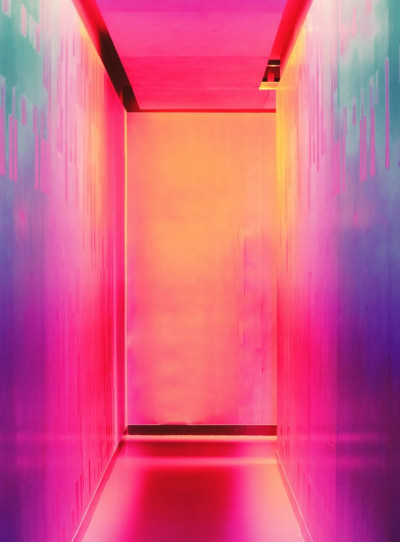 I have learned so much from this community and am still learning. I try to give back as much as I can but I have not reached the point where I can do more than answer questions for people or give the occasional reply on a blog. I am here each day to learn.
I have retaken some of the classes for the training and am currently taking some of the other classes. This is so I can have a better business and to help others when it is needed.
Here is the screenshot from the email: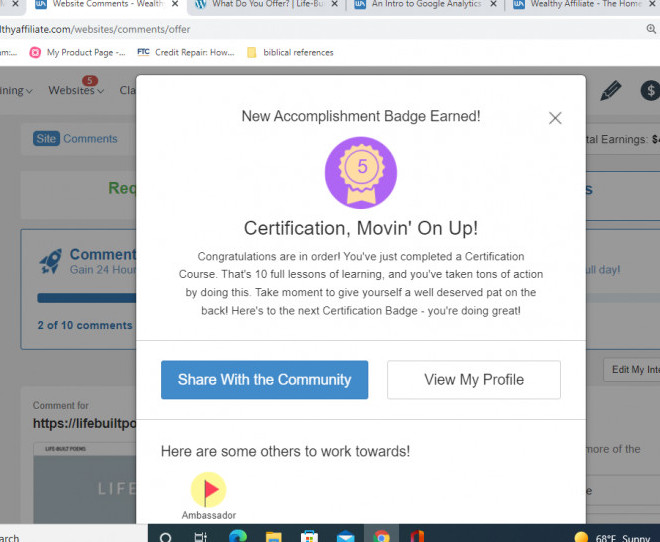 Never Stop Believing in Yourself
JerryMcCoy's Posts
110 posts