Wonderful Wednesday Warming, Work, Wandering, & WA!
Wonderful Wednesday Warming, Work, Wandering, & WA!
Last Update:
November 03, 2021

Hello everyone here in Wealthy Affiliate!
My morning sojourn into this grand Wealthy Affiliate Community was not accompanied by any of the furry assistants today!
This was because I decided to stay and spend the night at the eBay house, since Monica was working late last night, and I did not feel like being at the circus at home. Nevertheless, it went quite smoothly!
The temperate last light dipped just below freezing, and will likely only reach a high in the mid-40s (Fahrenheit)!

I performed research in both Wealthy Affiliate and some more Woocommerce! I must admit that I am getting excited! The prospects look good so far!
I was also talking YouTube with Kevin on the phone from Nebraska! This went on for a couple of hours, before I got a call from one of my regular property manager clients!
When I walked outside to leave for the job a half hour later, I was surprised that the sun had broken through the dismal clouds of the title image!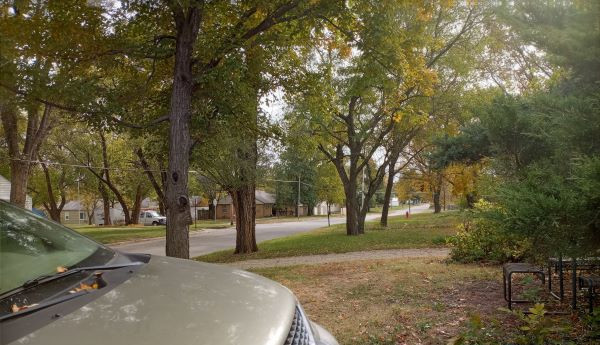 The sun rays can barely be seen on the street if you look hard enough!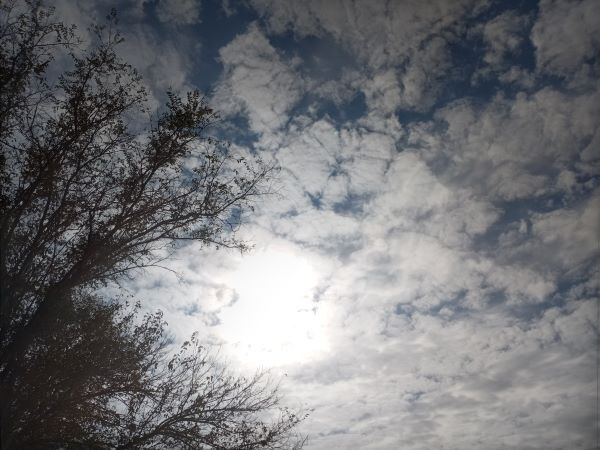 I changed four locks on an apartment which had been totally trashed. I still needed a couple of additional keys.

It kept getting warmer, and I took another picture of the sun when I stopped by the 15th Street locksmith Shop house to cut those additional keys for the client. (Above)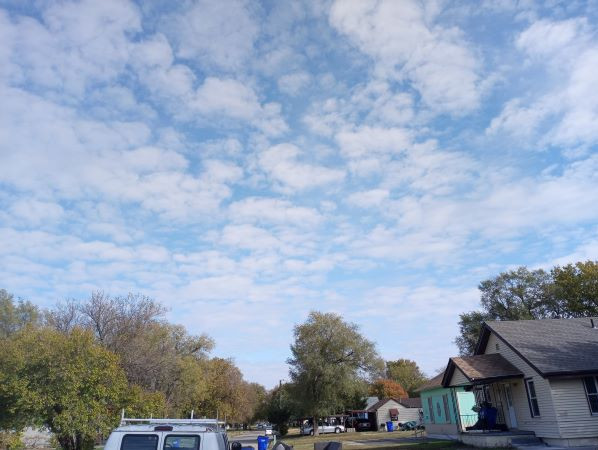 The sky over there seemed to be breaking up, but inevitably, it wouldn't last long!
When I was headed to drop off the keys, I did a wide turn because someone was trying to jump the light! Of course, it was then that I noticed the police vehicle third in line, and I kept driving waiting for the inevitable!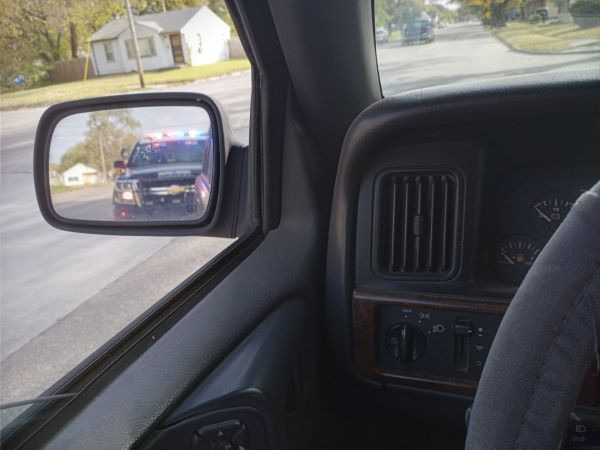 I was pulled over, but things went smoothly, and I got off with a verbal warning!
I delivered the keys to the client and when I gave the bill and keys over to them, they ended up paying me 2 checks--one for another job they still owed me for! BONUS!

,When I finished there, I called Frank to tell him I was on my way to his place next!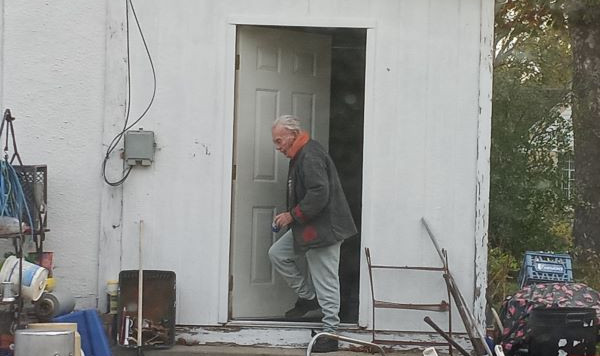 It sure was nice seeing him after a long respite!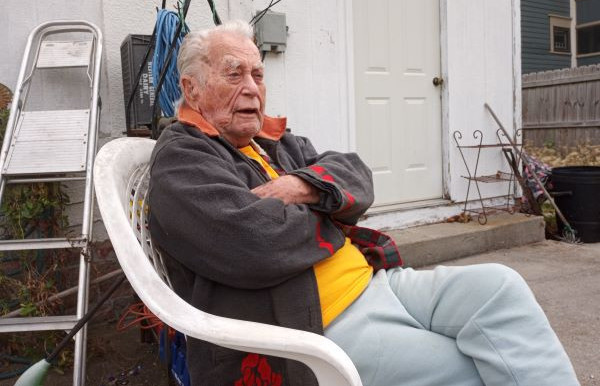 We talked for about 45 minutes! The weather had warmed into the mid 50s when the sun had broken through the cloud layer for a couple of hours! We caught up on a few things since I hadn't seen him for a while!
It started getting chilly again, and so we parted ways. Right after he went inside, I drove literally 2 doors down to where my bank was and deposited the checks I received earlier! Monica called almost right after Frank went inside!
It seems that HUMP day had turned out to be a long and productive day, indeed!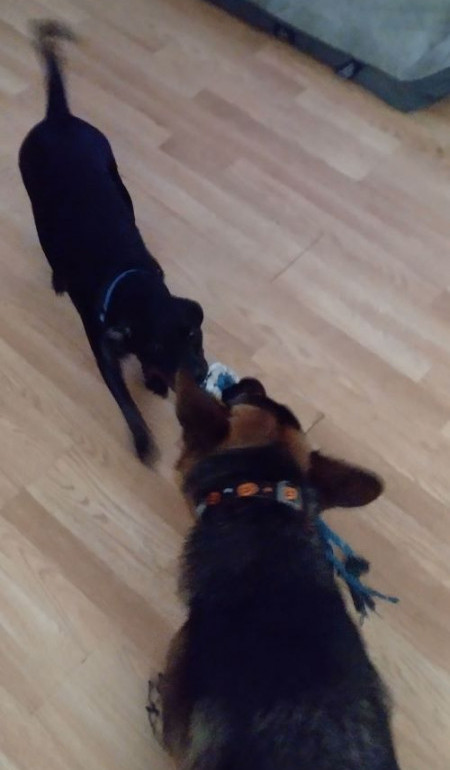 Monica sent me pictures of Shadow the Blog Dog and Godtilla playing tug-of-war with a chew toy!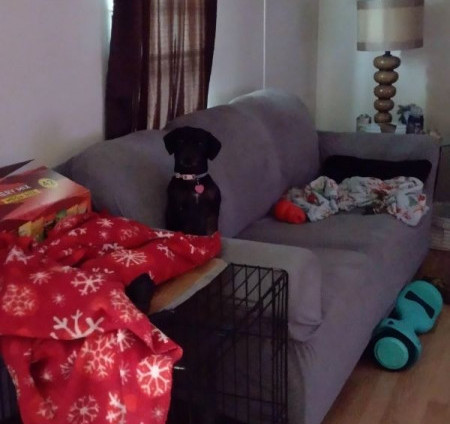 She sent another of Star the Blog Dog watching and staying out of reach!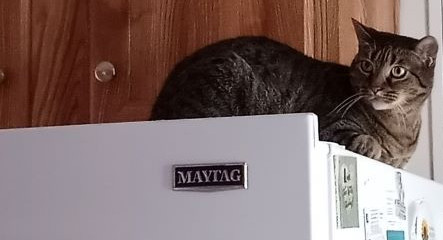 Finally, she sent the final picture of Tig-Tig watching all the action unfold from on high!
Monica also said she will be stopping by to see me while I write this post and do some more computer work! Maybe I'll take her somewhere to eat tonight--we shall see!
I HOPE THAT EVERYONE HAD A SAFE AND SUCCESSFUL HUMP DAY!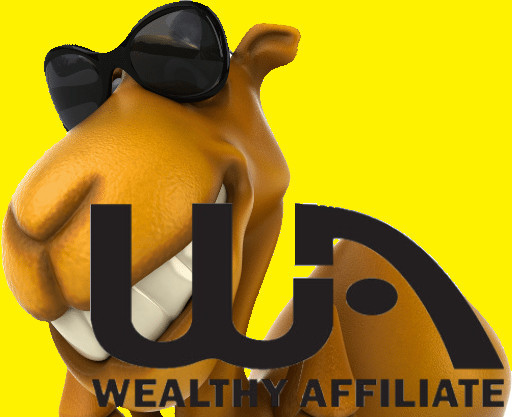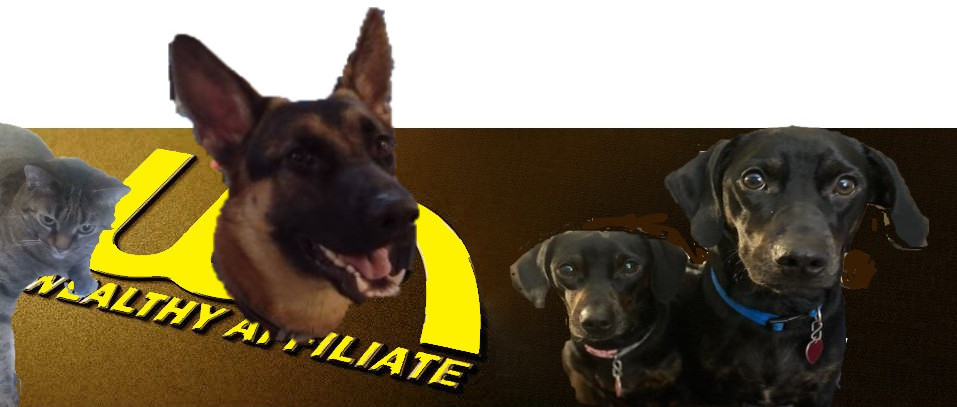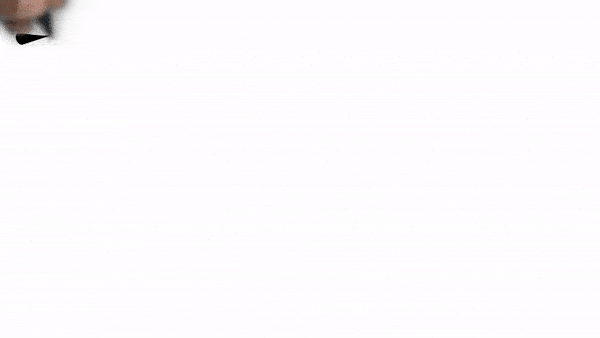 JeffreyBrown's Posts
856 posts