Wednesday Wonderful Wandering & Work!
Wednesday Wonderful Wandering & Work!
Last Update:
September 22, 2021

Hello everyone here in Wealthy Affiliate!
Of course, first thing this morning after helping Monica get on her way to another jam packed day taking care of last minute details before returning to work. I jumped on the computer and began the normal Wealthy Affiliate Community Commute!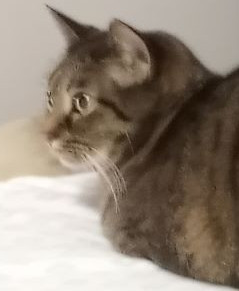 Tig-Tig was not as enthused as she was yesterday, but I have learned that this is how she has become until something changes her motivation!
Perhaps I startled her with my abrupt awakening of her! Nevertheless, she was not much help to me, but at least she was in the room!
The Blog Dogs were being rambunctious as usual, but I could not get a decent picture of them, but today, I thought I would shake things up a bit and post a picture of them when they were puppies lying on the bed.
Aren't they adorable? WHAT HAPPENED?! They were probably only about 4 months old at the time the picture was taken!
When I finished, I had to go cut a couple of additional keys for the morning job that I had, so I arrived at the locksmith shop house early enough to catch this nice image of the sun beginning its climb into the sky! (Title image)
It had a very peaceful effect on me!
I did a couple more tasks there before I headed over to my first job of the day!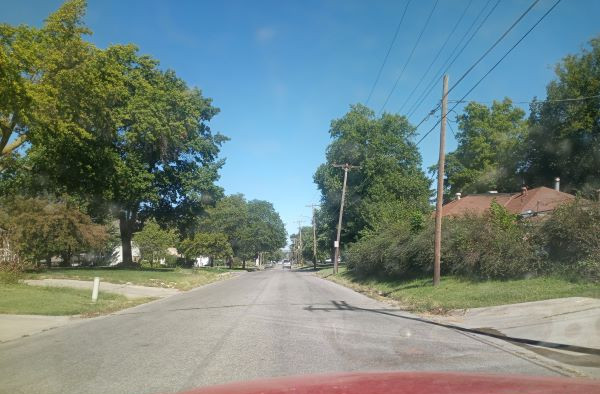 The drive over to that job was quite pleasant, and the temperatures here have been very mild!
When I arrived to the eBay house upon completion of that job, I had to leave again almost immediately to go unlock a truck! BANG! Two jobs in proximity!
Of course, everything essentially petered out after that, but HUMP day was still quite pleasant!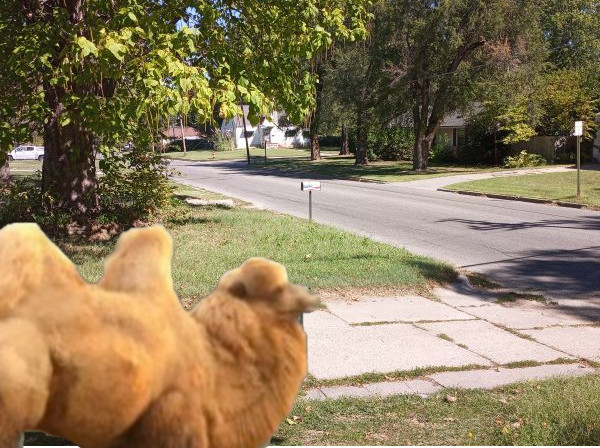 Humphrey even made an early appearance for a change! I was getting ready to take another image, and he photo-bombed me again!
When I went back inside the eBay house, I got back on the computer and did a little more Wealthy Affiliate research in a different area.
There is always a lot to learn and research with the faster-than-lightening changes that seem to occur almost constantly!
The rest of my day was spent talking to mom and a couple of my friends on the phone!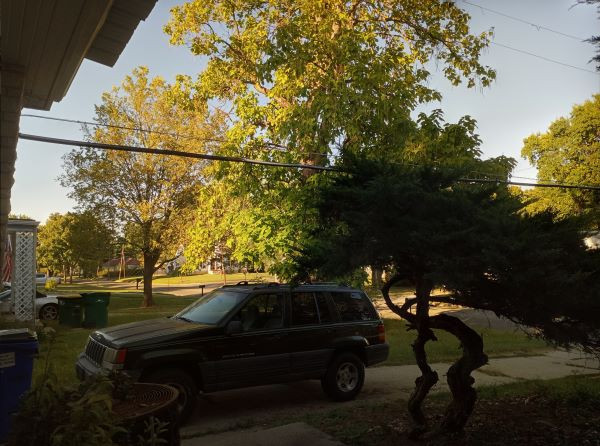 Sitting outside, I took the above picture at the eBay house! I will now wrap things up here, and head home to spend some more time with Monica and the family!
I HOPE THAT EVERYONE HAD AN EXCELLENT HUMP DAY! I KNOW THAT I DID!

JeffreyBrown's Posts
753 posts