Tuesday Travails Tend To Tire & Turn Terrific!
Tuesday Travails Tend To Tire & Turn Terrific!
Last Update:
December 07, 2021

Hello everyone here in Wealthy Affiliate!
I didn't get much sleep last night, but at least I got some rest, which was the most important part! When I did get up, I immediately jumped on the computer to get caught up on things in the Wealthy Affiliate Community!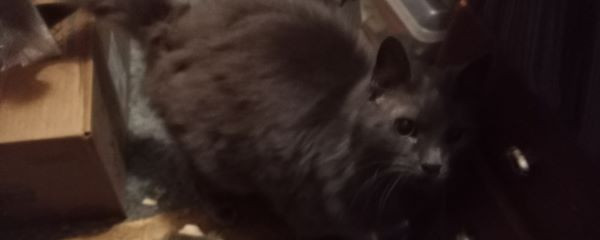 Kitty was at my feet waiting to climb up on my lap!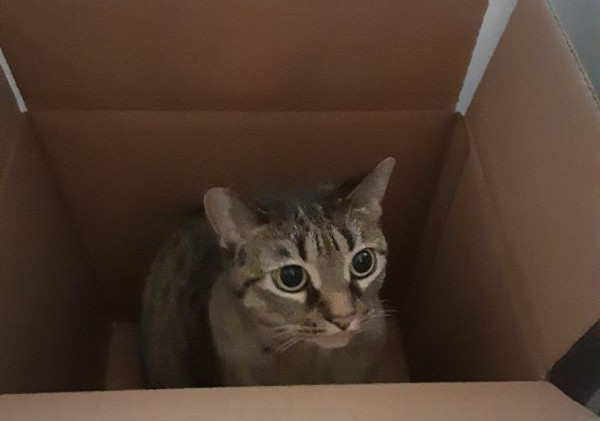 This time last year, Tig-Tig was thinking inside the box, as opposed to outside!
I also manged to get some more Wealthy Affiliate research done in the early morning too!

Monica had another knee appointment this morning, and I went with her! We had talked about this a while back, so I was surprised that she remembered and called. Fortunately, I was available!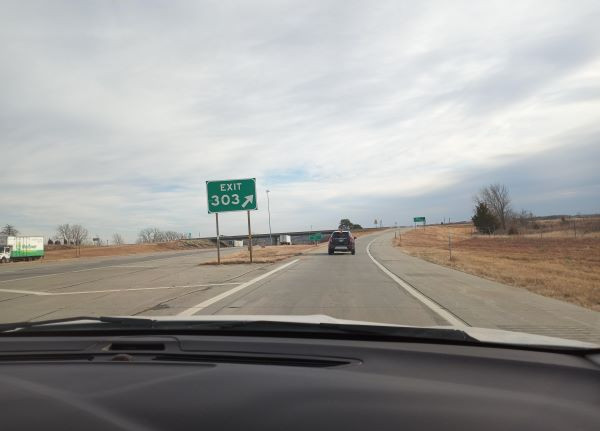 The drive out to Manhattan Kansas was quite pleasant, albeit, the weather was still cold!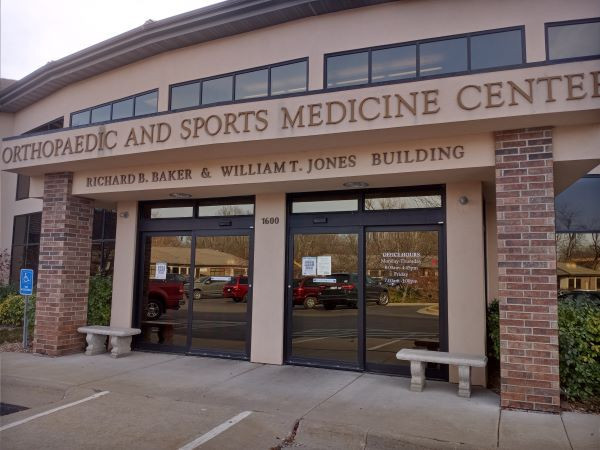 The same medical center that has performed her myriad surgeries in the past couple of years was our ultimate destination!
Right now, she will get a serious doctor's note with some work restrictions which will likely be permanent!
I snapped a picture of Monica in the car as we were getting ready to leave!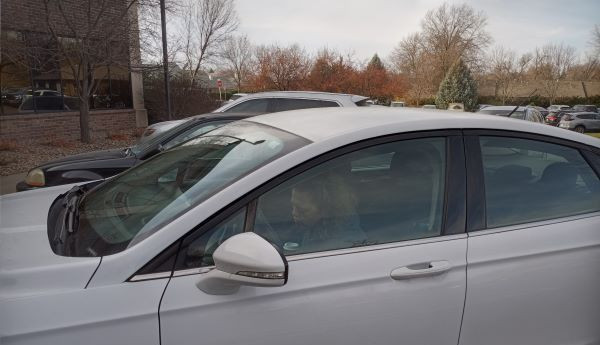 She ended up stopping by Wendy's on the way home, and bought me lunch! Don't get me wrong, I'm not reading anything into this! We still have some main issues that are a major problem!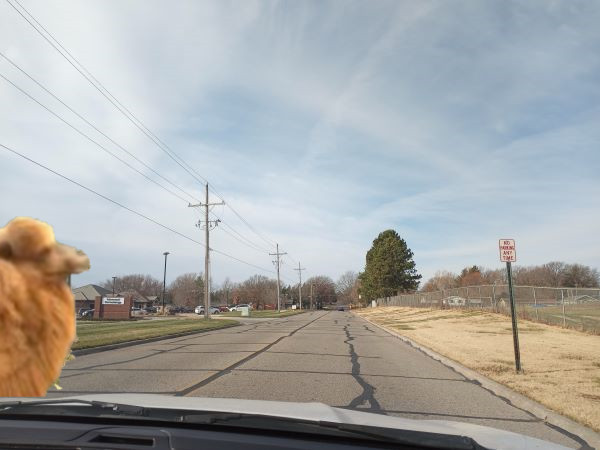 Above is one of the roads in Manhattan as we were making our way back to the highway! Fortunately Monica had been paying attention to the road, and stopped quickly when Humphrey had suddenly appeared out of nowhere like he usually does! She literally almost hit him!
I'm surprised that I even had the presence of mind to take the picture, it had happened that quick! WHEW! That was too close!
Even with the morning taken up, I still landed two locksmith jobs this afternoon!
One was unlocking a house, and the other was replacing an electronic deadbolt lock that I installed on a law firm's back door almost six years ago!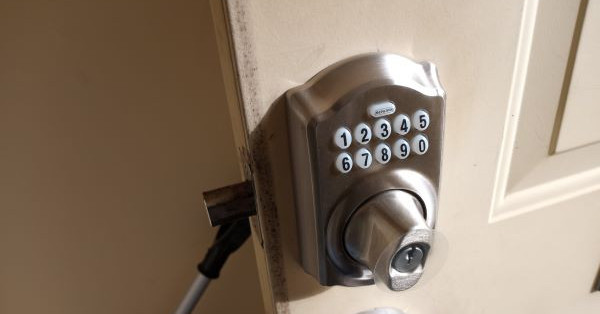 It is probably repairable, but truthfully, it had lived its useful life on a door which has A LOT of comings and goings, and they preferred a new one, which I happened to have in stock! The above image is the new identical replacement!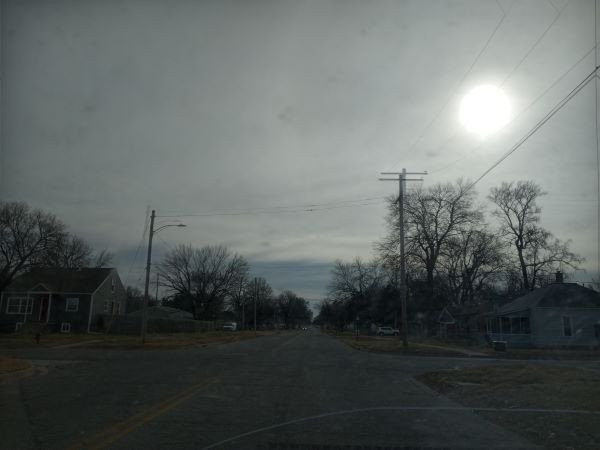 Then it was time to run a few quick errands before going back to the eBay house for the night!
It has truly been a longer day than usual for me, and I have a lot of catching up to do on my various projects this evening!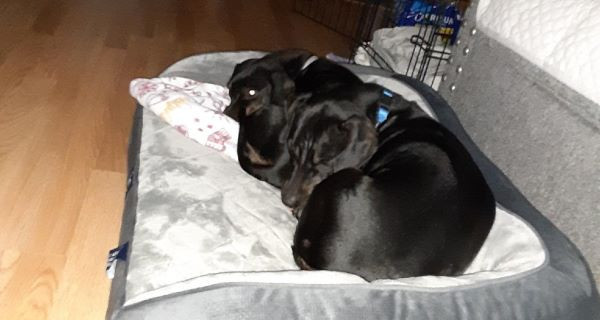 I'll leave everyone with another picture of the Blog Dogs from this time last year! Monica said she would send me a few, but likely it won't be until much later, if she does!

I HOPE EVERYONE HAD AN EXCELLENT TUESDAY! TOMORROW IS ANOTHER HUMP DAY! THESE WEEKS ARE FLYING BY!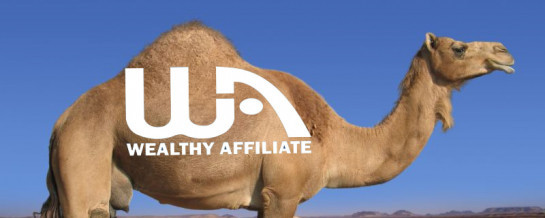 JeffreyBrown's Posts
850 posts