Tremendous Thursday Task Triumphs!
Tremendous Thursday Task Triumphs!
Last Update:
July 22, 2021

Hello everyone here in Wealthy Affiliate!
Last night, I assisted Monica in delivering furniture that her aunt bought at Walmart for her immediate family which were moving up here to Kansas from Texas to live with her!
Since her aunt lives only four blocks from the eBay house, and it was almost midnight when we finished, I decided to stay at the eBay house. The title image is the sunrise over there!
Of course, this time without the furry assistants, I completed my morning sojourn in the Wealthy Affiliate Community via my cell phone.
While I was doing this, I was on the phone with Monica, since I gave her an early wake-up call for work!
I actually managed to collect on a 4-month old $140 bill this morning, which was long overdue! I also took one of many containers of pennies that I have and cashed them in for $20.75! (my contribution to the supposed "coin shortage" that our nation has!)
I tried to see if Frank needed assistance today, but he was in a sour mood, and thus, that did not happen! (Hey, he is 92 years old, and thus entitled to be out of sorts on occasion!).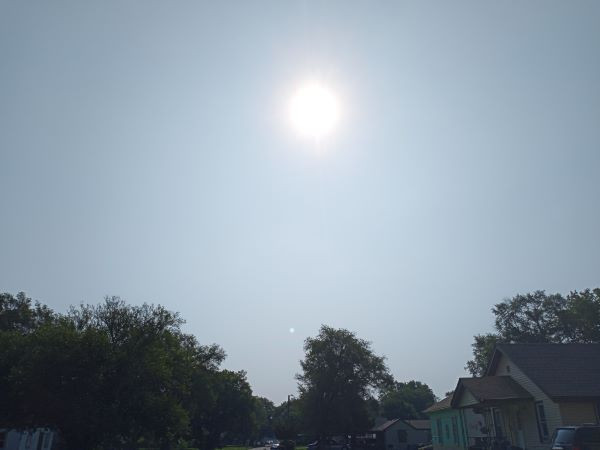 While I was running my various errands, the sky looked like this when I stopped at the locksmith shop house! The sun was already well on its way to the noon day position!
The rest of the day, I did paperwork, paid bills, did a little yard work, and performed more Wealthy Affiliate research!

As the afternoon progressed, I also worked on new eBay listings and revising long-term listings.
There will also be a possibility that I might have to help Monica at her aunt's house again, as well! In the meantime, I am trying to focus on other necessary tasks that need taking care of, but there are so many!
I paused to go and stop by the house so that there would not be another day without a picture of the furry assistants!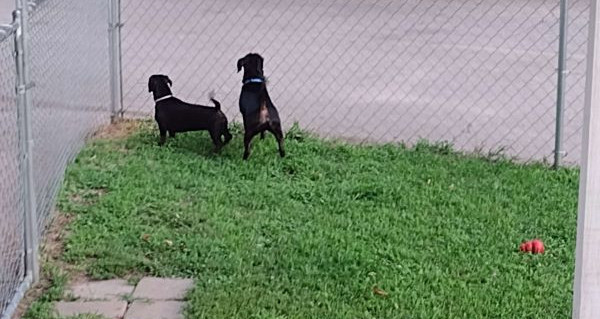 The Blog Dogs were outside when I got there! They were barking at the neighbors across the street!
Then I had to go inside to see if I could find Tig-Tig!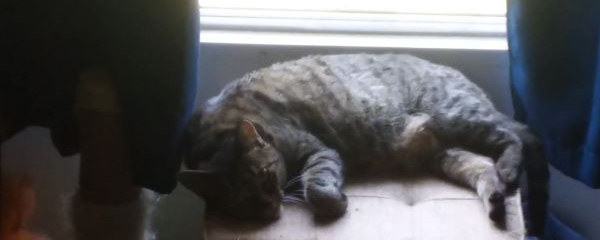 Bingo! It's not a great picture, but you get the idea--she's being lazy! (She doesn't look too pleased to see me either!)
Ah well. After a slow work day (although I triumphed at task completion), I might pull the motorcycle out and ride around! We shall see! Maye I'll ride it over to her knee therapy session!
REMEMBER, TOMORROW BEGINS YET ANOTHER FRISATSU! LET'S MAKE IT COUNT!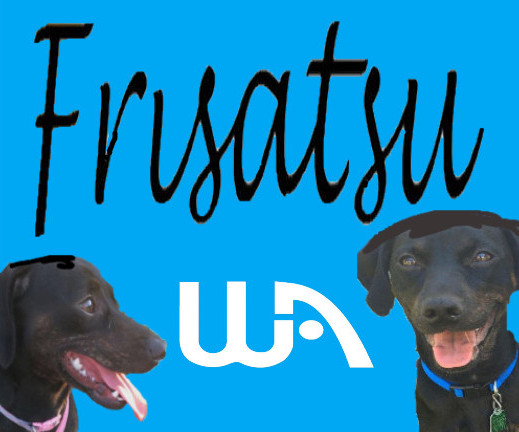 WE ARE ALREADY PAST THE HALFWAY POINT OF 2021!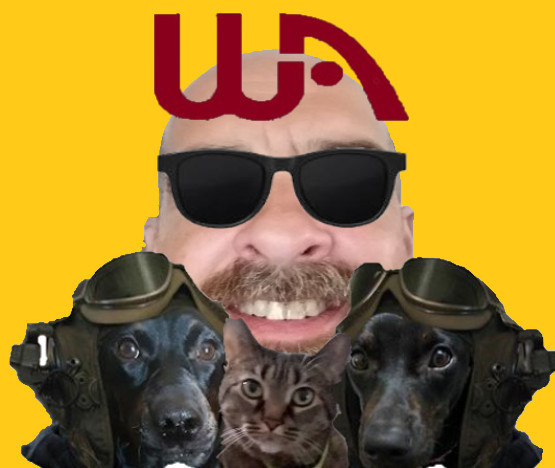 JeffreyBrown's Posts
721 posts